News
More from Our Healthcare Summit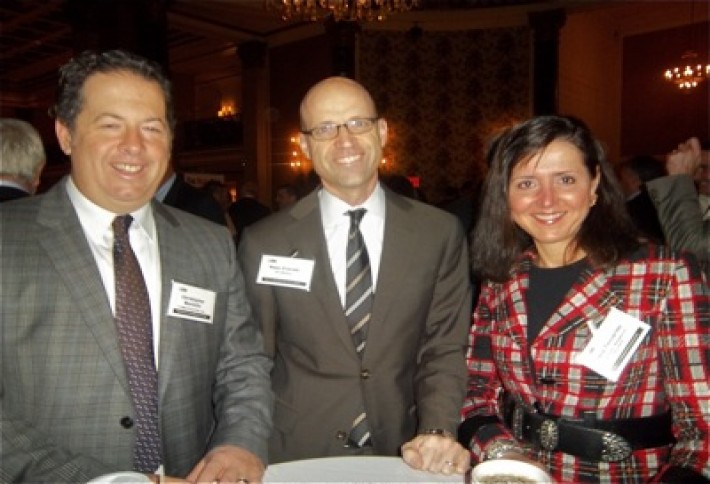 At Bisnow's NY Healthcare Real Estate Summit last week, NYU Langone Medical Center's Beau Everett (flanked by ProMed Properties COO Christopher Montello and VVA's Dana Panzarino) said a push away from the fee-for-service healthcare model is encouraging development of ambulatory care centers. His org has been building them for years to make room for the redevelopment of its superblock on East 33rd and 34th streets into the 800k SF Kimmel Pavilion. Acute-care services will happen there, and the outpatient goodies will move to off-campus properties.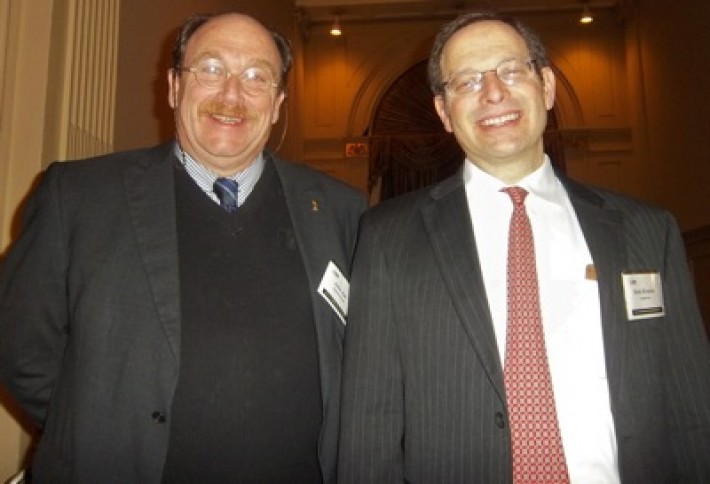 Cannon Design's John Hall (with our moderator, Arent Fox's Rick Krainin) says medical buildings have been developed for a singular purposes for too many years. Now, they all should have higher floor-to-ceiling heights and bigger bays so any space can be used for any service.
Goldman Consultants Group prez Harvey Goldman (whom we snapped with Health and Hospitals Corp's Dean Pearce) says alternative financing options that help hospitals afford development and maintain ownership of ambulatory care centers include hiring a third-party non-profit tohelp the hospital system get tax-exempt financing, handle sale-leasebacks, harness energy-upgrade incentives, and the like. Then, once the debt is paid off, the hospital system owns the property rather than sitting in a JV with a developer.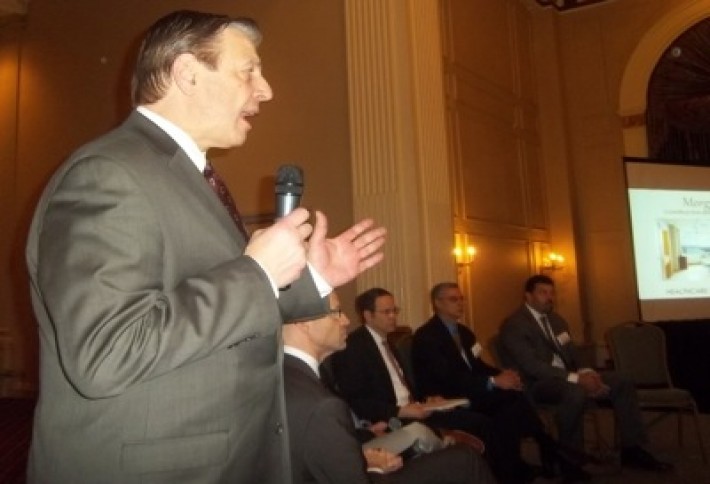 Richard Lanzarone of sponsor Morgan Construction Enterprises (in its 16th year) says his firm just delivered a 75k SF, two-floor MOB for WestMed in Brooklyn Heights. Morgan worked so fast that the center was accepting patients just 104 working days after construction began. The firm has also built for the likes of Memorial Sloan-Kettering Cancer Center, Mount Sinai Medical Center, NYU Tisch, Staten Island University Medical Center, Staten Island University Hospital, St. Luke's Roosevelt Hospital, SUNY Downstate, and Weill Medical College of Cornell University.