News
Hyatt & Embassy Suites' NYC Plans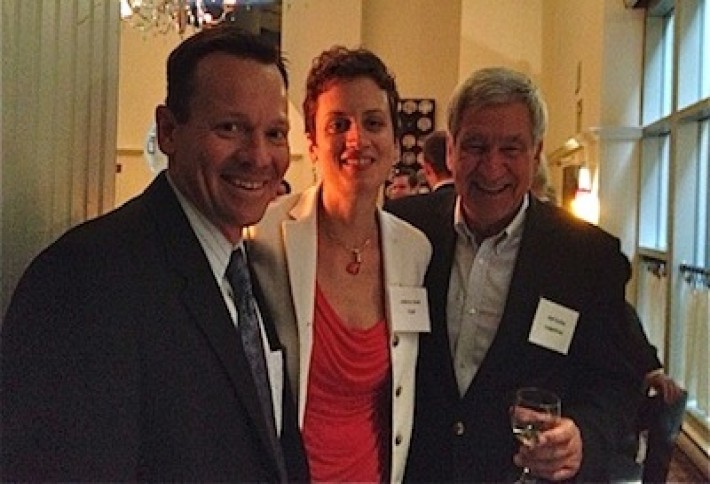 There was so much good stuff last week at the NYU hotel conference that we have to share a little bit more. At Savills' dinner party, we snapped Hyatt Northeast development head Julienne Smith and LodgeWorks' Greg Epp and Rolf Ruhfus, whose company will manage the 116-key Hampton Inn opening in Downtown Brooklyn in 2014. Julienne tells us Hyatt Place Midtown South, which opened two months ago, is performing well and four more select-service properties in the metro are in final design or under construction: Hyatt Places in Downtown Flushing and Times Square and Hyatt Houses in Jersey City and Chelsea.
Embassy Suites has 300 new hotels in its worlwide pipeline by 2015, according to global head John Rogers (right) and VP Alan Roberts. Embassy received approvals for 12 of them, making Q1 '13 deal volume higher than all of 2012. (What a year: Neil Patrick Harris is hosting 50% more awards show in 2013.) Though the company loves secondary and tertiary markets (recent openings include Salt Lake City, Chattanooga, and Knoxville, while Savannah and Springfield, Va., will open later this year), John reports a new push into downtowns. Embassy will open a conversion in the heart of Baltimore this month (yes, we've seen The Wire, please stop asking), has plans for Downtown Seattle, and would like locations in NY, San Fran, and LA.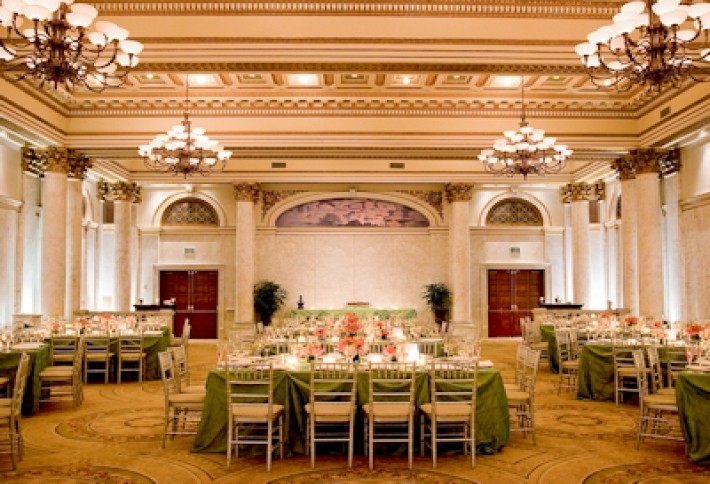 Here's Baltimore's former Tremont Grand, originally built by the Freemasons in 1866 as the Grand Lodge of Maryland Masonic Temple and which will become the Embassy Suites Grand Historic Venue. (Masons? So there's a, what, 1 million percent chance it's haunted?) It'll have 45k SF of event space across 19 restored banquet rooms. Theres been interest from franchisees, particularly private equity folks, to reposition older assets, John says. He estimates 30% of the pipeline will be adaptive reuse, especially in downtown markets. The UK native moved to Northern Virginia from London with his family last August, and he describes himself as a kid in a sweet shop, dabbling in American pastimes like baseball and ice hockey. One thing he cant get used to: the humidity.