News
Breaking News: Herald Center Gets New Look & New Lease
JEMB Realty revealed to Bisnow its plansfor Herald Center: a three-story flagship retail space worthy of the high-traffic 34th and Broadway intersection. JEMB made its grand vision possible by buying Daffy's lease out of bankruptcy and moving (and expanding) its anchor office tenant to higher floors. If renderings could pose, this one would be jazz hands.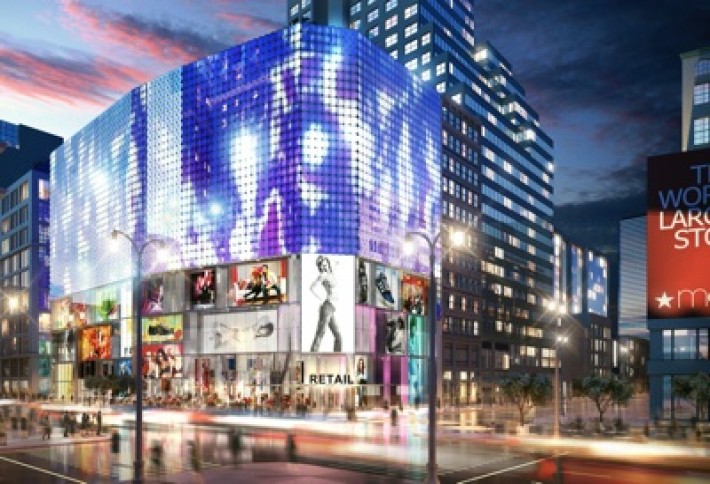 JEMB's Morris Bailey tells us the black-glass panels on first three floors of the 250k SF office and retail building will be replaced with transparent glass befitting a flagship retail tenant. 50k SF is available via CBRE's Susan Kurland.The next seven floors (as shown in Neoscape's rendering) will get Times Square-esque LED panels.The intersection sees 100 million pedestrians a year.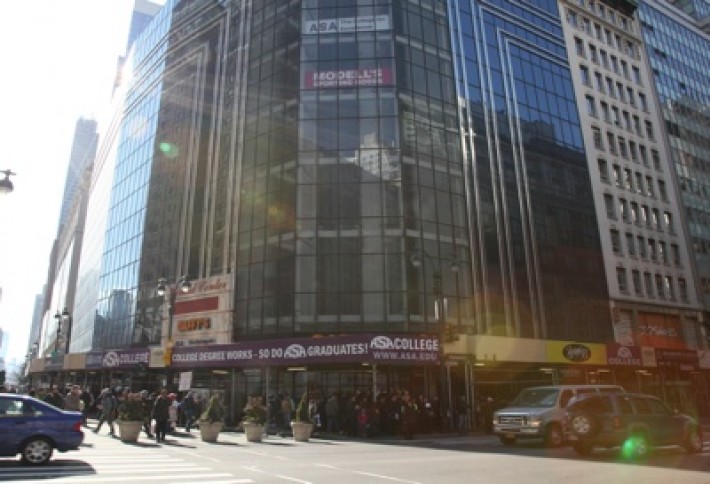 In conjunction,ASA College is moving from the second and third floors and expanding from 75k SF to eventually occupy 100k SF on floors four through eight. A separate entrance for that tenant will open on 33rd Street in June. The 1982 building was originally intended as a vertical mall, and JEMB bought it in '86.