News
Battle Of The Midtowns
Simpson Thacher & Bartlett's 595k SF renewal at 425 Lex proves Midtown still has what it takes, whileAppNexus' 130k SF expansion above Home Depot on 23rd exemplifies Midtown South's momentum. (Meanwhile, our pantry full of Girl Scout cookies proves Mint-town still dominates.)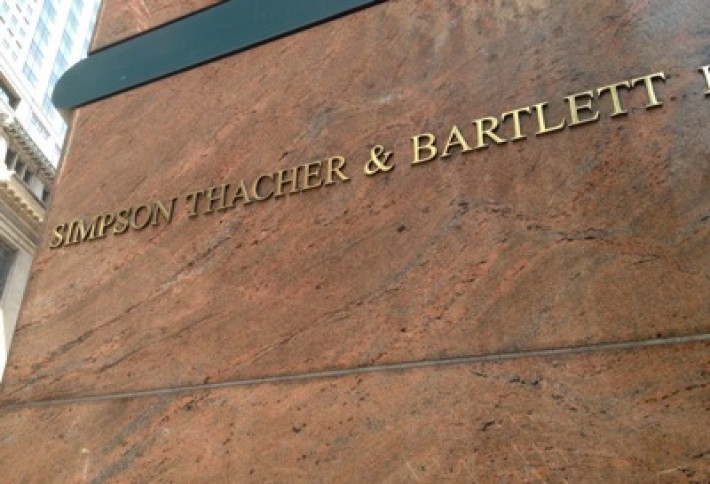 Yesterday, we snapped the law firm's exterior signage on the east side of Hines' property on Lexington between 43rd and 44th. Local head Tommy Craig says the early renewal "de-risked" the building as it's being marketed for sale and expanded the universe of buyers. It also prompted Hines, Eastdil, and CBRE to extend the bid deadline from today to the last week of April--though Bisnow suspects Tommy orchestrated the entire thing to buy some time for a tour of five boarding schools with his wife and son over five days. Tommy called us from the road yesterday and indicates that 15-year-old Patrick James Craig has made his choice--just in time, as he has to sign the contract by tomorrow.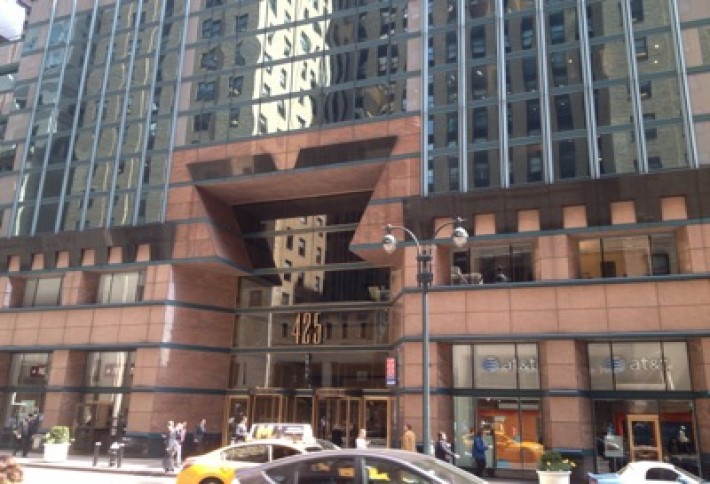 Tommy says Simpson Thacher's original lease for 26 of the building's 31 floors was set to expire Oct. 31, 2018, the same day as the building's other tenant, CIBC, which occupies the other 155k SF. Simpson Thacher has signed on until 2033 (repped byCBRE's Lewis Miller, Ken Rapp, and Ramneek Rikhy), gaining some allowances, and has contracted an interior architect to re-energize its space. The law firm has the right to give back up to 40k SF by the original lease expiration, but Tommy expects it'll keep it and use the efficiencies gained through space redesign to expand.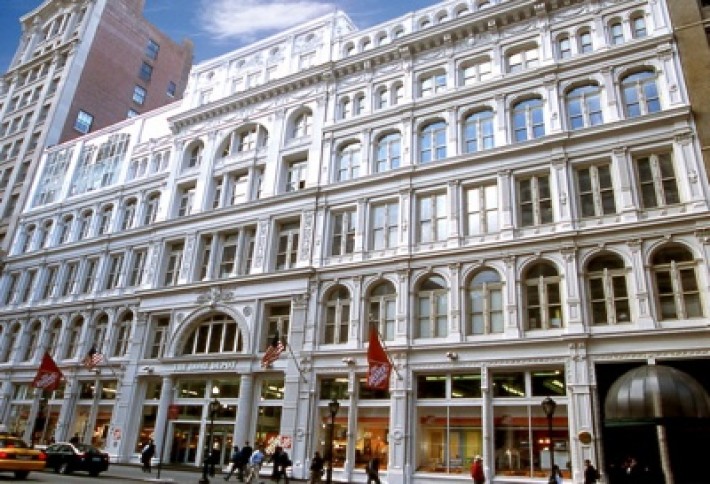 Today, Colliers announced that AppNexus has expanded from 90k SF to 220k at 28 & 40 23rd St and extended the entire lease for 10 years. The momentum is striking, considering the ad tech firm had started there with 25k SF just three years ago. Colliers' Michael Cohen and Andrew Roos handle leasing, with the Cohen, Roos, and Carmel families as co-owners. Andy tells us the deal is a clean-up, folding together a new direct lease and a few subleases AppNexus had with Mark Ecko, which has been winding down its space for two and a half years. Newmark Grubb Knight Frank's Mark Weiss and Rob Eisenberg repped AppNexus.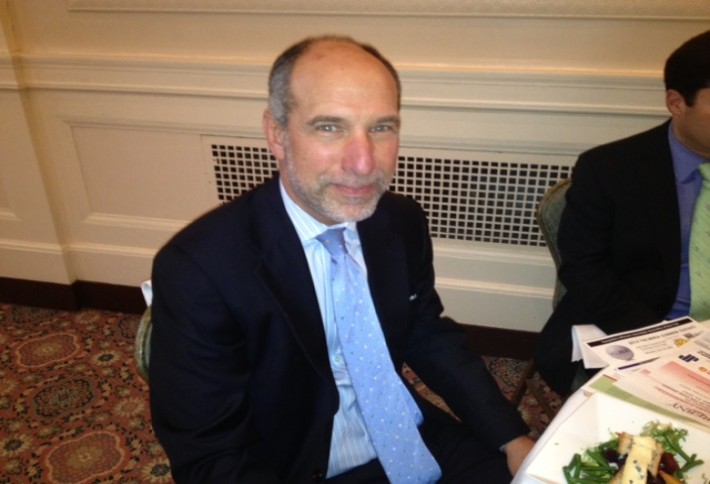 Andy--snapped moments ago at today's YM/WREAluncheon--says the pair of conjoined buildings went up in the late 1800s, and the current owners bought them in the 1960s and converted themfrom light-manufacturing in the '80s to respond to demand for HQ space. (Indeed, it served as MacMillan Toy Co's HQ in the movieBig.) The owners intended to broaden the tenant base this time (the third re-tenanting), but AppNexus' rapid rise has turned it back into an HQ--not that Andy's complaining. Estee Lauder and Nike have 141k SF total there, and InterPublic Group and UsableNet are vacating 100k SF of contiguous space over the next year, for which he's already in active discussions with new tenants.