News
An Up-Close & Up-To-The-Minute Look At Hunter's Point South
Dirt is moving at the first two of NYC's seven waterfront parcels in Long Island City--once hoped to be the 2012 Olympic Village. Friday morning, we headed to Hunter's Point South to see what the developers are up to.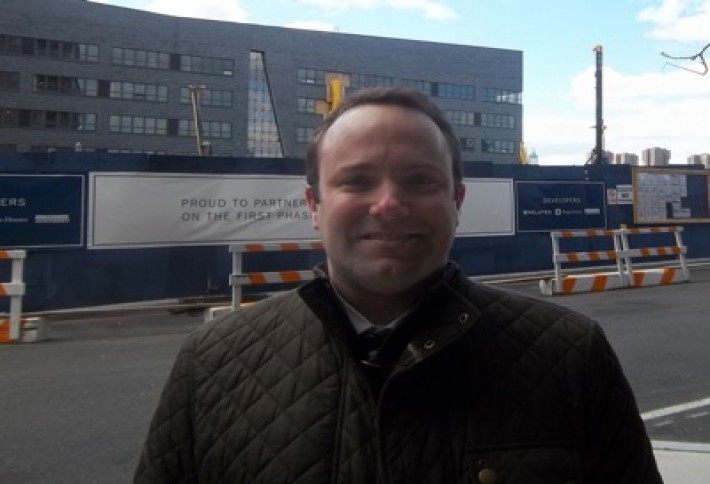 Related project manager Frank Monterisi is working with co-developers Phipps Houses (a nonprofit affordable housing specialist teaming with Related for the first time) and Monadnock Construction (an affordable-focused builder Related has worked with before) on the first two parcels. We snapped him in front of Parcel A, home to 619 of the project's 925 units, all affordable. The City's RFP, issued in June 2010, called for 60% affordable, but the JV wanted to go 100% affordable (from 40% to 205% of area median income), going above and beyond the City's call to build a place for middle-income families. As per the RFP, 40% of the units also will be two- and three-bedroom units. The two parcels wrap around an 1,100-student school (in the background), also under construction.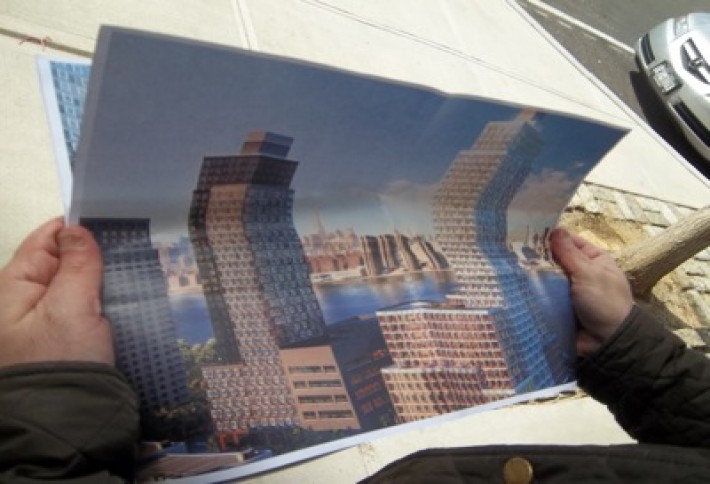 Windy days on the waterfront make for Frank Gehry-looking designs. When standing straight, the buildings, designed by Shop Architects, still provide the unique look Related, Phipps, and Monadnock were hoping for. Consider it returning the favor to the UN (which we snapped along with the site below). This project and others like it in LIC are making such an impact on the City's look that we invited Frank and tons of other submarket players to Bisnow's first ever Long Island City Real Estate Summit on May 2 at Water's Edge in LIC. Stay tuned for an announcement!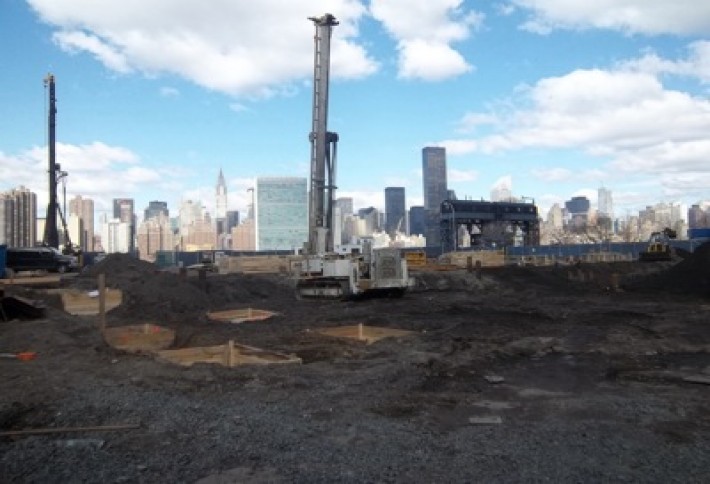 Frank tells us the land purchase, debt, and equity closed on Feb. 14. In keeping with the romantic holiday, the parties holed up in a conference room until 3am. First units will deliver next year, and the entire thing will deliver in 2015. Parcel A, above, is 45k SF.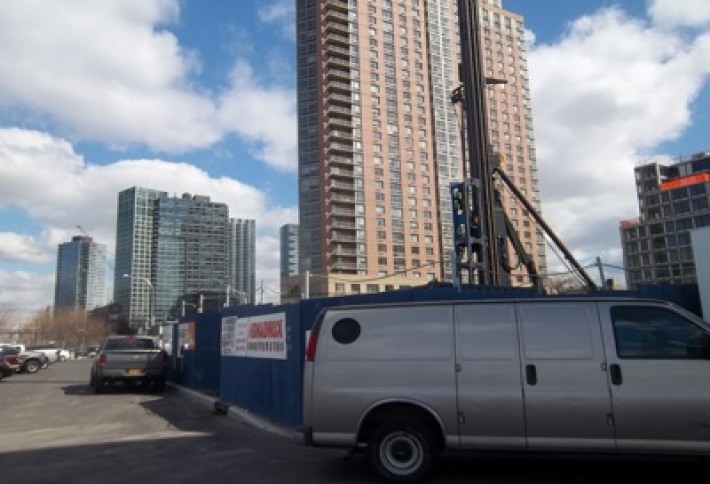 The view from the waterfront, which features an East River Ferry stop and a waterfront park, the northern half of which will deliver here this summer. The Related buildings will include 17k SF of retail. A grocery store is a few blocks away, on the other side of that AvalonBay apartment building you see north of the site. Retail here, Frank says, will include growing-neighborhood needs like a drugstore. This Southwest corner will host a gym, a kids playroom, and a dog playroom. The northwest corner will have a restaurant and the apartment's lobby. This building also will include two rooftop terraces, one of which will be a community garden.
A look at Parcel B, which will hold 306 more units, on the other side of the school from the first parcel. This one also will have a gym and party room with a wraparound terrace at the top with spectacular views. Frank hears the City will issue an RFP for the third parcel (off to the right of this picture) within 60 days. The seven aites that make up all of the planned Hunter's Point South continue south to Newtown Creek and will be home to 5,000 apartments. He tells us way back (100 years ago) this was where Long Islanders parked and boarded ferries for big days in Manhattan (the predecessors to bridge and tunnelers).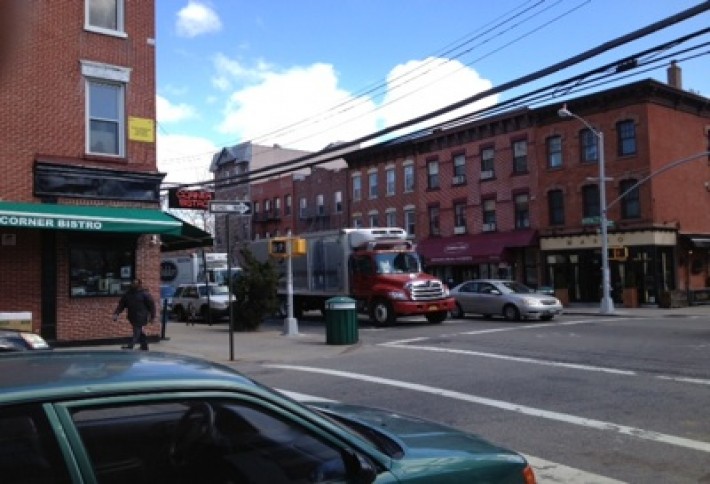 He says the West Village seems to be replicating itself in LIC, and sure enough, when we got to the intersection where Frank once lived, 47th Avenue and Vernon Boulevard, we see Tribeca Pediatrics and Corner Bistro, whose burgers on paper plates you may know from its West Fourth Street location. Cafe Henri, which operates at 27 Bedford St in Manhattan, also has brunch-goers, among fans of other meals, excited with its new spot on Vernon Blvd next to the 7 stop. Frank, until recently a Long Island City resident himself, grew up in Whitestone, near Flushing, went to the Naval Academy, was a captain in the Marines in Afghanistan, went to Harvard Business School, and then joined Related six years ago. He met his wife through Marines buddies, and they have a three-year-old son Maddox and one-year-old son Yukon.