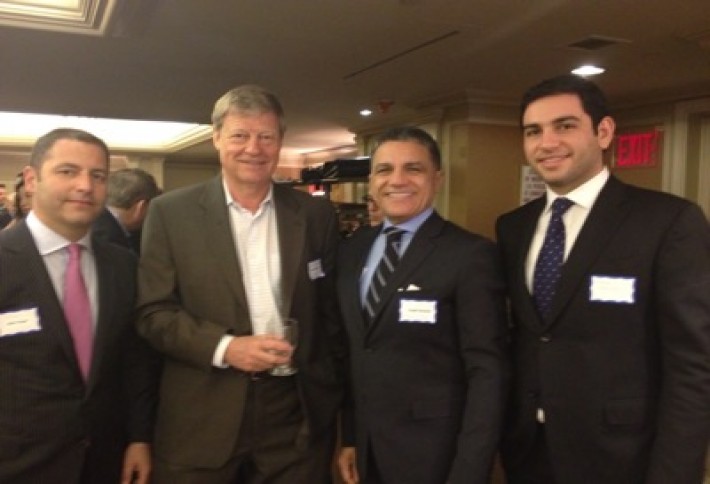 We snapped Joe Moinian (in blue) with Troutbrook's Marc Freud, Laz Parking's Gunnar Klintberg, and Mitch Moinian-- who joined The Moinian Group Jan. 1 from Cushman & Wakefield. Joe offered the B'nai B'rith crowd at the Cornell Club an update on his projects:
1) W NY Downtown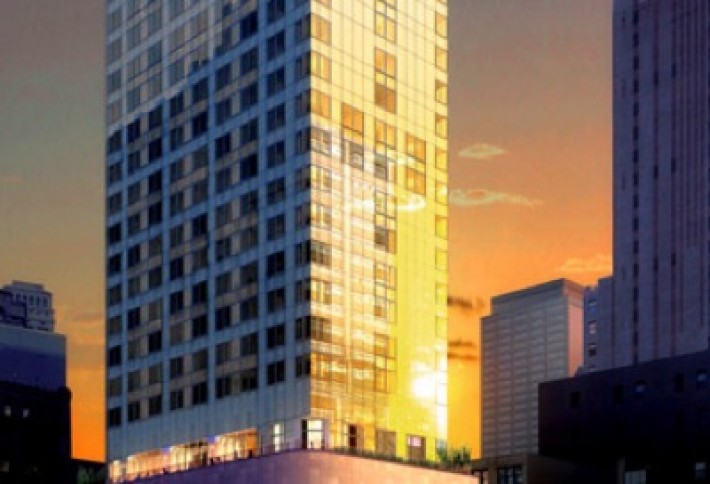 Joe's labor of love, Downtown's first new hotel in 25 years, has 217 keys and 223 more condos on top. He says a third of those are sold and a third are under contract and he expects the rest to sell within 18 month s. Joe says hotel is Manhattan's highest and best use right now if investors are willing to hold long term, though he does worry about the pipeline.
2) 3 Columbus Circle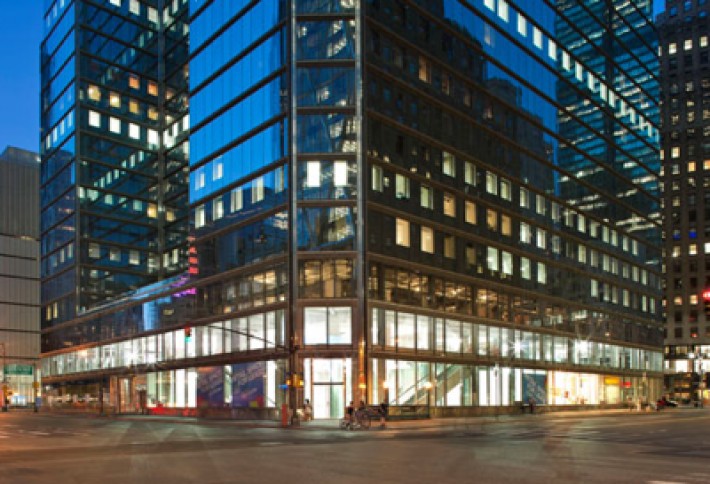 Moinian and SL Green upgraded the former 1775 Broadway from Class-B to Class-A and have 175k SF of leases, including a partial lease/partial purchase by Young & Rubicam, which is moving 2,000 employees over the next two weekends. Moinian also has just moved its HQ there, and Joe says Winick has leased the 36k SF of retail to a dry-use retailer with the "highest credit rating."
3) 3 Hudson Blvd & 4) 605 W 42nd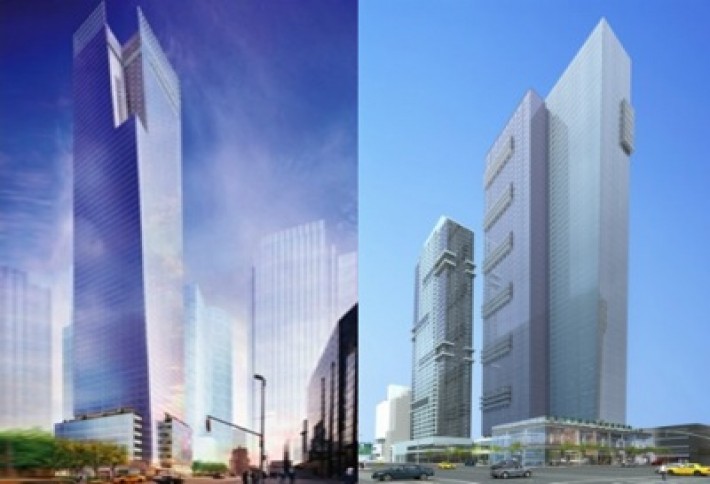 Joe calls the blocks he owns from 34th to 35th and 11th Avenue to Hudson Boulevard (a coming High Line-like park at ground level) The Moinian Group's flagship. He says 12 employees are already working on the 68-story, 1.8M SF tower full time. It's ready to start as soon as the 7 subway station opens below, at which point Joe hopes Avison Young has found a tenant (he's also open to office condo purchases). It'll deliver in '16, ready for tenants in '17. And Moinian began the 1.1M SF 605 W 42nd with 1,200 apartments (20% of them affordable) and 100k SF of luxury retail six weeks ago and will deliver them in June 2015. They're designed not to interfere with the views of his Atelier condos next door.
Surest sign of a tourist: gloves this past Friday afternoon. She must have been from LA. Email amanda.metcalf@bisnow.com.