News
2Q Office Market Takeaways: Soho Froth, City Hall Bargains, Gramercy Insanity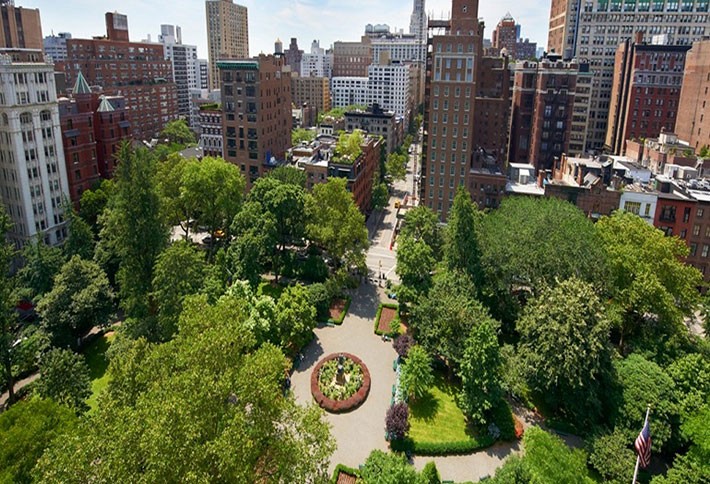 Colliers international brokers yesterday discussed Manhattan's 2Q15 office market results at the company's 666 Fifth Avenue offices. The big picture: leasing activity fell 8% year-to-year as the availability rate dipped slightly to 10.1% and average asking rents shot up 6.2% to $68.47.
A closer look revealed some interesting trends:
Midtown South Class B buildings are on a tear. Overall average rents ($64.13 PSF) are up 13.8% from 2Q14 (compared to a 4.9% year-to-year rise in Midtown), but it's Class B that's leading the charge with an average $65.29 a foot asking rent. That easily outpaces similar buildings in Midtown ($55.88) and even Class A towers downtown ($56.30). Just how hot is Class B between Canal and 42nd Streets? Rents for second-string space in the Gramercy Park submarket are more expensive than Class A asking rents in the old line Grand Central district.
Also of note in Midtown South: the three biggest leases were all inked in the Penn Plaza/Garment District submarket, with Skadden Arps 545K SF deal being the quarter's largest.
Conde Nast's move to 1 World Trade Center didn't spark the "magnetic pull" some expected. Despite all the chatter about a mass media migration south, average asking rents ($55.07 PSF) barely budged from the first quarter. Year-to-year leasing activity plunged by one-third, to 803K SF. The last time activity dipped below 1M SF was way back in 2009. And there was not a single lease above 100K SF. Of course, this means there are still bargains to be had. Tenants seeking Class B space by City Hall, for instance, can expect rents at a value of $39.86 PSF.
Soho rents have "hit the top," leading to "tenant pushback." So says Pat Breslin of Colliers. Yes, rents overall ($68.51) are healthy. But with Class B building demanding an average $70.69, the neighborhood may be becoming a victim of its own success.