News
Challenges Ahead for New Jersey CRE
High vacancies and post-Sandy struggles still plague the market, but that doesn't meanoptimismis gone. There was a lot of itatBisnowssecond annualNorthern New Jersey State of the Market event yesterday.
Gov. Chris Christie filed an action plan with the US Department of Housing and Urban Development Tuesday, outlining how NJ will deploy $1.8B in post-Sandy relief funds, says New Jersey Economic Development Authority COO Tim Lizura, our keynote. The first phase ($500M)will help both residential owners and economic development, with 80% aimed at impacted shore areas. The breakdown: $25M for a Jersey Shore visitors campaign; $300M in small business grants; $100M for a revolving loan fund; and $75M for community development, mitigation, and downtown restoration. Theres a seven-day community response period; afterward, the administration will file a formal plan, he says.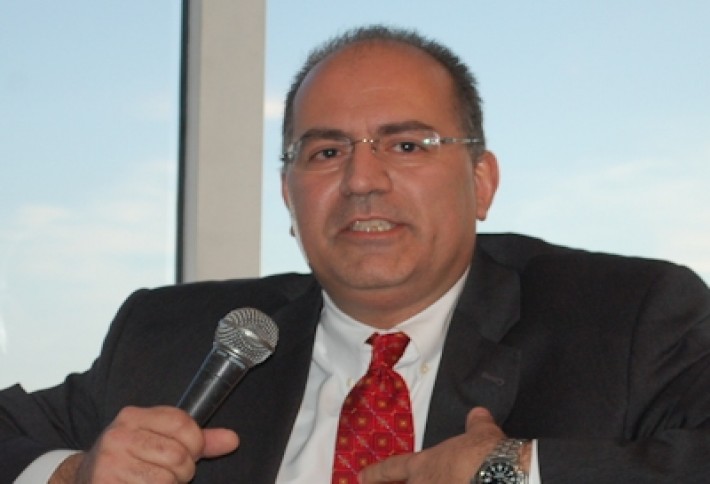 CREopportunitieswill be created as more people want to live in NJ and businesses evaluate being here, says Turner Construction VP Attilio Rivetti,above. But why are people still constructing new office buildings with 20% vacancy? Theres significant older inventory and something needs to be done with those, he says. Denholtz Associates CEO Steven Denholtz says theres still a very difficult tax structure and high cost of doing business to contend with, despite the Christie administration trying to attract and retain businesses. (Maybe one way to retain folks is feed them at Salernos in South Plainfield, which both panelists recommended.)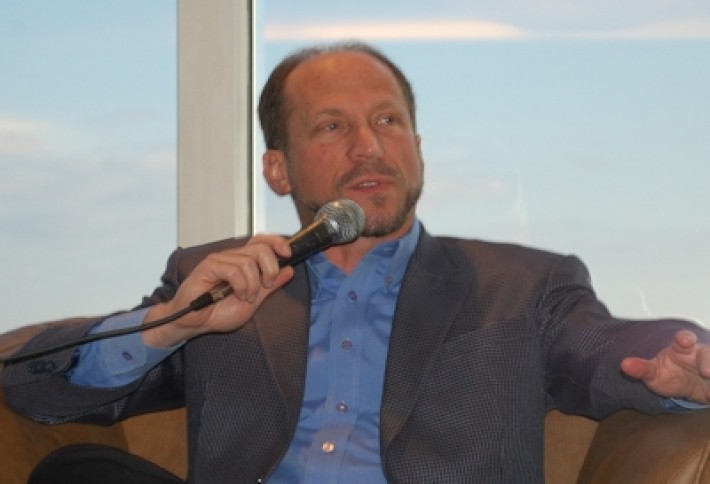 AvalonBay SVP Ron Ladell says theres an arms race going on with New York and Pennsylvania, and the Christie administration is in a tough spot. I want companies to stay here, as it helps people rent, says the multifamily developer (and Springsteen and Rutgers fan). He says it would be great if NJ could equalize its economic programs with the neighboring states.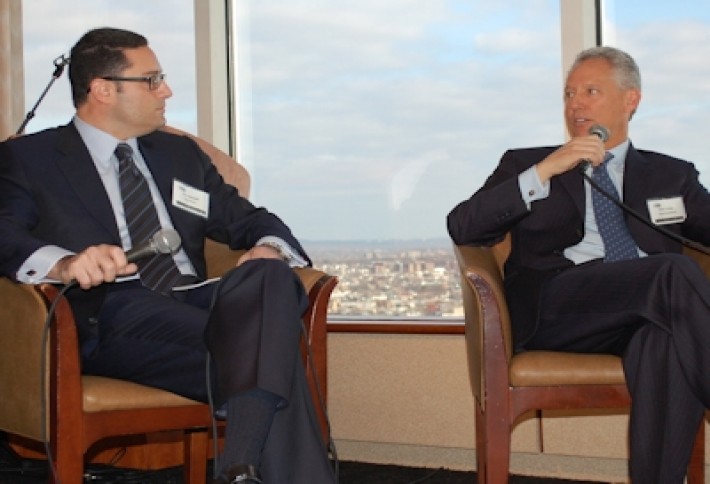 The panelists also discussed certain disconnects between them and local communities when it comes to new development. We need commonality on not destroying developers, Ron says; it's more important to get back to work than worry about what shade of blue is being used on a restaurant's exterior. Tucker Development CEO Rich Tucker (above right, with moderator John Stewart of Cole Schotz) says developers also need to do a better job of explaining why were doing something versus what were doing.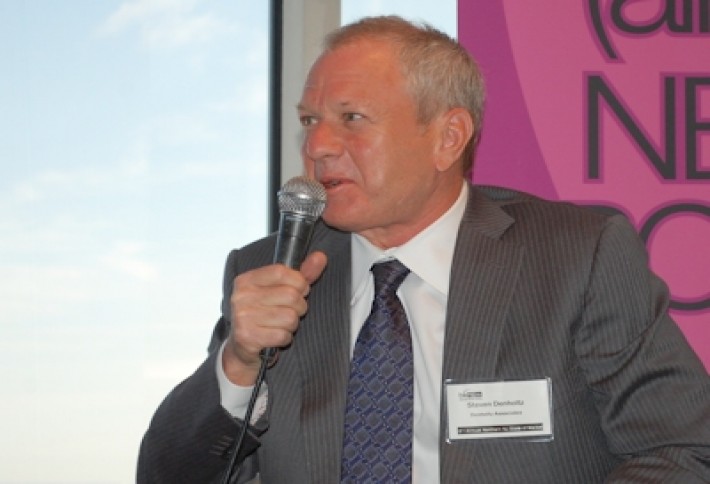 The sector report: Steven, above, says industrial is hot, with many buildings now commanding more PSF than office space. Overall, he and the other panelists are optimistic for the next three to four years.Tremendous density and underserved markets will help on the retail end, adds Rich. And while NJ multifamily is still heated, land, commodity, and labor costs have gone up, Ron says. Regardless, AvalonBayfresh off of its Archstone acquisition has five rental communities under development, three more launching this year, and another two in the pipeline.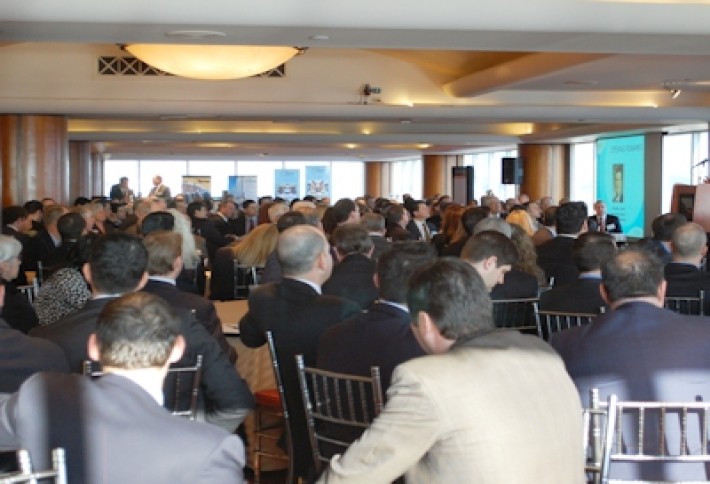 Over 225 real estate pros joined us to hear from these top execs (or maybe it was just for the amazing skyline views from The Newark Club set to Katy Perrys Firework). Stay tuned for more from our investment panel on Monday.
Happy Pi Day! (For those too lazy to look it up, 3/14 as in 3.14 or pi.) Were celebrating with a coconut cream pie. Whats your favorite type? Tellamanda@bisnow.com.