News
Top 3 Student Housing Public REITs
Gen Y is coming of age, which means increased enrollment in college. Pair that with the unwillingness of colleges to invest capital into new housing for students and youve got a match made in heaven for investors. (As for what heaven is? Leave that to the philosophy majors.)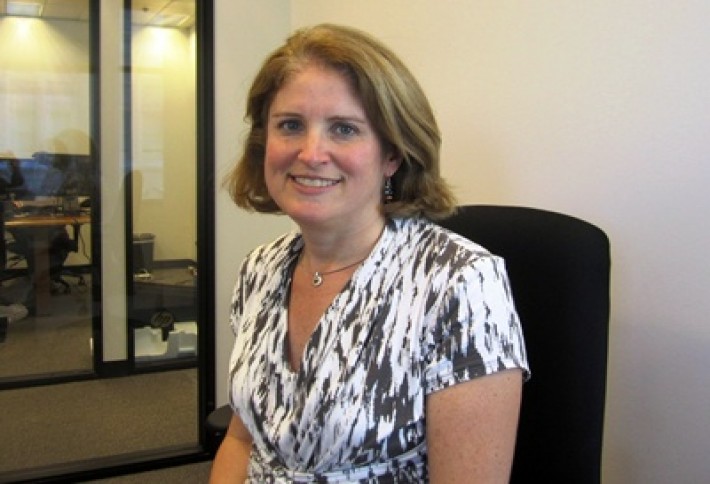 Trepp managing director Susan Persin tells us private owners and developers see opportunities for investment through development and acquisitions. Leading the pack are three public REITs, with total market capitalization of $6.4B, focusing on student housing. These REITs represent just 1% of the overall REIT industry, but the primary attraction of public student housing REITs is their solid dividend yields that currently range between 3% and 5%.

1) American Campus Communities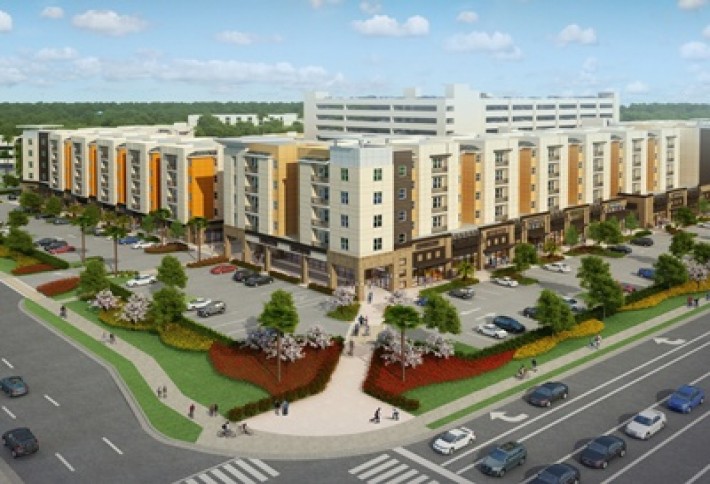 American Campus Communities is the largest and has been one of the most active buyers and developers. ACC added 51 properties with over 30,000 beds totaling $2.2B in 2012. Its acquisitions included a 19-property portfolio with 11,683 beds and another 366 beds under development at an existing property. The company also acquired a 15-property, 6,579-bed portfolio from Campus Acquisitions for $627M. At year-end 2012, ACC had 4,000 beds slated for delivery in the summer, the 1,313-bed, $60M Plaza on University (rendered) under construction at the University of Central Florida that'll open in 2014, and six projects totaling 4,218 beds that haven't broken ground.

2) Education Realty Trust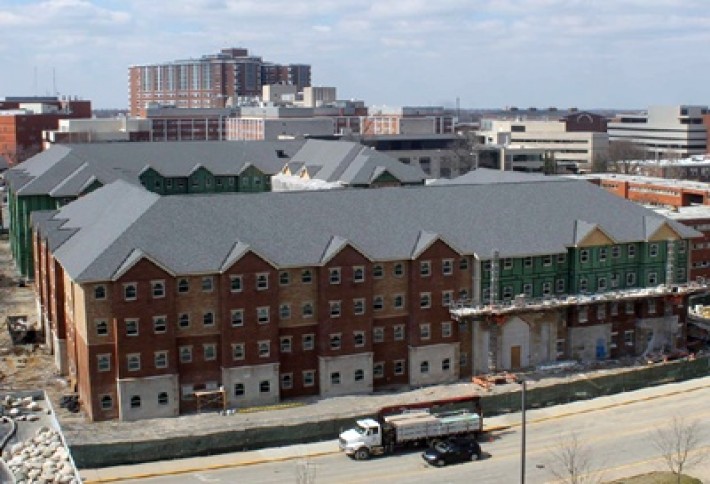 Education Realty Trust owns 34 communities totaling 25,400 beds and manages an additional 10,000 beds. In Q4 12, it acquired a 355-bed project in Michigan, two projects with 866 beds serving Texas Tech University, and a 595-bed project next to Kent State. Five projects with 2,750 beds are slated for delivery this year, and six projects with 3,417 beds for 2014. (With all these bed acquisitions, futons are getting really jealous.) The construction pipeline includes five projects with the University of Kentucky (construction shot of Kentuckys Central Residence Hall pictured). Although EDRs occupancy fell to 90.6% last year (from 92.7% in 2011), Susan says it repositioned its portfolio and returned to profitability in 2012.

3) Campus Crest Communities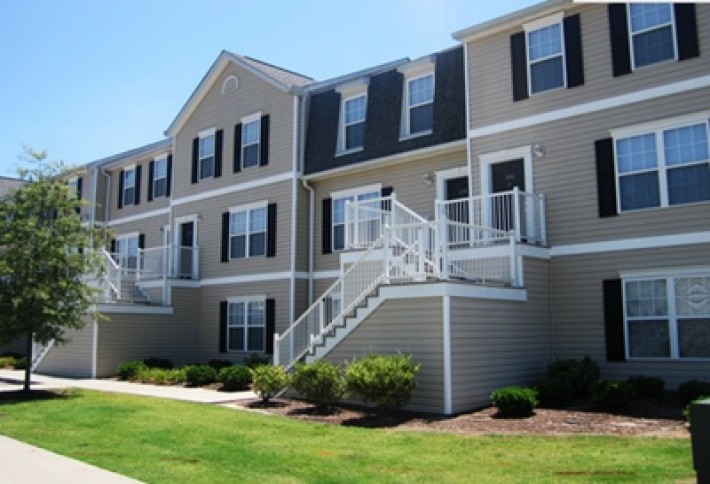 Campus Crest Communities recently announced an acquisition that will make it the second largest student housing REIT. CCG is purchasing a 48% stake in Copper Beech Townhome Communities (Copper Beech in South Carolina pictured) with an option to acquire the remainder of the company over several years. CCG is issuing stock to raise $312M to help fund the acquisition. The company owns interests in 39 properties with almost 21,000 beds, so this acquisition will increase CCGs size by about 80%. In 2013, three wholly-owned projects totaling 1,780 beds and two JV projects with 1,184 beds are slated for delivery.