News
Seven Sizzling Student Housing Projects
School's out and that means two very important things: the ice cream man is back and student housing projects are breaking ground. We've got the scoop on seven new projects under construction across the country.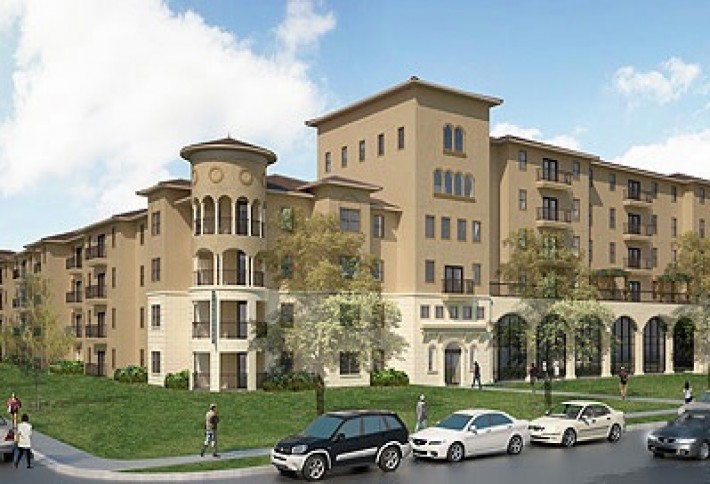 Dallas-based Fountain Residential Partners broke ground this spring on three new student developments totaling almost 1,400 beds.The campus-adjacent projects will serve The University of Texas--San Antonio, The University of Houston main campus, and The University of Minnesota--Twin Cities (one of these things is not like the other), and will begin leasing soon for fall 2014. The latest project, Prado (rendered), is directly across the street from the UT - San Antonio campus on UTSA Boulevard and directly adjacent to The Block, a new food truck court experience and patio bar. Prado was designed by Stuart Roosth Architects for498 students with a 6,000 SF restaurant fronting UTSA Boulevard. Centerpoint Builders is the GC for the San Antonio project. Dallas-based Grand Campus Living will lease and manage the three communities.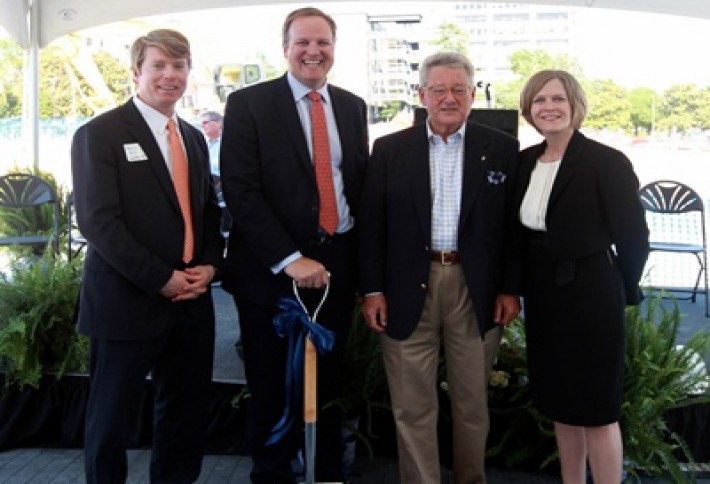 EdR and Javelin 19 Investments (founded by Duke alums Jill Homan and Kevin Hill) started construction on 605 WEST, a $46M graduate student housing development at 605 W Chapel Hill St in West End neighborhood of Durham, NC, serving Duke University. Heres Kevin, EdR VP of real estate development and construction Jeffrey Resetco, Duke EVP Tallman Trask; and Jill. The 338 apartment community is scheduled to open summer 2014. As the 90% owner and managing member of the JV, EdR will provide development, construction oversight and management services for the 386-bed community. Javelin 19 will be co-developer and 10% owner. (Does this project get them any free basketball tickets?)Other area companies involved in the project include JDavis Architects and Clancy & Theys Construction Co.
A PPP betweenHanover Pacific,Western University of Health Sciences, and the City ofPomona, Calif.broke ground on a 173k SF, mixed-usegrad student housing complexcontaining 306 beds and 10k SF of faculty office space. It's on 3.6 acres adjacent to the private nonprofit campus, where land for new housing is in short supply. According toKTGYprincipalDavid Senden, the complexwon't have a rec centergrad students seldom use 'em. Instead, a hotel-style lobbyfunctioning like a coffee shopwill allow them to study by themselves in a public environment,alleviating"the sense of isolation that is typical in rigorous graduate programs." (Reached for comment, a grad student said "Who are you? How did you find me? Will you be my friend?")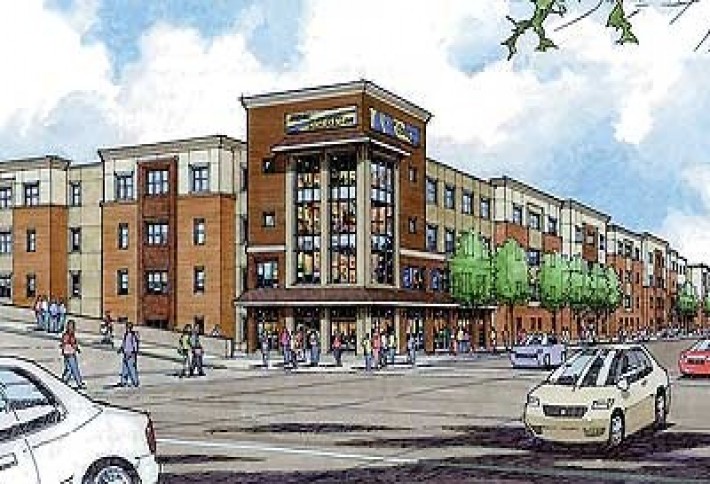 The NRP Group recently began construction on two projects in San Antonio and Akron. The San Antonio complex, The Luxx, will feature 212 units with 668 beds at a $32M cost to build. The 15-acre site is just east of the main University of Texas, San Antonio campus on the north side of UTSA Boulevard. In Akron, NRP is building The Depot (rendered), a $37M project that will contain 192 units with 624 beds. The 3.3-acre site is located on the southwest boundary of the main University of Akron campus and is on the shuttle system. Both projects are targeted for fall 2014 completion. Johnson Capitals Dallas Office SVP Ron Davis arranged $18.6M in JV equity financing for the construction of the two projects.