News
A New Way To Think About Student Housing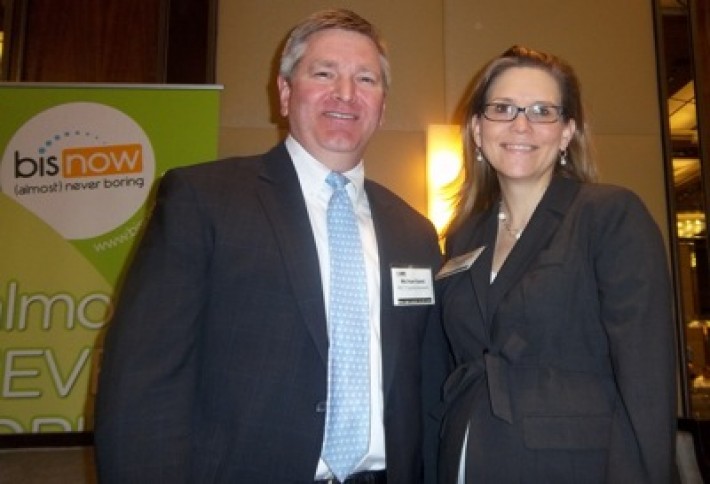 RBC Capital Markets' Michael Baird (whom we snapped at Bisnow's Baltimore Higher Education Real Estate Summit last week with Ballard Spahr partner Teri Guarnaccia) tells us demand for convenience is motivating student housing developers to include other uses like retail, fitness centers, and even educational space (sometimes leased to the university). Granted, it's a lot easier to build and finance a 300-bed pure residential building than it is to subdivide uses and pro forma the revenue for 250 beds, a gym, educational space, and a Panera. But there's a benefit to diversifying: Student residents guarantee a customer base for retail (especially if that retail offers cheap food or sweatpants), which boosts the creditworthiness of the retail tenant, which in turn provides a new revenue stream to the landlord.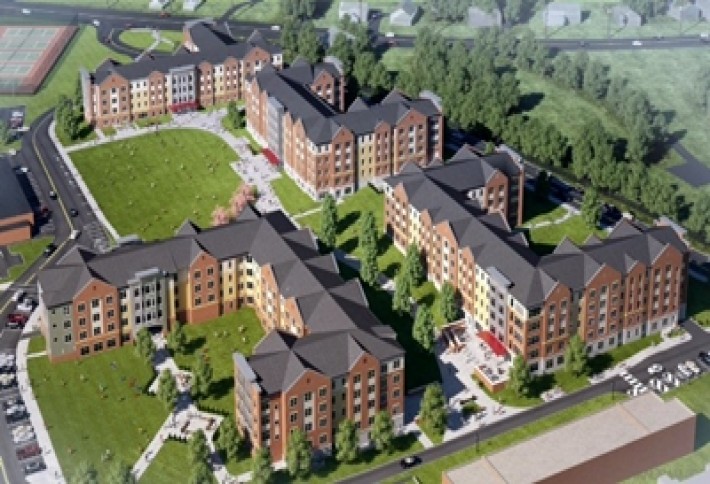 One example: Michael's team arranged financing for Campus Apartments to build 924 beds, including an 11k SF wellness center in one of the three buildings, for Shippensburg University. The dual-purpose project saved the Pennsylvania school the cost of a separate building, and the university's lease of the clinic means a reliable revenue source for the owner. Phase 1 delivered last fall, and Phase 2 (above) broke ground in February.
March Madness is coming up... if you picked your bracket based on the best student housing platform, who'd be the champ? Send to: catie@bisnow.com or tonie@bisnow.com.