News
Updated: The 11 Must-Read Books for Highly Effective Real Estate Pros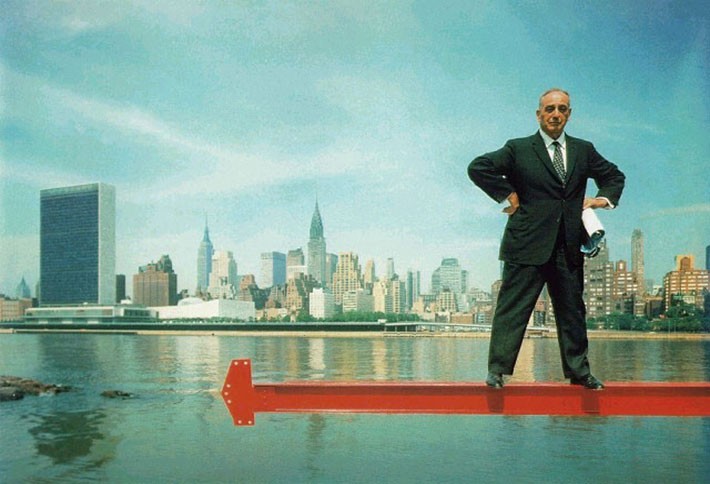 Real estate power brokers are rarely thought of as bookish types. But 'tis the season for hibernating with a good read or giving one to your industry crush on Valentine's Day. And these books will give you a leg up once you're back in the boardroom.
1) Trump: The Art of the Deal (1987)
By Donald Trump
384 pages
Just the over-the-top mix of practical advice, (sometimes unintentional) humor and ego that you'd expect from the Donald. This memoir-self-help hybrid topped the bestseller list and remains a quintessential '80s text in which Trump and Tony Schwartz dish on Trump Tower, Wollman Rink, the Grand Hyatt, Atlantic City and other jewels in the mogul's crown.

2) The Real Estate Game (1999)
By William J. Poorvu
336 pages
In relative layman's terms, Harvard Business School's Poorvu offers a concise course on real estate investing by explaining the fundamentals of real estate investment trusts, syndicates and financial instruments. A must-read for novice and intermediate investors looking to master the lingo and rules of the game.
3) The Power Broker (1974)
By Robert Caro
1,336 pages
Caro's Pulitzer-winning doorstopper is at once the definitive biography of midcentury New York master planner Robert Moses, an intricate history of NYC and an indispensable study of real estate and urban planning's effect on it. Moses' perennially polarizing legacy is looked at fondly today by those who hanker for the days of bold, if divisive, public infrastructure initiatives. But regardless of how you feel about him, it's essential to understand a man who helped build the nation's preeminent city as we know it today.
4) How to Win Friends and Influence People (1936)
By Dale Carnegie
288 pages
While not specific to the real estate industry, Carnegie's totemic self-help book is among that genre's most popular and beloved entries nearly 80 years after its release. It's also a favorite of business luminaries like Warren Buffet who've taken its simple maxims for business and personal success—Smile, Talk in terms of the other person's interest, Let the other person feel the idea is his or hers—to heart and to the bank.
5) The Great Reset (2010)
By Richard Florida
240 pages
B-school professorFlorida produced one of the best known pieces of Great Recession research with this book that views his controversial urban development theories (centered, some say simplistically, on the "creative class") in the context of the financial crisis and global emergence from it.
6) The Death and Life of Great American Cities (1961)
By Jane Jacobs
458 pages
A seminal cri de coeur against the urban renewal craze of its day, Jacobs' passionate response to Robert Moses-style planning argued for the vitality of organic, layered and at times messy urban neighborhoods over highways and the zoning tenet of relegating whole neighborhoods to single uses. Some credit it with preserving Greenwich Village, and modern readers wary of generic gentrification could apply it to their own neighborhoods.
7) Creating and Growing Real Estate Wealth (2008)
By William J. Poorvu
272 pages
Poorvu's follow-up to The Real Estate Game focuses a bit less on investing in the industry and more on making a career in it. It's broken into four sub-sections for easy navigability and offered especially pertinent advice to aspiring RE pros upon its publication at the depths of the subprime crisis. But Poorvu's practical tips on everything from resume improvement to hedging complex investment bets more than holds up.
8) Dictionary of Real Estate Terms (1997)

Currently in its 7th edition, Barron's totable dictionary defines 2K+ industry terms and also offers handy graphs and charts that any young broker or investor will want to commit to heart and every seasoned pro should frequently brush up on.
9) Real Estate Finance and Investments (2013)
By Peter Linneman
219 pages
Tishman Speyer, Freddie Mac and Morgan Stanley are just a few of the business world powerhouses that assign Linneman's book to hirees. Dr. Linneman, principal of Linneman Associates, CEO of American Land Fund and a former Wharton real estate pro, partially extracts RE investment from the jaws of abstract academic theory to guide readers through the perils and chance of the marketplace.

10) Crabgrass Frontier: The Suburbanization of the United States (1985)
By Kenneth Jackson
396 pages
Jackson wrote the only book on this list to focus on suburban real estate. But he also puts cities under the microscope as he examines the timeless allure (enhanced by post-WW II technology and government policies) of escaping them. It's somewhat dated given the comeback of urban downtowns, but should remind readers that population shifts on a pendulum.
11) The Seven Habits of Highly Effective People (1989)
By Stephen Covey
380 pages
The late Stephen Covey never expected his business-minded self-helper to become a phenomenon, selling 25M copies worldwide and its very title becoming part of the lexicon. The book also popularized corporate jargon like "synergize" while instilling character ethic in readers who'd lost it.