Bisnowdispatched its troop of highly trained monkeys to go door to door for a scientific survey. The majority still says toride the rental wavebut not by much.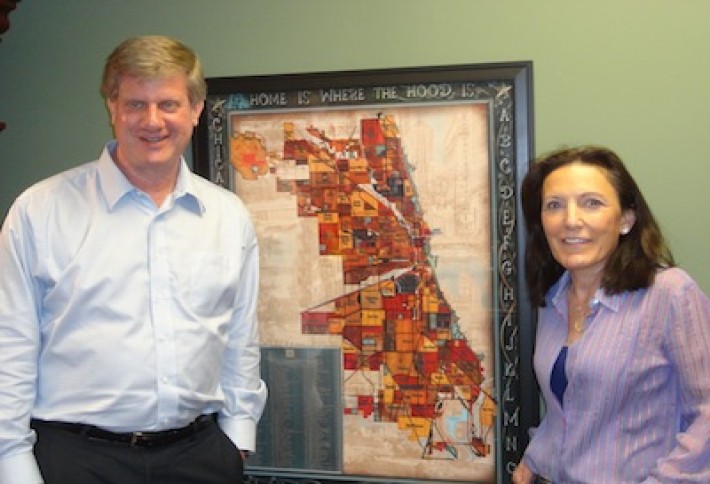 Chicago-based Prime Property Investors co-CEOs Michael Zaransky and Barb Gaffen agree, Because were in a rising rent environment, its still profitable to hold properties as rentals. They tell us theres room for rent growth based on demand, and condo conversions hit that same demographic. Also, restrictions on mortgage lending are still too tight to create the velocity necessary to sell out a project, they say. We hope conversions will be back in style long before parachute pants--even so, Michael thinks itll be a while. Attitudes have changed and many prefer the convenience and flexibility of renting over owning these days.The duo currently focus on garden-style, suburban apartments and student housingread their story here.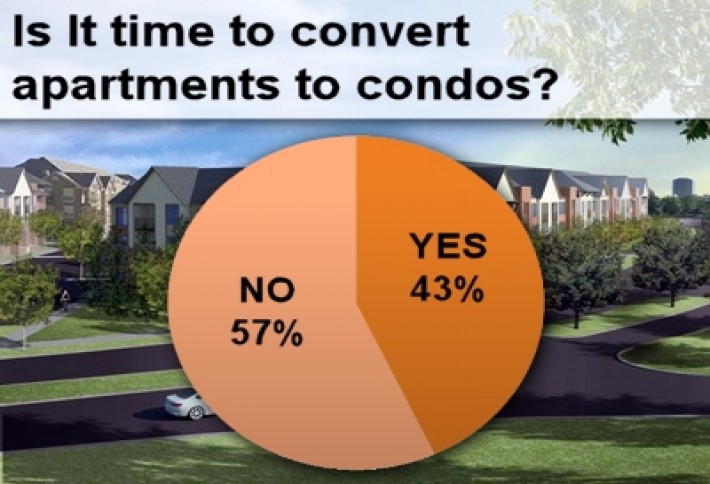 What a few of you have to say about it:
"No. Builders (like our company) will start leaving this market if the threat of lawsuits from an HOA start happening in the period of repose. If you want condos, please say so on day one and attract the right folks."
"Home loans are still too difficult to obtain for buyers."
"Multifamily conversions have not fared well in the past. They are built as apartments and do not lend themselves easily to private ownership amenities and transformation. Better to build condos outright and leave apartments as rentals."

Others say it works in
select markets
--mentioned were DC, South Florida, Austin, and San Antonio. Above is a conversion in NYC's Harlem, Tahl Propp Equities' 24-unit
Park Lane Condominiums
. Warburg's
Charlie Lewis
recently sold the last 13 units after selling outtwo Harlem projects last summer. Now there's
no condos
for sale in the submarket, but he'll have two more conversions around the turn of the year. (Has anyone tried converting
condos
to condos. They'll either be big sellers or cause the universe to fold in on itself.)"Apartments are entering a two-to-three year
overbuilt phase
," says one respondent, so condos are logical as long as interest rates remain low and financing becomes more available. "Price points must be kept
conservative,
however, as the demand
may not have depth
."