News
Sam Zell: Where's the Urgency?
Sam Zell says US corporations lack a shot clock to urge investment when the federal government keeps interest rates artificially low. Speaking yesterday at NYC's Pierre Hotel, he not only offered wisdom, but kept basketball metaphors alive long after March Madness.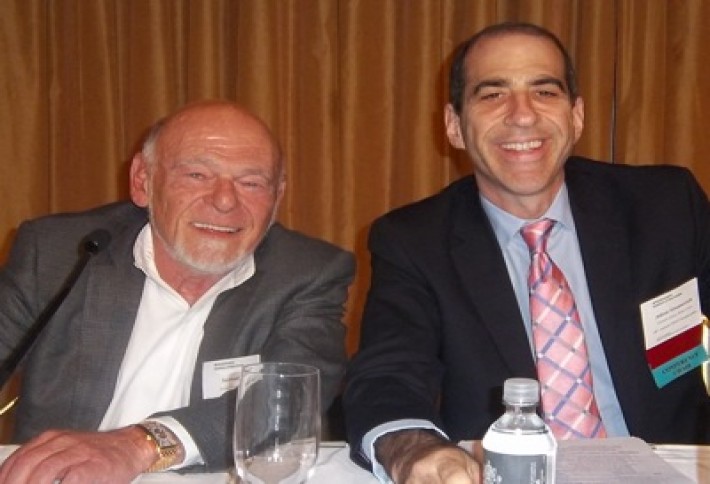 Sam (whom we snapped with Wachtell Lipton's Adam Emmerich) says wait three or four years to see what happens when a project is under way andinterest rates shoot back up. The event was NYU Schack's 18th Annual REIT Symposium, where REIT M&A was a hot topic--primarily why it hasn't been happening. Green Street Advisors' Mike Kirby says he'd rather see public/private deals like Equity Residential and AvalonBay's JV buy of Archstone. About that deal, Sam says if he'd known up front that he could've negotiated a fixed price, he would've gone solo. The partnership was a way to cap risk. How is he prepping for the end of interest rate controls? "I'm getting under my bed. I suggest you do the same."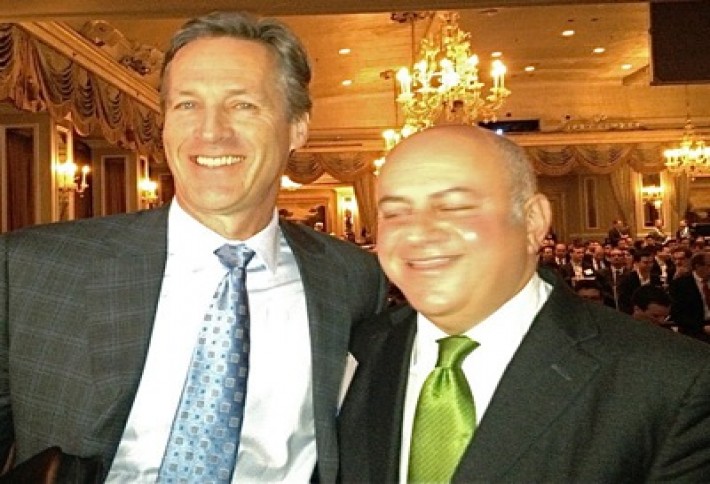 Foul: Mike cracked a joke and cracked up Prologis CEO Hamid Moghadam, just as we were taking the picture. Hamid says his firm is done cracking into new markets for a while. Its 21 countries represent 71% of global GDP, so it'd be hard to move the needle with any more entrances. Clients want Prologis in India and Turkey, but the REIT can't help them, Hamid says. Both Prologis and AMB, which merged two years ago, once had presences in India and "paid several million in tuition" to learn that it's not a place for an American public company.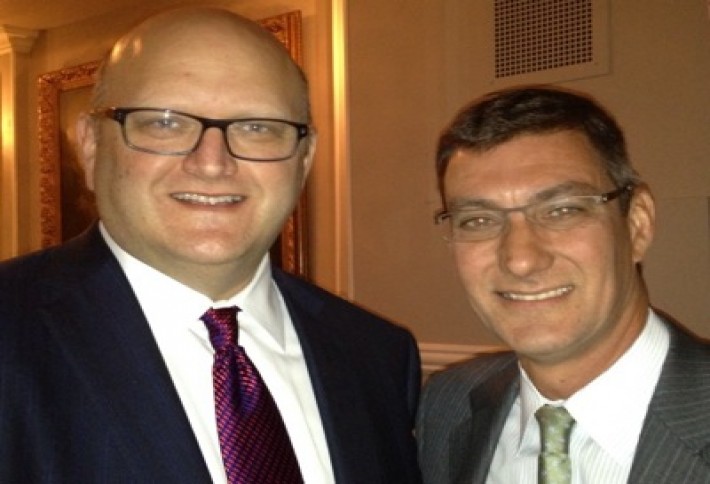 We also snapped DDR CEO Dan Hurwitz and Federal Realty Investment Trust CEO Don Wood. Dan says retail REITs--at least those in the US--are too pure to overcome M&A obstacles. DDR's open-air, value-oriented shopping center strategy makes it a retail REIT, sure, but not one that could perform well in malls, he says. (Leave performing well in malls to Santa.) And while capital is cheap for REITs now, how would a currently good-looking acquisition of another retail REIT look 10 years from now when we're no longer "living in a subsidized world"?