News
Everything You Need to Know About Crowdfunding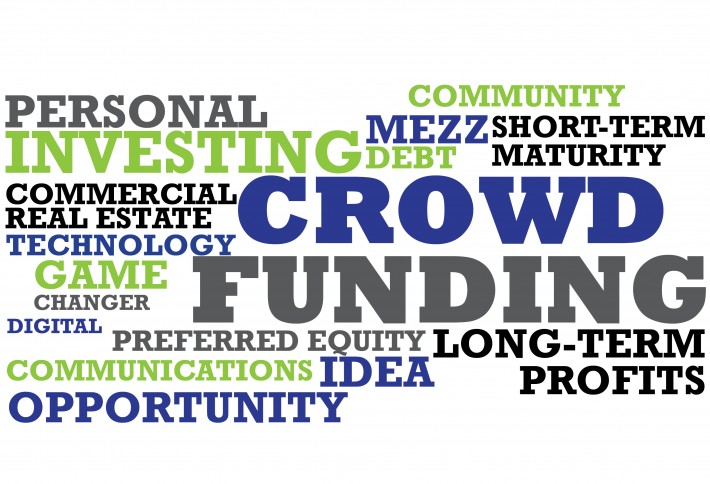 Just in case you don't know, "crowdfunding" is raising money on the Web, from lots of investors.
It was initially used for charities and art projects, but exploded into real estate in 2012 after the "Jumpstart Our Business Startups Act" loosened restraints on who could invest.


According to The Wall Street Journal, platforms like Fundrise, Realty Mogul and CrowdStreet—three leaders in the field—have raised more than $135 million in debt and equity in the last two years.
While folks throwing a few bucks toward, say, a Veronica Mars movie adaptation want little more than an advance trailer download as reward, real estate crowdfunders are gunning for real profit.


Update: On December 11 the e-loan platform Lending Club began trading on the New York Stock Exhange after raising $870M, valuing it at $5.4B. The amount of peer-to-peer loans transferred through the system has almost doubled each year since the start-ups 2007 founding.
Of course, landlords and developers also stand to profit. Crowdfunding can be a port in the storm at a time when many banks and white shoe financing sources are still often reluctant to make loans. And regulation, at this early stage in the game, can seem scant.
Ironically, one of several factors that draw Internet investors to real estate is its seeming transparency relative to, say, highfalutin tech start-ups, which the JOBS Act of 2012 had explicitly hoped to aid.
What's so transparent? Investors can actually drop by and see the single-family homes and developments sites they invest in.
Another benefit: the diversification that occurs from investing in geographically and economically disparate markets.
Joanna Schwartz, who founded the EarlyShares.com crowdfunding platform, summed up the industry's appeal when she told the Journal that real estate offers "collateral, cash flow, a return and a projected exit time for the investment.


In many cases, the pool is limited by law to "accredited investors" with incomes exceeding $200,000.
Developers are said to worry that many of their financial backers are strangers. Since they often use gifts of gab to finesse, or manhandle, major deals, some are said to see it as an outsider threat to the insular world of real estate and its cultural codes.
Yet both sides have so far benefitted from crowdfunding of properties as diverse as a Washington, D.C. food market and the Hard Rock Hotel in Palm Springs.