News
Everything You Need To Know About EB-5 Financing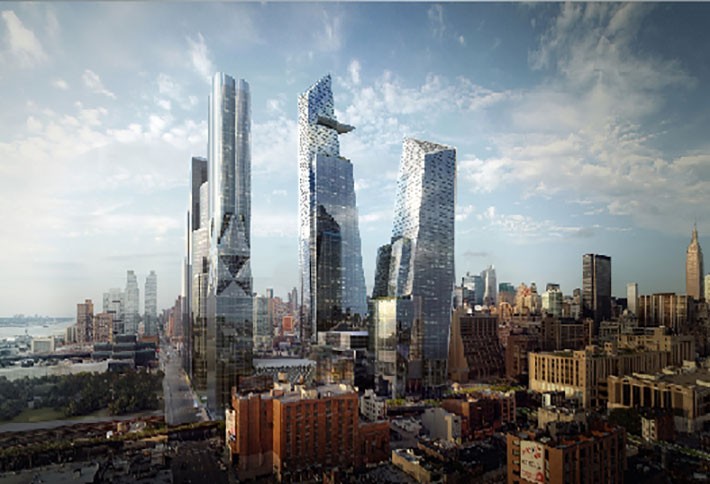 In a nutshell: Gives EB-5 visas to foreigners who invest at least $500k in US projects employing 10 or more workers here.
Biggest givers: In 2013 more than 80% of all EB-5 investors were Chinese.
Sample beneficiaries: Related Cos. got $800M in EB-5 financing for massive Hudson Yards project in Manhattan. Andaz hotels has used on Palm Springs property.
Channels: Over 700 for-profit "regional centers" have government licenses to collaborate with private-sector brokers to connect foreign investors (seeking green cards) with local projects. They underwrite deals like an investment fund and charge investors fees like a private equity firm would charge a pension fund.
Origin: Immigration Act of 1990.
Popularity surge: Program initially fell dramatically short of projected demand. In 2011, US Customs streamlined the processes and applications spiked to 3,800, compared to 800 in 2007. This August, the program hit capacity for the first time, leading to a two-month suspension of EB-5 visas.
How money is raised: Retail networks are established in places like China that employ fundraising promoters who find wealthy Chinese investors seeking green cards.
Downside: Common gripe is that deals take so long to close—nine months is considered quick. As a result, EB5 often only works for beneficiaries in no rush to finance, unless they can get bridge loans.
Prepayment Drawback: Money must be invested for a minimum of four years. Debt can be assigned to new owner who acquires your property, but they may not want to keep EB-5 money in place, so lack of pre-payability can kill a deal.
Ideal Deals: Given the need to generate 10 new jobs for each $500K raised, a deal needs to involve a lot of employees, either via construction jobs (which must last at least two years to be counted) or a labor-intensive finished property like a hotel or resort.
Controversies: "Finders" who collect a fee for linking developers to overseas investors have run into trouble with the SEC. And a Fortune article headlined "The Dark, Disturbing World of the Visa-for-Sale Program" slammed the program as a shady backdoor visa program for wealthy—and mostly Chinese—foreigners at the expense of "the skilled and the poor."
Limits: The program rewards no more than 10,000 visas a year.
Overseer: U.S. Citizenship and Immigration Services, a part of DHS.
Bottom Line: If you're doing substantial development, can wait at least nine months for financing, and don't need to pre-pay in under 4 years, EB5 debt may be considerably cheaper than conventional borrowing.