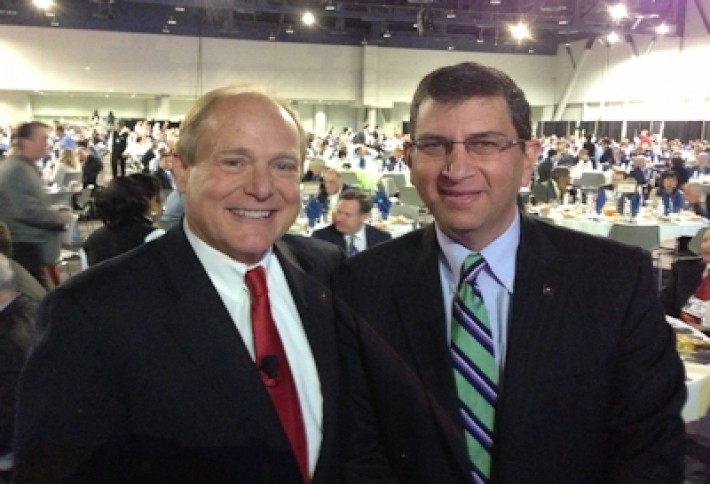 With 1,500 atTuesday'sseated luncheon as the backdrop, we snapped ICSC presidentMichael Kerchevaland outgoing chairman Brad Hutensky(CEO of Hutensky Capital Partners of Hartford, Conn., a fund that invests in underperforming retail through loans, purchases, and JVs). Check out this Friday's National issue for our chat with new ICSC chairmanDavid LaRue, CEO of Forest City Enterprises.
Jacoby Group of Cos andInternationalSpeedway Corp are spearheading what could be one of the nations most ambitious mixed-use projects post-Great Recession.Atlanta-based Jacobys Jim Jacoby and Brian Leery gave us an exclusive peek into the firms 1.1M SF mixed-use development, directly connected to the Daytona Speedway. If it passes municipal muster, One Daytona will contain apartments, 500k SF of retail, and two hotels. Over the course of years, ISC assembled 180 acres of land contiguous with the racetrack and where the firms 200k SF HQ is located. Jacoby already has LOIs from a major outdoor sporting goods retailer and a grocer.Click the video to hear Brian describe one of its three parts.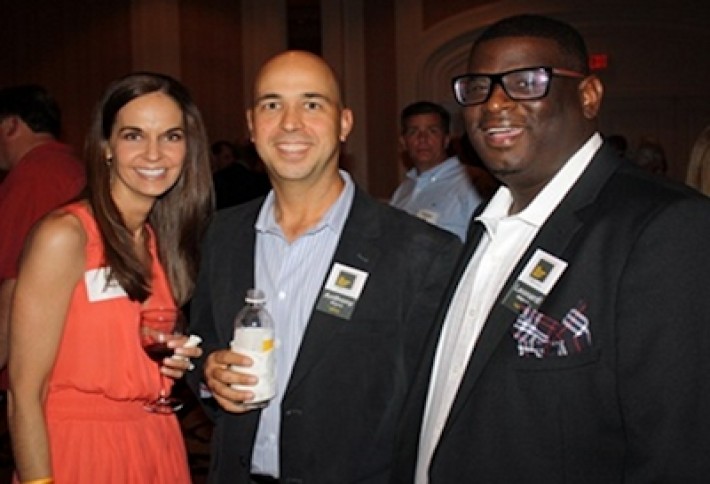 Phillips Addison Cos Erin Majors joined The Shopping Center Groups Anthony Blanco (out of Miami) and Leonard Williams (from Tampa). Anthony says he just brokered the sale of the Shoppes of Palm Valley, a 48k SF Publix-anchored shopping center in Ponte Verda Beach. A pension fund sold the property to FBP Development for $8.4M, he says.
When Peter Pan punches, they Neverland. Send ideas and suggestions to dees.stribling@bisnow.com.