News
South Florida's Coolest Cribs
We asked to see your cool cribs and you delivered. (And not a single smart aleck sent a pic of a baby.) Warning: You may get inspired to redo your own space.
Pipeline Brickell, a shared workspace that opened a few months ago, has private offices, dedicated desks, flexible space--and The Garden. With a grass-like wall, hanging chairs, and upside-down planters dangling from the ceiling, members who need a break from their office mates and computer screens can retreat to the space to take a swing (and play Nintendo, if thats their idea of a break from a computer screen).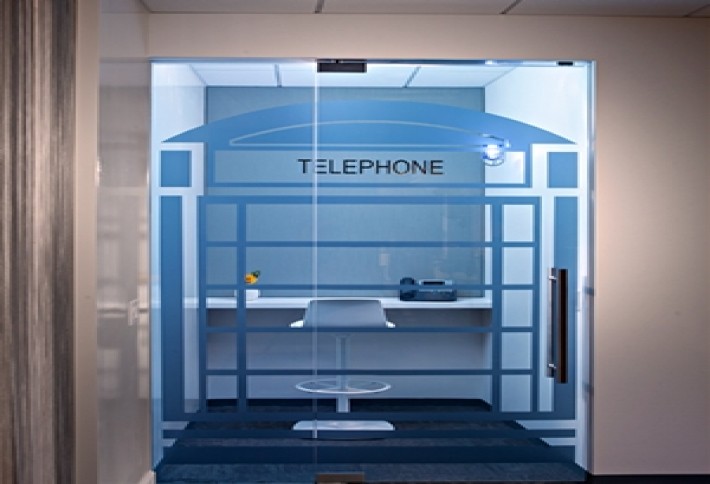 Cresa South Floridas office--located at Miami's 601 Brickell Key Dr and designed by
RTKL
--has a lot of
cool features,
but this one stands out: a
phone booth.
What's cooler than a phone booth? Besides, the company has a fair number of
Gen X and Y employees
who probably should be reminded that there ever was such a thing.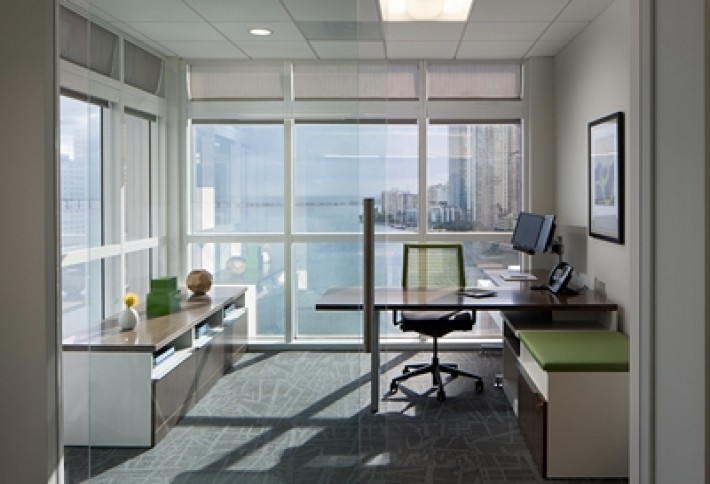 The Cresa space also takes full advantage of a cool feature right outside--the view of Biscayne Bay. Pictured is one of the the firm's handful of enclosed offices, but they aren'tthe only place in Cresas digs that offer the view.
Forget stuffy conference rooms:Cresa recently hosted an event for FSU's Real Estate Society in its space, offering the members of the society an introduction to CRE-- and that the use of red Solo cups don't necessarily end after college.The panel included Cresas Alan Kleber and John Marshall (who both talked about tenant rep), Cresas Cameron Tallon (a recent FSU grad), JLLs Jorge Morales (on landlord rep), and Tishman Speyers Chris Shehadeh (on asset management).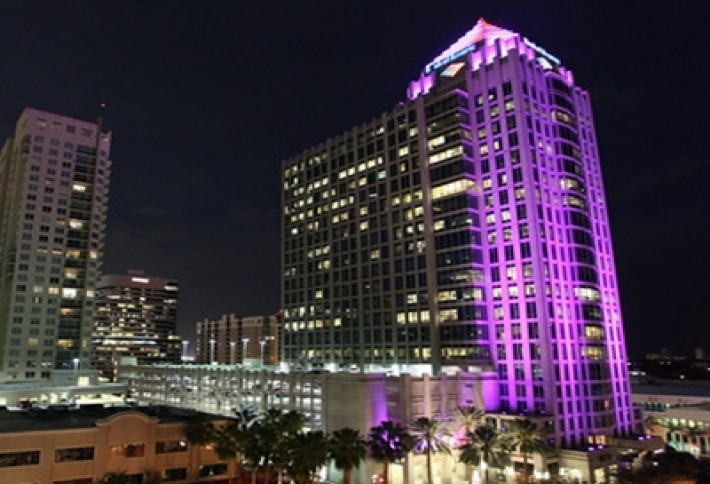 This isnt a crib, but we think its cool: this week, the Bank of America Plaza at Las Olas City Centre--managed by Stiles--began illuminating the skyline with its new LED exterior lighting system. From dusk to dawn, the ziggurat and exterior facade of the 23-story building (401 East Las Olas Blvd) sported colorful lighting seen as far as five miles away. Purpleisn'tthe only hue: The system projects plenty of other colors, which can coordinate with holidays and other occasions.