News
South Florida Hotel Investors Bask In Growth Market
Just four years ago, few would've expected greater Miami to bounce back so robustly. Now hotel owners and operators are prime beneficiaries. It was a full house for Bisnow's South Florida Hotel Investment Summit last week at the Loews Miami Beach.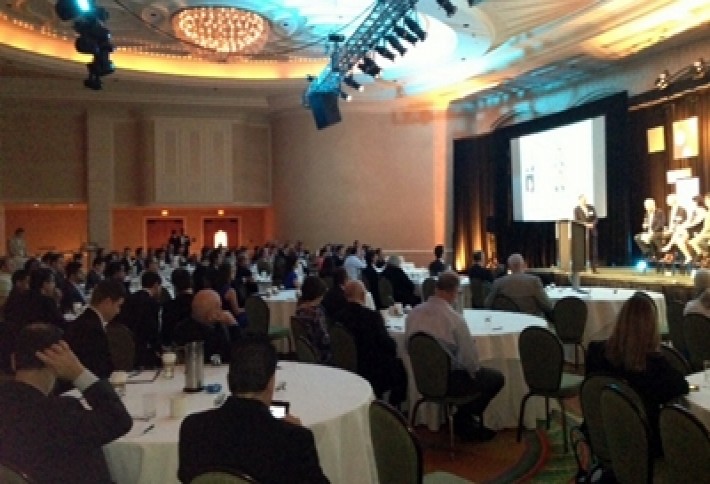 Our keynote was Miami Beach commissioner Jerry Libbin, whos also the Miami Beach Chamber prez and a candidate for mayor.He talked about Miami Beach's powerful brand: great weather, beautiful people from around world, and a gateway to the region and the country (no statewide income tax doesn't hurt, either). Hotels are a pivotal point in bringing new and innovative ideas to the city to continue to develop that global brand, Jerry says.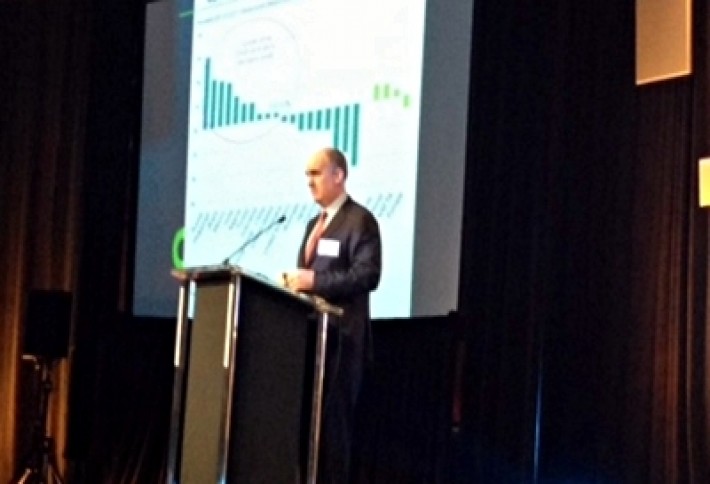 CBREs Jim Costello, managing director of Americas Research, kicked things off optimistically: Five years from now, the national and Miami hotel markets will be even stronger, though there will be periods of muted growth. Miami hotels will continue to benefit from the city being the sunnier of the two major entry points into the US (NY is the other) and from USrecovery. Local hotel growth rates in the next two years wont be as robust as 2010 and 2011. But by 2017, Jim forecasts, area hotel occupancy rates will exceed 80%. (And no one can predict how many rooms will be occupied by robots in the decades after that.) Moreover, new supply won't rise to meet demand, drivingoccupancyand RevPAR.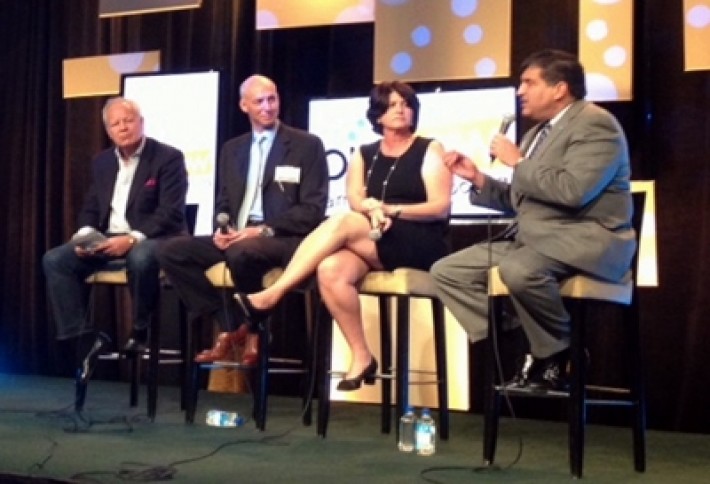 The event featured two panels. FTI Consultings Alan Tantleff-- a specialist in high-profile hospitality mortgage restructuring, foreclosures, and operational realignments--moderated the restructuring panel of Trust Hospitalitys Richard Millard, CBREs Kevin Mallory, Bilzin Sumbergs Suzanne Amaducci,andSabadell United Banks Steve Cohen. A few years ago, everyone was in damage control mode. With the rapid recovery, restructuring activity is winding down butstill delivering a fair amount of product into the market. Most agreed that banks and other lenders are more willing to finance signature assets than before and will be as long as fundamentals remain healthy levels.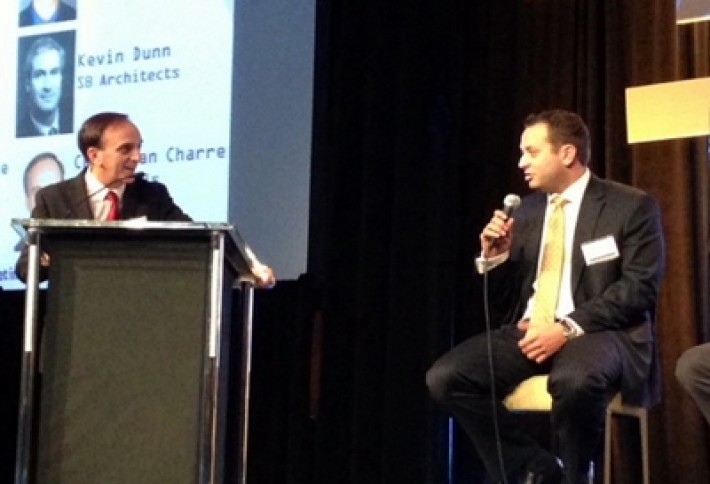 CBRE's Christian Charre-- who's sold more than $2B in hotel assets in Florida, the Caribbean, and Latin America -- moderatedthe development panel, which includedthe Witkoff Groups Rory Greenberg. With a hotel room demand boom comes a special set of issues, the panel said, especially in Miami Beach. Will demand over the long run (say, five years) justify the high prices being paid for South Beach properties? Maybe. Will demand in the short run support new product coming on line? Probably, though not even a South Beach location is an automatic guarantee of success.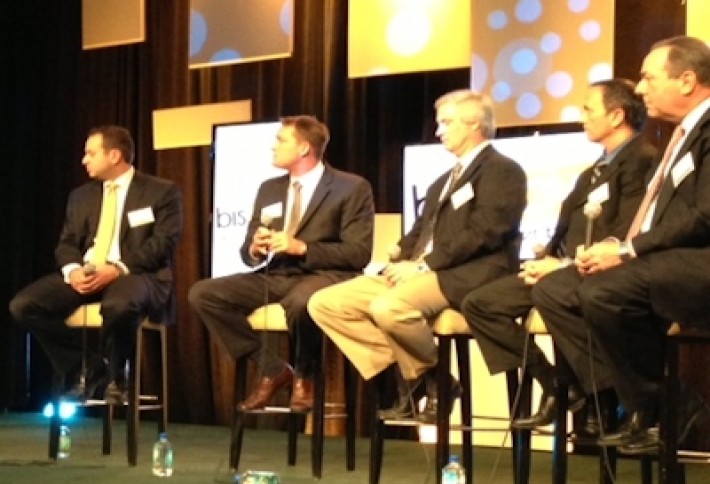 Here's the rest of the development panel with Rory:CBREs Greg Main-Baillie, SB Architects Kevin Dunn, Lionstones Damon Virtuoso, and Akerman Senterfitts Neisen Kasdin.Still, Miami Beach has a lot going for it, and getting over the high barriers to entry for new hotels is worth it for developers who can do it. There's also a lot of opportunity in Downtown Miami for new product, especially as part of mixed-use developments and elsewhere in South Florida. On the whole, the panel says, it's a good time to develop.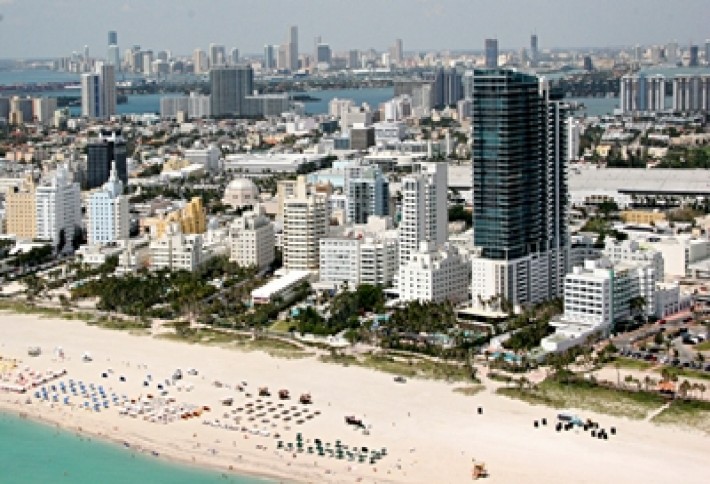 Miami Beach is the American Riviera, Menin Hotels CEO Keith Menin--a consummate Miami Beach hotelier--told the audience in a one-on-one interview. Major hotel investors and operators all want to be here, but theres only so much product driving values upward. Four years ago, properties were selling for $200k per key, and now no one bats an eye at $500k per key for some locations.
Even from the beach (if it has wi-fi), you can send ideas and suggestions to dees.stribling@bisnow.com