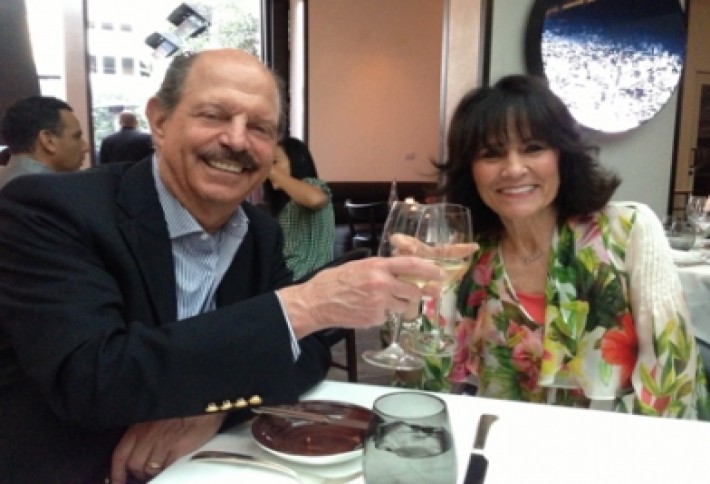 Just in case you think Clarion Partners managing director Richard Pink and wife Gloria eat only hot dogs, here we snapped them Sunday night awaiting other, possibly more upscale dinner fare at Spago in Beverly Hills. But the owners of LA landmark Pink's Hot Dogs (now actually 10 locations) brought us up to date on the latest fun celebrities to visit their flagship open air stand on La Brea: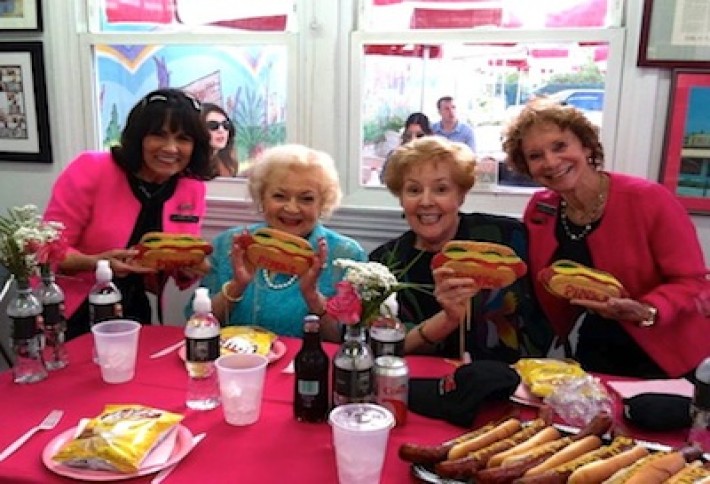 Pink's regular Betty White dropped by Tuesday evening en route to the Gracie Awards; her eponymous version is a "naked dog," i.e., served the way she likes itwith nothing on. Also last week they had a visit from voice of Roger Rabbit Charles Fleisher, kicking off a 25thanniversary celebration of the movie by stopping by for his editiona hot dog covered with all vegetables (aka rabbit food).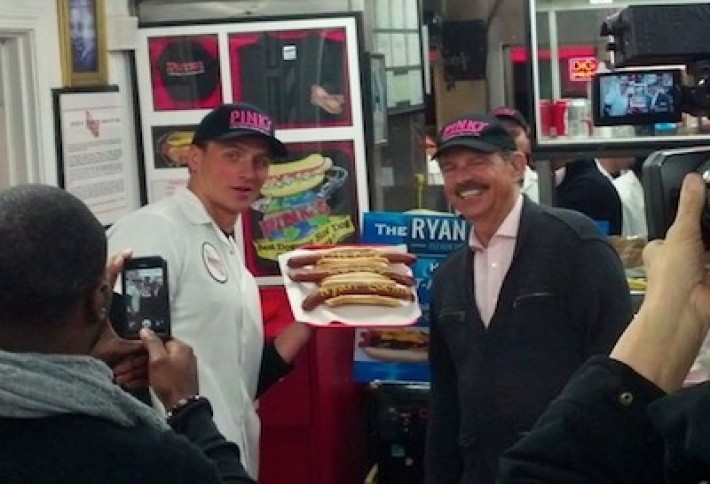 And last weekend, reality TV show What Would Ryan Lochte Do? aired its episode about his visit, celebrating a new menu item featuring two competitive hot dogs in a bun, one of which is ahead of the other, together with a bunch of onion rings signifying, naturally, his many Olympic medals.