News
The Future of Century City: Subway, Gyms, and Dogs
"Raw"describesthevacant office floor where our Future of Century City Summit was held yesterday, andperhaps also the nerves touched by our panelists as theydebated whether this high-risemecca has what it takes to attract the creative-type tenants who are driving demand.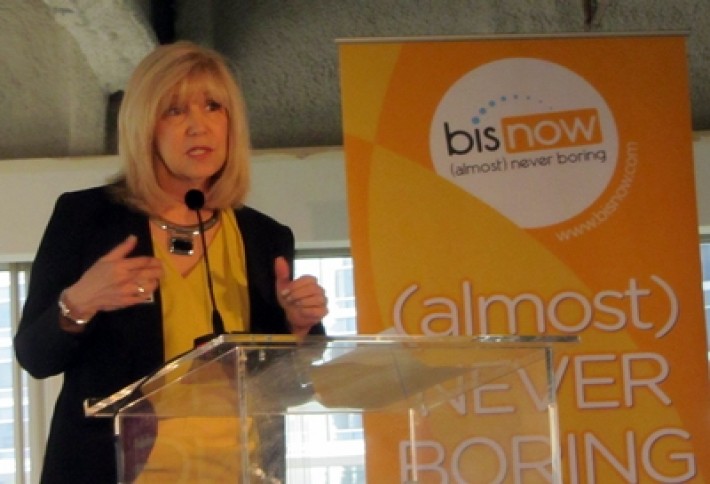 Century City Chamber of Commerce president Susan Bursk opened the program with a look back at how a former studio backlot became a premier business center and destination location. One of filmdom's biggest duds--Cleopatra--compelled Fox to sell 290 acres to Alcoa, which then conceived Century City as a showpiece for aluminum building products. Today, the self-contained metropolis boasts a work and residential population of 50,000andstillflourishes with new condos, retail, and offices. And once the subway gets here, she says, the possibilities will be limitless. The Chamber advocated for a subway stop in the heart of Century City: Constellation Boulevard and Avenue of the Stars. Whether the market is up or down, people want to be in Century City.(So forget about repurposing some of those office towers to line your baking dishes.)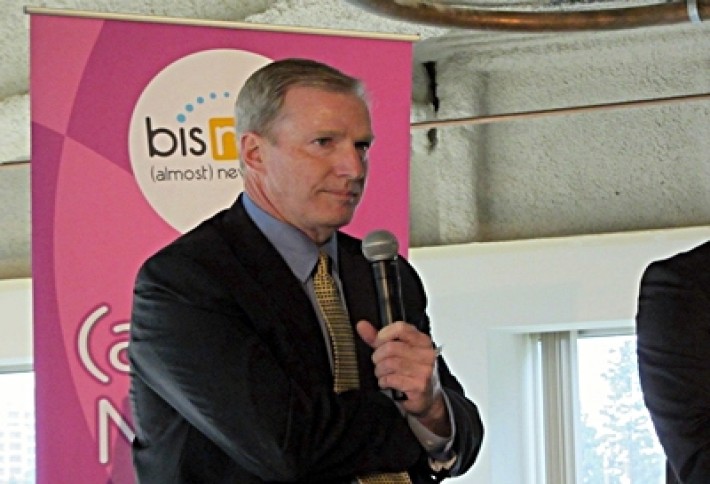 JPMorgan Asset Management managing director Dave Sears moderated our owner outlook panel. People are questioning the future of Century City, he says, kicking off the discussion by asking what are the biggest attractors and advantages to this market.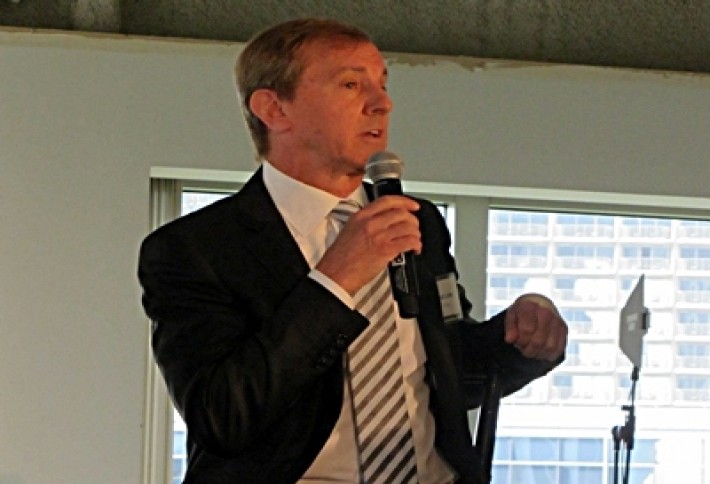 Hines director of marketing Todd Later asserts Century City is the downtown of the Westside. Juxtaposing it with surrounding markets, he says Century City, whichwas built in the mid-'60s, competed with Westwood and Beverly Hills in the '70s and Brentwood in the '80s, followed byactivity in Santa Monica with Colorado Place and the Water Garden. Santa Monica, Playa Vista, and Culver City get all the buzz, but it's Century City that has maintained sustainability and appeals to the mainstream of conventional businesses: law, accounting, finance, investment banking, real estate, insurance, and corporate services. (Who needs movie stars? They just clog up traffic.)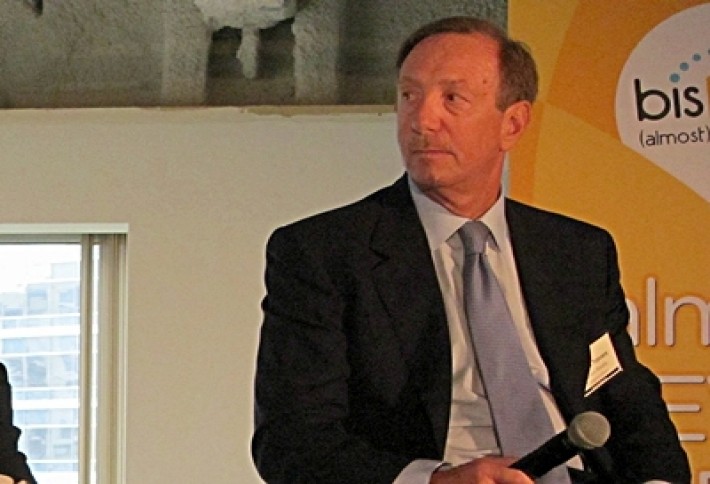 Travers Realty chairman Jim Travers says this is the most office space vacancy he's seen in Century City since its inception, andit's concerning because the rents are peaking here. At the same time, he's not seeing the deal velocity--companies are downsizing and looking at more competitive space. The tenant rep pioneer points to a definite cultural shift taking place.Established law firms still will find Century City a desirable location so no one's putting down Century City, but "This space isn't what the world wants." It wants funky space with cement floors, exposed ceilings, and an environment that's easier andmore relaxed. (Generation Y insists on space where they are more likely to scrape their knees.)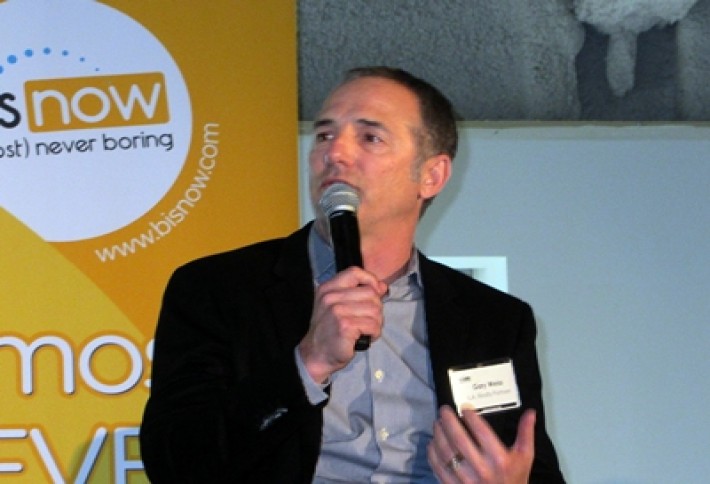 LA Realty Partners principal Gary Weiss still sees demand "for typical, traditional office space from typical, traditional office space users," which willpick up once the economy gets better. He agrees with Jim that Century City has a lot of vacant space right now. That said, Gary,who reps Constellation Place where there's significant available space, reports numerous tours in the last three weeks just in Century City from law firms, banks, and other financial institutions. He notes the last five office towers built in Century City leased up within two or three years of opening, so if new, glitzy buildings are developed, they'llget filled,too.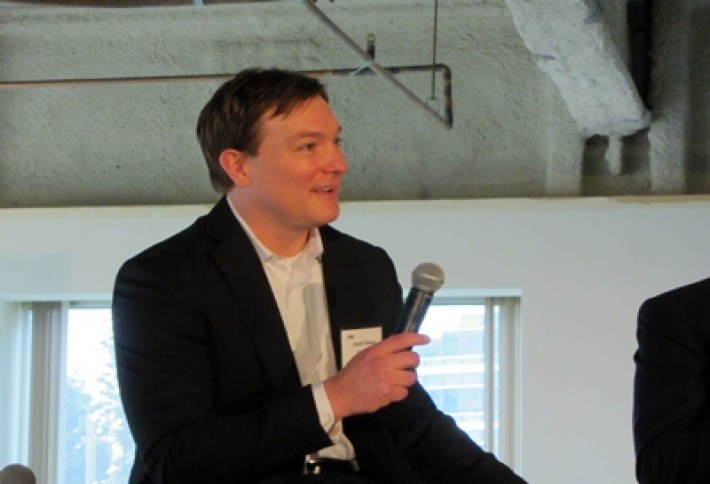 Westfield senior director-commercial office group Jason Feeley is responsible for the Australian firm's commercial office portfolio in the US. (He also gets a prize for most colorful socks.) Jasonsays Westfield is a new office tenant coming into Century City atthe Century Plaza Towers. Driving factors in the move from Brentwood: mobility, downsizing, flexibility--97% of the space will be open plan with just 135 SF per employee.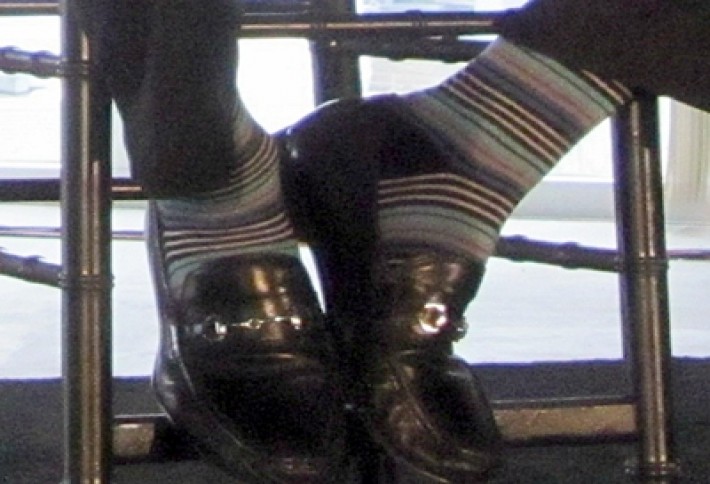 ...the socks.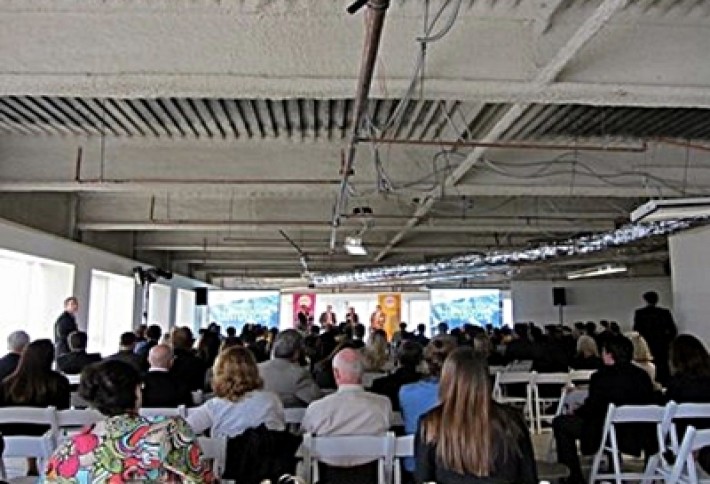 This was our firstLAevent held in a raw space venue (at Century Plaza Towers); thanks to JPMorgan Asset Management. Dave asked whether the real estate in Century City could be repurposed to make it amenable to a broader tenant base (read: creative-type tenants). Jim: No.The young generation "can't relate to the high-rise, corporate world," and with technology, all they need is a 4-foot desk and space to collaborate. But Gary says that if Starbucks, a comfortable chair, and agood monitor keep tenants in the space, "You can still do all that in a high-rise environment." And Todd notes professional services firms are densifying high-rise floorplates, getting more employees per square foot and doing more open space planning.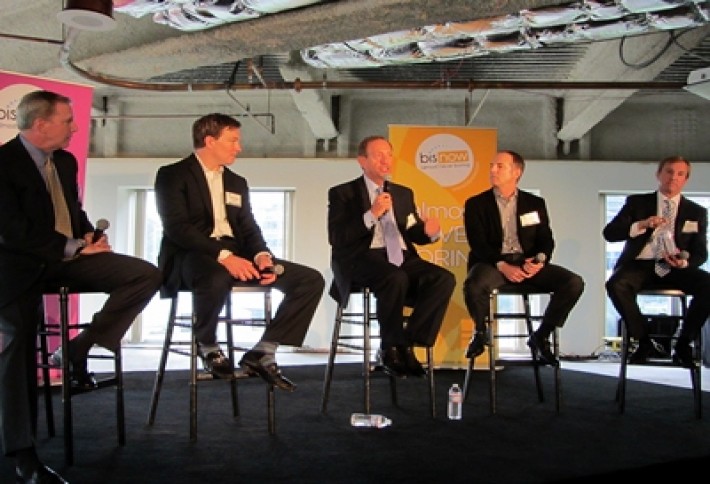 Our panel alsodiscussed amenities. Dave believes it's not a building's shape but the amenity base that will drive the future of Century City. If you're going to cram people into smaller square footages and ask them to work 24/7, they need to be able to live 24/7 with gyms, dry cleaners, and their dogs. He says office developers better planon 20k SF "that you may never earn income on," to fill with amenities. Some things our panelists thinkwill have a big impact on Century City: the subway, and more housing, including the mixed-use project Westfield plans at 1801 Avenue of the Stars: retail on the bottom, office in the middle, residential on top.Gary says that would be a "phenomenal use of space" in a non-trophy building.
Stay tuned next week for Part 2: a development panel. featuring reps from Woodridge, JMB,Trammell Crow, and Allen Matkins.Julie@bisnow.com.