News
LAHQ Honors Wayne Ratkovich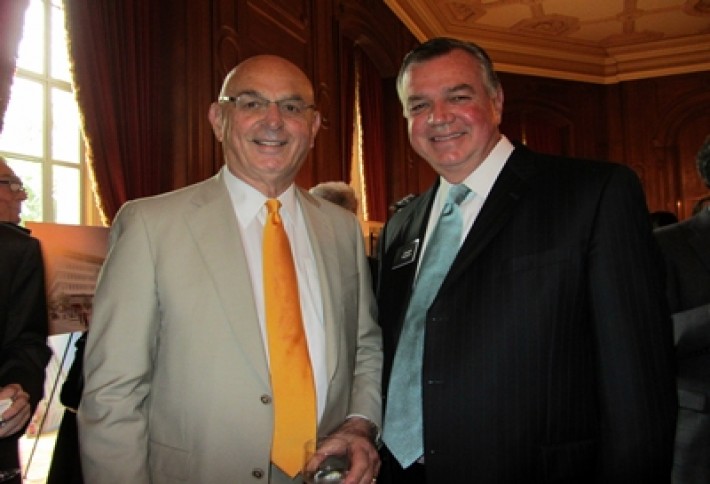 Yesterday at the LA Headquarters Association luncheon, we snapped The Ratkovich Co's Wayne Ratkovich as he was about to receive the group's Spirit of Los Angeles Award. To anyone in LA real estate circles, Wayne needs no introduction, but LAHQ president Joe Faulkner of Cresa gave him a nice one anyway. "He's always been my hero because he started off as a broker and became a very wealthy developer." (Who needs Superman?) As he also noted, Wayne has taken some of the oldest and most precious gems that we have in LA, preserved them with TLC, and returned them into profitable real estate.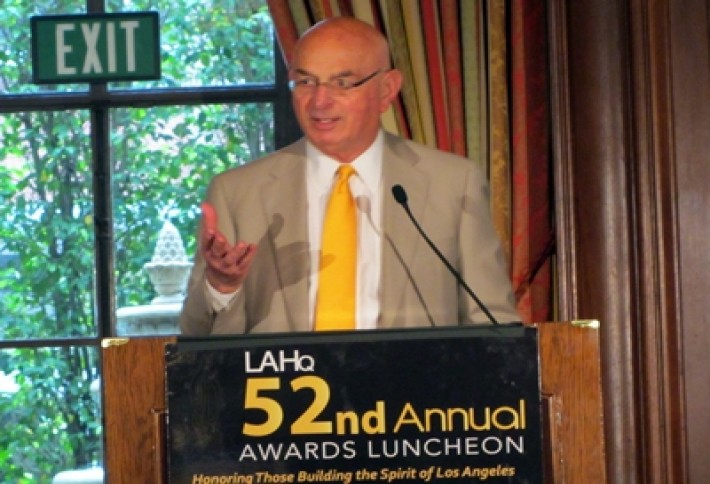 At the moment, Wayne is taking some of Howard Hughes' old gems and turning them into creative office space at the Hercules Campus in Playa Vista. (Howard would probably be fine with it as long as they are really really clean.) He described The Ratkovich Co's mission thusly: to profitably produce developments that improve the quality of urban life.
DirecTV, which signed one of LA's biggest office leases in recent memory for its new corporate HQ, received the award for Outstanding Corporation.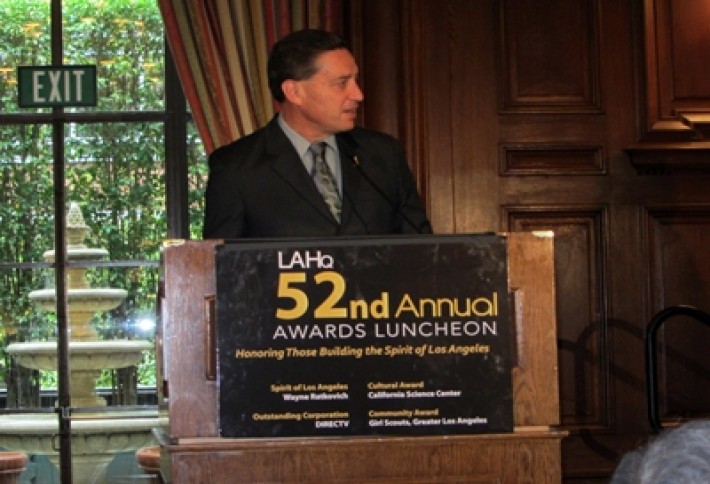 The California Science Center in Exposition Park, which recently became the new berth of the Space Shuttle Endeavour, received the Cultural Award. Other honorees at the luncheon, whichwas held at the California Club in Downtown LA, included Girl Scouts Los Angeles, which received the Community Award.
Don't be afraid to send us news or pictures of UFOs. Emailjulie@bisnow.com.