News
Behind The Clear Channel Deal
Newmark Grubb Knight Frank's Serge Vishmid and Amir Araghi are both naturalized US citizens and immigrant success stories: in Q1 they completed more than 300k SF of deals. One of those deals--Clear Channel Communications/Katz Media's 46k SF office lease at 5700 Wilshire--involved a mid-stream switch in ownership.
As this pic shows, Amir, Serge, and six other former Grubb & Ellis brokers are settling in nicely at the NGKF offices in Century City, which will soon undergo a significant expansion. (The Grubb name hasn't been added to the reception area yet, but not to worry.) The pair tells us their client Clear Channel/Katz had been a tenant in 6500 Wilshire for more than 20 years but was getting squeezed out by Cedars-Sinai. According to Serge, the healthcare providerhas designated 6500 Wilshire--nicknamed by him the "Cedars Tower"--as its non-medical, administrative office building,taking nearly anythingvacant.The captive audience means the building's rents are 40% to 50% above comparable buildings in the submarket, Serge says. Meanwhile, Clear Channel/Katz needed more than 45k SF.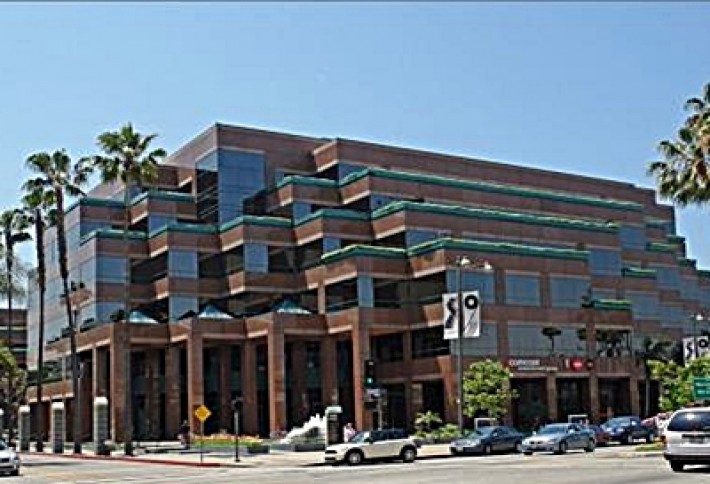 On building tours,the client asked repeatedly about availability in the Wilshire Courtyard at 5700 Wilshire (above). However,the office complex is very popular withthe user group because of its location and amenties, andwas virtuallyfull. On a whim, the brokers reached out to their NGKF colleague Steve Kolsky, who reps Wilshire Courtyard tenant Interpublic Group, and asked if it would consider giving back some space. Turns outIPG was looking to downsize. The landlord let IPG out of aportion of its lease, and Serge and Amir ended up makinga direct deal--the space went from one major corporation to another without ever hitting the market. (The market felt left out, but will get over it.) Amir says the deal underscores the synergy between the former Grubb brokers and their new colleagues at Newmark.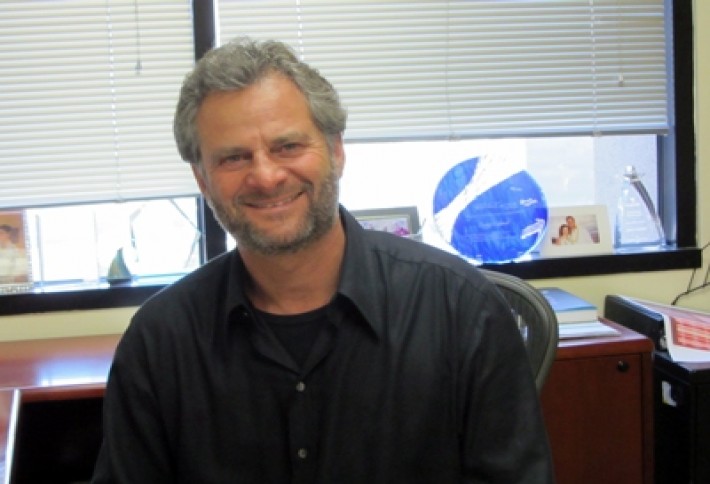 But the deal had an extra twist. The brokers initially negotiated with then-owner RREEF but when the deal was done 5700 Wilshire had a new owner: Tishman Speyer. Serge says rumors were swirling about the building's possible sale. He reached out to RREEF's asset manager, said they were in the middle of a big negotiation, and "it would be nice to know if you guys are seriously thinking of selling." The manager disclosed that the building indeed was under contract and most likely would close by year-end, "which is exactly what happened." Serge (originally name: Sergei) spoke no English when he came to the US at age 11 from Russia. Normally clean-shaven, he recently grew a beard to hide some stitches in his chin, whichhe slashed on some rocks while surfing in Mexico.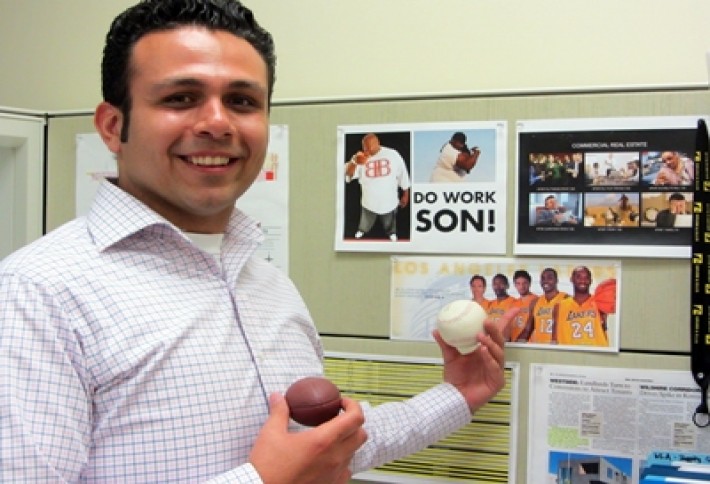 Amir and Serge specialize in multi-market tenantrepresentation and large asset dispositions throughout the US. Other recent deals include the consolidation and restructuring of Resources Global Professionals' regional HQ: 15k SF at 1000 Wilshire. The company has been standardizing its offices throughout the world, and the Downtown LA facilitywas one of the last to undergo this process. In addition, Serge and Amir sold a 260k SF Class-A office building in Cleveland on behalf of special-servicer CWCapital. Amir is a sports fan whose brackets recently blew up--he had Indiana to win--and also is a huge fan of philosophy. He came to this country from Iran at the age of nine months but says he and Serge are almost LA natives at this point. (The questions is do they root for the Lakers or the Clippers?)