News
UTMB's $52M Development; The Deal Sheet
The major expansion of UTMBs Victory Lakes Specialty Care Center is officially out of the ground.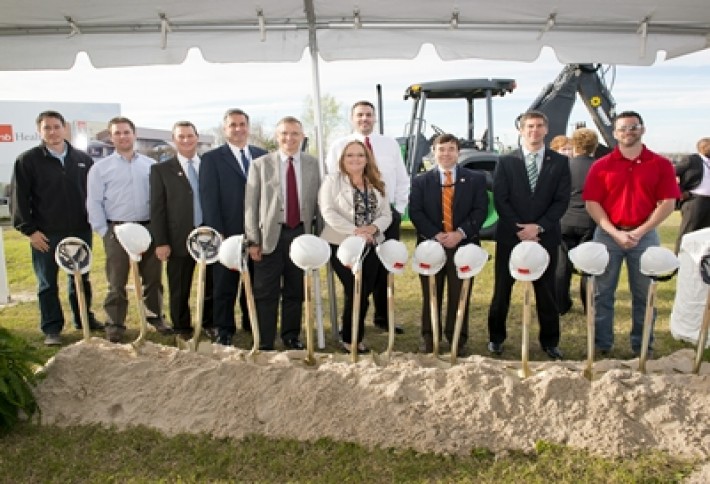 Reps from McCarthy Building Cos (the GC), UTMB, and Facilities Planning & Construction lined up at the groundbreaking. (They seem a little confused about the purpose of helmets.) The $52M design-build project will add 142k SF to the existing Victory Lakes outpatient center and is a result of rapid growth in the Bay Area. It will complete in spring 2015. HKS Architects handled design, and McCarthy will be using BIM.
PEOPLE
Hines Charles Hazen is retiring from certain president and CEO positions. Sherri Schugart was named as his replacement; Charles will remain with the firm for a year to participate and advise. Since joining Hines in 1989, Charles managed investment vehicles representing $12B in eight countries and raised $6B globally. Sherri has been with Hines for 17 years and has arranged $10B of equity and debt capital for several of Hines public and private investment funds.
***
Dan Balow rejoined Skanska as project exec. He has 16 years of industry experience and is responsible for overseeing Skanskas development projects, including 3009 Post Oak. In other news, Skanskas Jaquay Rogers was promoted to preconstruction director. He has 12 years of industry experience and has been with Skanska since 06.
***
Sarah Lawson joined DCT Industrial as leasing and project management coordinator. She was formerly with CBRE.
***
Cody Persyn joined SRS Real Estate Partners as VP. He will focus on disposition, investment sales, and land brokerage. He has 12 years of experience with expertise in the disposition of vacant retail big box properties (hes handled 250 such transactions exceeding $515M).
***
Jason Espejo joined Allen Harrison Co as president of acquisitions and strategic business planning. He was previously a partner/EVP for Lynd in San Antonio.
***
PM Realty Groups Robert Dunlap was promoted to EVP/managing director, and Diane Rahn was promoted to SVP within its facility services division. Robert has been with PMRG since 1984 and handles a 27M SF portfolio across 14 states and Western Canada. Diane joined the firm in 01 and is responsible for the financial and administrative functions of the same portfolio.
***
James Weiss joined Colliers as a senior valuation specialist, adding litigation support services to the firms valuation and advisory services team. He was formerly a review appraiser for ROW acquisition by METRO.
***
Lee Jones joined Avison Young as a principal in its land brokerage division. He has 20 years of RE experience and was most recently SVP at The Betz Cos. His entry into the firm continues the growth of its land group after its acquisition of Mason Partners in January.
***
Weingarten announced a slew of promotions: Gerald Crump to SVP of leasing, Miles Sanchez to SVP of leasing, Mickey Townsell to SVP of HR, and Michelle Wiggs to VP of investor relations. Gerald joined Weingarten in 99 and manages 14M SF, leading the Central Regions efforts.
SALES
Katy Freeway 5400 Ltd purchased T&S Office Building at 5400 and 5414 Katy Freeway. Betz Darin Gosda and Ray Hildebrand repped the seller, Positivus. Studleys Drew Morris repped the buyer, and Charter Titles Carolyn Holloway facilitated closing.
LEASES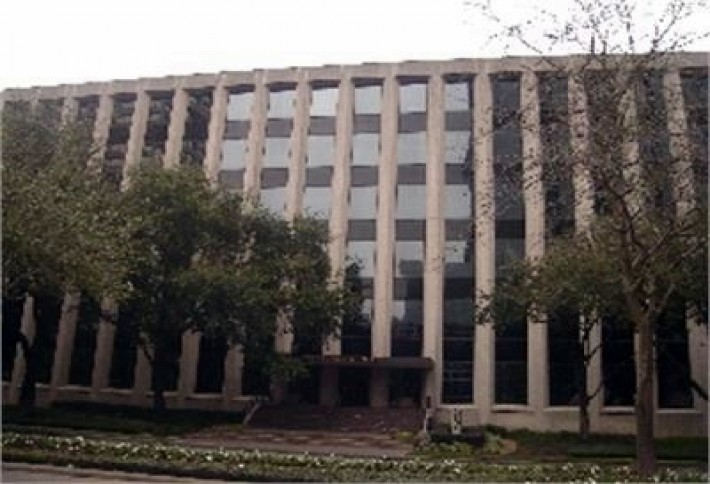 Rymer, Moore, Jackson & Echols extended its 14k SF lease in 2801 Post Oak Blvd. Tanglewood Propertys Dean Wilkins repped the landlord and NAI Houstons Griff Bandy repped the tenant.
***
W-Industries leased a 25k SF office/warehouse at 6602 Petropark from landlord Nickson Industrial. Southwest Realty Advisors Marc Drumwright and Steven OConnor repped both groups.
***
ATI-Allvac leased 25k SF at Wright Road Industrial Park (12010 FM 529). The park is one of two projects developed by United Equities in the past 12 months that features single-tenant crane-ready buildings. NAI Houstons Travis Land repped the landlord and Cresa Houston repped the tenant.
FINANCING
Q10 Kinghorn, Driver, Hough & Cos Gary Hough, Ben Johnson, and Rob Ramsey secured $9.7M in financing for a 316-unit Class-B multifamily property. It was renovated in 08, is 95% occupied, and is in the Spring Branch ISD.
THIS & THAT
Lincoln Property Co was awarded leasing and management of Oak Park Office Center on behalf of landlord Q Oak Park Property. The 173k SF building is at 5850 Rogerdale Rd.