1000 Main became the latest Downtown skyscraper to go green: It received LEED-EBOM Gold cert. (Pop some champagne... as long as you recycle the bottle.)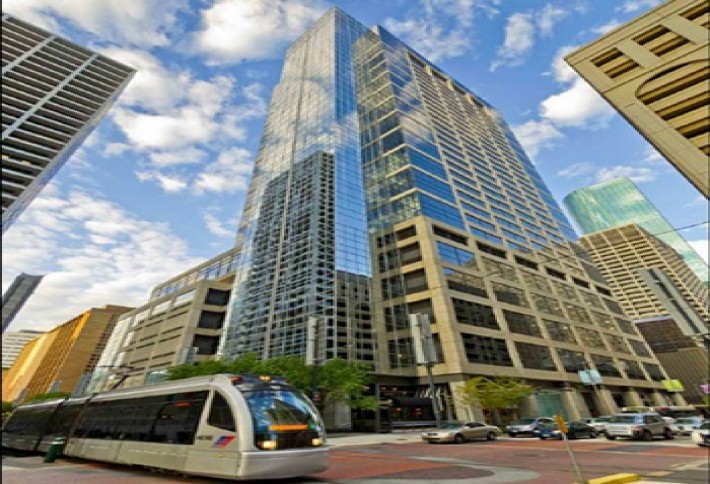 The property totals
837k SF
and occupies a full city block in the CBD. Transwestern VP
Brett Williams
is senior property manager over the building.
Execs
Allison Knight joined Colvill Office Properties as director of leasing, responsible for a 5.6M SF portfolio of Class-A office properties in the Houston area. She has completed 4.3M SF of lease transactions in her nine-year career and was formerly director of leasing with Hines.
***
Alexander Jessett was named CFO of Camden Property Trust. Former CFO Dennis Steen is retiring after 10 years in the position. Alexander has been with Camden since 1999.
***
Cresa announced the winners of its Teddy Trophy, given to its top producers. Six Houston pros made the cut: Rollie Andre, Barrett Gibson, Andr Granello, Steven Heal, Julie King, and Sue Rogers. The trophy is named after two great Teddys in history: Teddy Roosevelt and Boston Red Sox Ted Williams (the last man to have a batting average above .400).
Sales
Texas Equity Ventures purchased a 4.1-acre tract at ORN-Reserve C & E in Oak Ridge North. Re/Maxs Lewis Walker repped the buyer and TNRGs Mike Spears repped the seller, ORN Business Park.
***
14021 Interdrive East LLC purchased a 13k SF industrial building at 14021 Interdrive East. TNRGs Robert McGee repped the buyer and colleague Mike Spears repped seller Zorilla Euginio.
***
An undisclosed buyer purchased Thomas Care Center, a 60k SF medical facility near the Med Center. CRC Real Estates Richard Glass repped the seller and colleague Steve Hazen repped the buyer.
***
An undisclosed buyer purchased a 205k SF Class-A distribution warehouse on 16 acres. CRC Real Estates Richard Glass repped the buyer and CBRE repped the seller. Commercial Resource Capitals Jason Dannatt arranged debt and equity financing for the buyer with a life insurance company.
Leases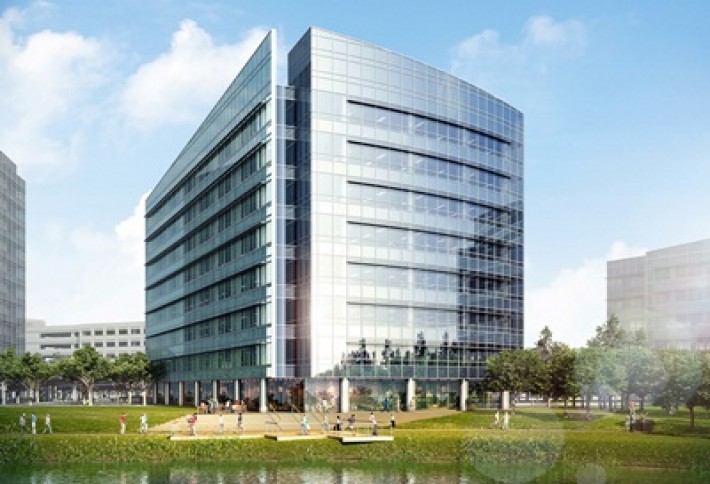 Repsol Services Co leased 48k SF at 8401 New Trails Dr (pictured). Palermo Corporate Real Estate Advisors Damon Palermo repped the firm, which also recently inked 186k SF in Research Forest Lakeside. Besides brokerage, Palermo handles design, engineering, and construction oversight for Repsols expansion in The Woodlands.
***
Mattress1 One leased 47k SF at 10810 West Little York. Cresa Houstons Barrett Gibson and Jason English repped the tenant and Holt Lunsford Commercials Jason Dillee and John Kruse repped landlord Principal Life Insurance Co.
Development
Levey Group purchased 17.5 acres adjacent to Bush Intercontinental Airport along Aldine Westfield Road between Richey and Rankin Road to develop IAH Business Park. The preliminary site plan calls for 200k SF of single-tenant industrial space with sites featuring outside storage and room for building expansion. The project will be shovel-ready this fall.
***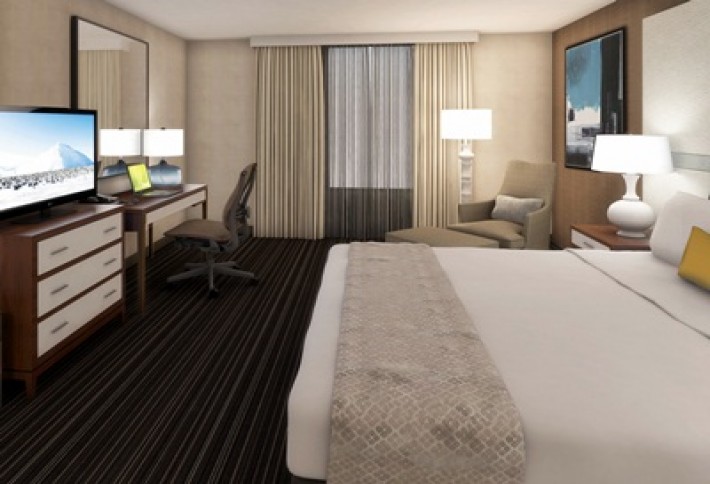 Wyndham Houston West Energy Corridor is undergoing a $10M renovation. Most work so far on the 20-story property has been on the exterior. Construction has begun on the physical plant and kitchen, and guestroom/public space renovation will launch in June. Most of the work will be done by the end of the year. Wyndham Hotel Management Group converted the hotel last August (it was a Crowne Plaza for years). Above, a rendering of a new guestroom.
Financing
Berkadias Austin office closed several loans totaling $37M in financing for four multifamily properties. Andy Hill worked with borrower JAW Equity Management to originate $8.1M and $7M in refinancing for the Lodge Apartments and Waterfall Park in Houston. The 10-year fixed-rate CMBS loans were funded by C-III Commercial Mortgage at a mid-4% interest rate. The Lodge includes 340 units on nearly 12 acres and is 93% occupied. Waterfall Park is 294 units on 10.6 acres and is 91% occupied. He also arranged $6.4M with AHC Cypress Creek for the acquisition of The Preserve at Cypress Creek, formerly known as The Blenheim Apartments. The 10-year fixed-rate loan was arranged through Freddie Mac at 4.09% interest. The property features 156 units and is 91% occupied.
This and That
Snap Kitchen acquired the assets of Tru Meals-Diet Gourmet and plans to convert two 1,400 SF locations to Snap Kitchen by early summer. The company is also adding a 2,900 SF commissary kitchen in the Galleria area and a 900 SF store opening this summer in Bellaire. Snap Kitchen already has three Houston locations.
***
Happy 10thanniversary to Cresa! The organization now spans 58 offices in North America with over $235M in annual revenue and employs over 800 people.