A multi-million dollar renovation is nearly done at the just renamed Westchase Park Plaza at 11490 Westheimer. (New name, positive outlook? This bodes well for Pope Francis.)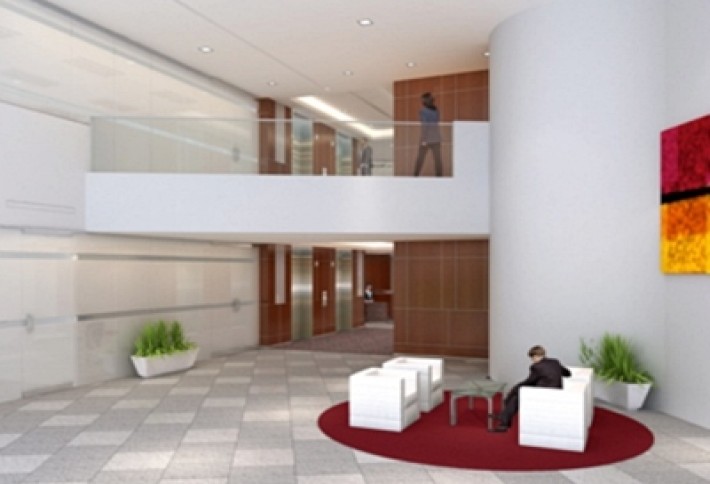 Parmenter Realty Partners owns the 10-story Class-A/B-plus office building, and CBREs Steve Rocher and Kristen Rabel are handling leasing. They tell us the building was full for years and dropped off people's radars, but now it's 68% occupied--theyre marketing two 60k SF blocks for immediate occupancy (a nice find in the crazily tight Westchase submarket, and a great value compared to very expensive Class-A-plus rents). Steve says the building is high-quality but received few capital upgrades over the last decade, so Parmenter acquired it and is handling deferred maintenance to bring it to its former glory. Renovations include a redesigned lobby (pictured), mechanical upgrades, lighting treatments, and a new conference room. It also opened ingress/egress passageways east to west of the site. Construction will wrap up next month.
Sales
Stan Johnson Cos Brian Corriston repped the seller of five investment properties (medical, office, and industrial) totaling $17.5M in Q1 2013. The deals include a 28k SF government property leased to the GSA/Social Security Administration in Houston, which sold for $8M.
***
Harris County Fresh Water Supply District #6 purchased 2.4 acres at 15904 Market St and DeZavalla in Channelview. Cushman & Wakefields Kelley Parker, John Littman, Coe Parker, and Tim Thomas repped seller Richter Family Partnership and Combs Commercials Billy Combs repped the buyer.
***
140 Boggs Rd Ltd purchased 296 acres in Huffman near FM 2100. The property surrounds the renovated Red Wolf Golf Course and will be developed into single-family homes. Cases Scott Davis repped seller Patriot Bank and Arete Real Estate Developments Joe Fogarty repped the buyer.
***
An undisclosed California investor purchased Bayou Village, a 108-unit Class-B multifamily community in Dickinson. Rockwood Real Estate Advisors Jordan Cortez and Michael Anderson repped seller Bayou Dickinson; they say the asset attracted numerous investors thanks to its stable operations and location in a high-growth market along the I-45 Corridor (the community is two miles from Tanger Outlets). It was 96% occupied at TOS and the new owner (which owns another property nearby) will add value through interior renovations.
***
Valu Construction purchased 33k SF of warehouse space at 6914 I-10 E in Baytown. The seller was Arrowhead Mobile Service, and Claire Sinclair Properties Wade Sinclair facilitated.
***
Wrights Well Control Services purchased an 18k SF industrial building at 3303 Cypresswood Dr in Spring. Colliers Walker Barnett repped the buyer and TNRGs Mike Spears and Pat Wolford repped seller Lawrence Romeo.
***
Hou-Tech Manufacturing purchased a 14k SF industrial building at 8709 Meta St. TNRGs Mike Spears and Jon Sellers repped the buyer and seller Ideal Construction Technologies.
People
Streams Matteson Hamilton was promoted to VP of its industrial division. He has been with the firm since 09 and has received two Costar Power Broker awards since.
Leases
T&B Master Logistics leased 39k SF of industrial space at 7502 Mesa Rd. W. Realty & Investment Groups Wan Yi repped the tenant and Boyd Commercials David Munson and Conrad Bernard repped the landlord, Phoenix Investment Co.
***
RigNet expanded 10k SF for a total of 29k SF at Ashford Crossing II (1880 South Dairy Ashford). Moody Rambins Terri Torregrossa repped the landlord, KWI Ashford Westchase Buildings. Avison Youngs Josh LaRocca repped the tenant.
***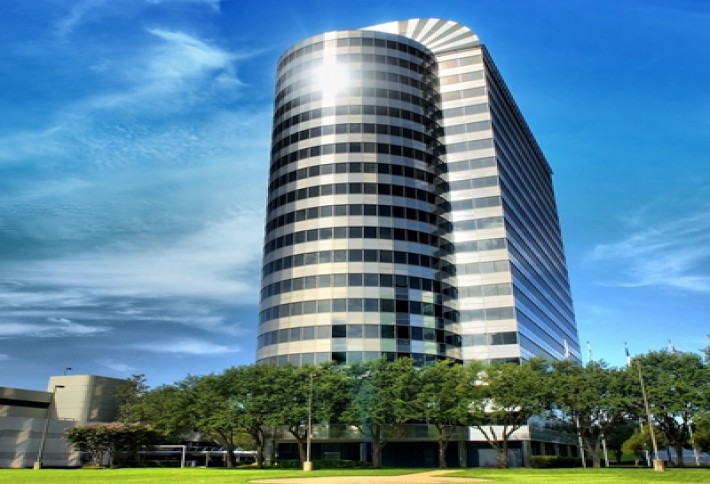 Applied Engineering Solutions expanded by 11k SF in Millennium Tower, a 21-story, 369k SF skyscraper at 10375 Richmond Ave in Westchase. CBREs Steve Rocher and Kristen Rabel repped landlord Millennium Windfall Partners.
***
Open Orbit leased an 11k SF building at 3002 Farrell Rd. TNRGs Jon Sellers and Preston Yaggi repped the tenant and colleagues Mike Spears and Thomas Leger repped the landlord.
Financing
Venture West Fundings Matt Douglas arranged $16M to refinance three apartment buildings totaling 405 units in Arlington, Galveston, and Conroe. The loans were arranged through Berkadia for three single-asset entities. The managing member of the three entities is Steve Grott, a real estate investor based in Colorado, and the communities are managed by Centra Partners. The loans were placed with Freddie Mac as 10-year fixed rate with rates as low as 3.82%.
Development
The former Renaissance Greenway is now DoubleTree by Hilton Houston Greenway Plaza, and it will soon undergo a $15M renovation. The 388-room property was formerly a Renaissance and is owned by Garrison Investment Group and managed by Aimbridge Hospitality. This is Aimbridges fifth transaction with Garrison and the 10th DoubleTree in its portfolio. Its also the fifth DoubleTree by Hilton in the Houston area.
This and That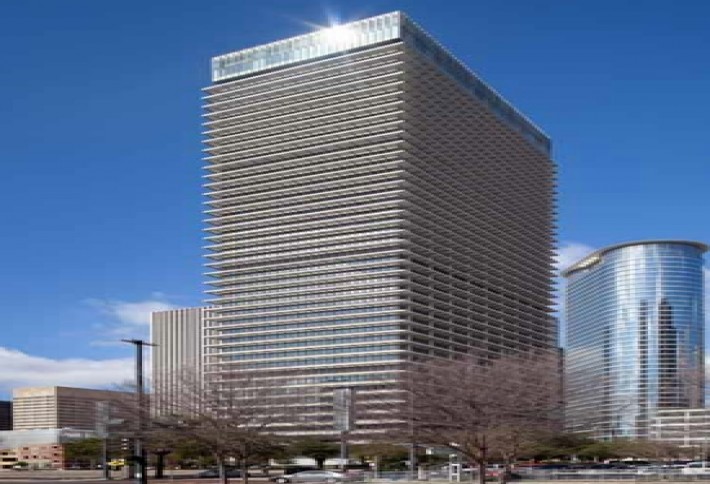 Transwestern was retained by Shorenstein Properties to lease 800 Bell, a 1.2M SF office tower in the CBD. The property includes a 45-story office tower and a seven-story parking garage covering two city blocks. It was built in 1962 as the HQ of Humble Oil, ExxonMobils predecessor. Exxon will vacate the building in 2015 and at that time, Shorenstein will undertake an extensive redevelopment. It will offer one of the largest blocks of contiguous space in over 30 years. Transwesterns Eric Anderson, David Baker, and Paul Wittorf will market the property.
***
3400 Montrose is on the market. The 97k SF, 10-story landmark building was built in 1953 and has a turbulent past. Its sold twice since 2010 and has been vacant since 2011. Cushman & Wakefields Ed Nwokedi is leading the listing, which includes the office building, parking garage, and two single-family homes. He envisions the property being redeveloped into an apartment community or boutique hotel, but says the office sector is also very strong in the area.
***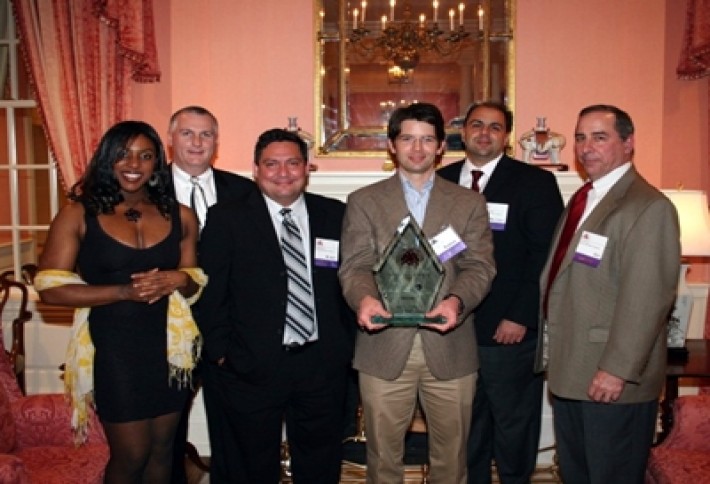 Congrats to Gilbane, which received two awards from the American Subcontractors Association. It was named GC of the Year for the eighth time, and project exec Jim Penland (manager of the GSA Mickey Leland Federal Building renovation) was named project manager of the year.