News
Survey Says: More Preservation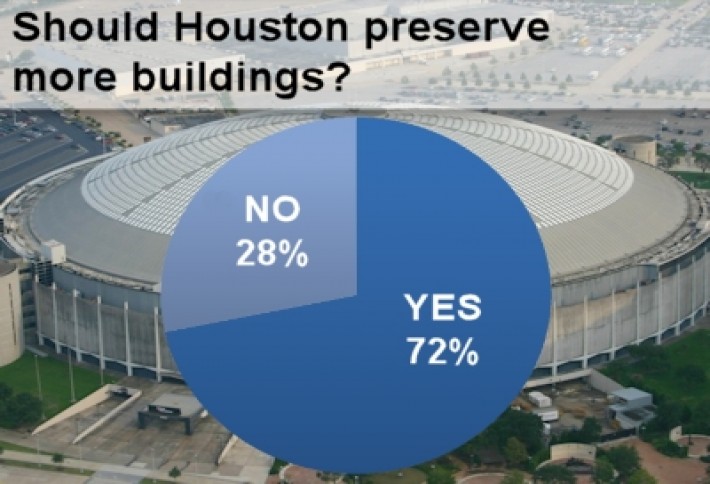 We asked you if Houston should focus more on preserving our historic buildings. When it comes to theAstrodomemany of you specifically called for it to be saved, and many of you called for the exact opposite. Most of you believe we should keep more of our old buildings, but we got some interesting and compelling responses from both sides.
Houston is not an "old" city; let's make it a cutting edge city, ie, let's be different (and better) from all the rest.
We have lost much of Houston's character because we have demolished or covered up (e.g. Sears on Main Street) so many of our old buildings.Think how much nicer Market Square would be if all the old buildings on the south and west sides hadn't been torn down.
Bureaucracies develop around these kinds of things and we end preserving junk. There are really very few classics worth saving. People will recognize them.
Yes... but only if they can be restored to a minimum LEED Silver state vs. the cost to demo and build new.
Private property is exactly that--it belongs to its owners alone. Forcing someone to limit their usage of their private property is an act of eminent domain, which should require the government to compensate affected owners for the reduction in value in effect taken from them.
Always remember... if the world didn't suck, we'd fall off. Send news to Catie Dixon, catie@bisnow.com.