News
Inner Loop Spec Office Breaks Ground
RedstoneandHansen Partnersare teaming up to build a new spec office project in the Inner Loop.Campanile South isan 82k SF boutique office building.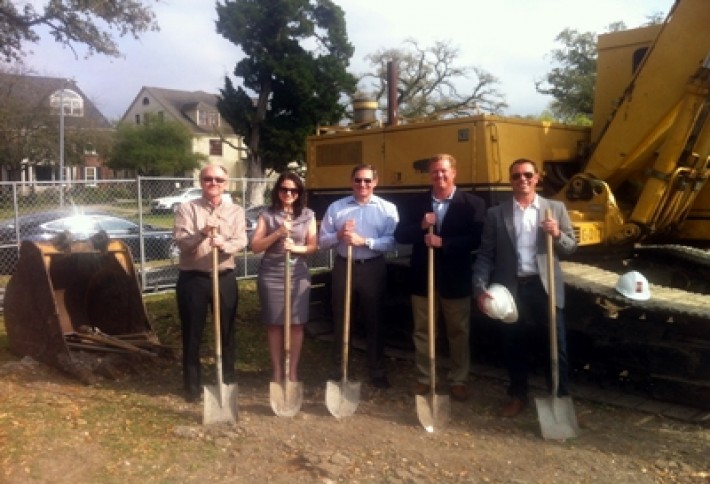 Apologies to our queasy readers who can't stand to see a backhoe bucket decapitated. Redstones Kellie Jenks, Hansens Ryan Haley and John Andell, and Redstones Steve Lerner and Mark Copeland show off the site at the corner of Richmond and Yoakum. (And photobombing is Steve's new Tesla. He loves the electric car so much that Kellie and Mark ordered their own.) Kellie tells us besides being a rare spec project inside the Loop, this is also the third development Redstones done using significant outside equity-- BBVA Compass Plaza was the first. Kellie says one challenge was combining parcels in an older neighborhood.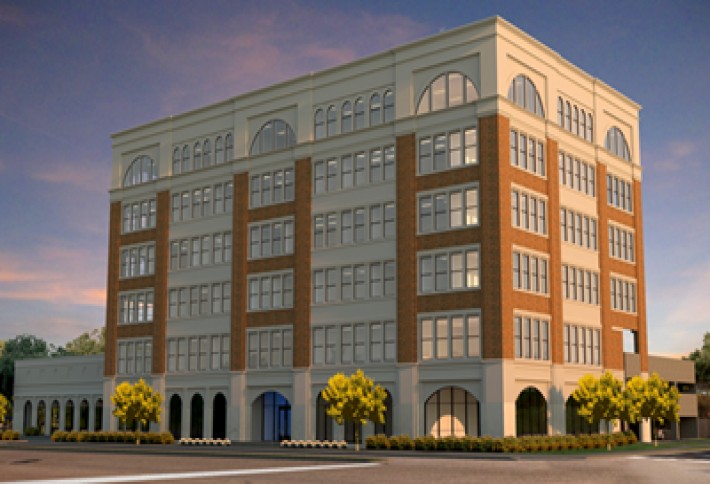 The six-story tower will cater to smaller tenants and be part of Hansens Campanile complex, which consists of six buildings totaling 220k SF and has been 95% full for years. Philip Ewald Architecture designed the building and Manhattan Construction is the GC. The property will deliver in Q1 14.