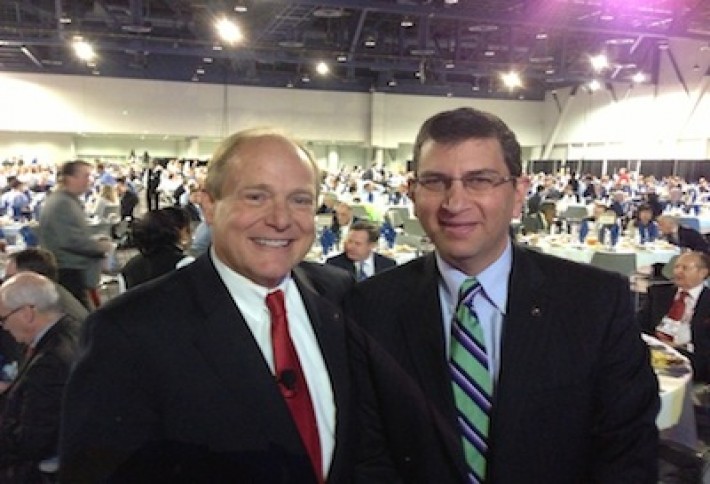 A reminder that Bisnowis in Las Vegas this week, offering up live updates from ICSC RECon.With 1,500 atyesterday'sseated luncheon as the backdrop, we snapped ICSC presidentMichael Kerchevaland outgoing chairmanBrad Hutensky(CEO of Hutensky Capital Partners of Hartford, Conn., a fund that invests in underperforming retail through loans, purchases, and JVs). Check out this Friday's National issue for our chat with new ICSC chairmanDavid LaRue,CEO of Forest City Enterprises.
The Great Recession had less effect on retail store growth than youd expect. Instead, Fort Worth-based Buxton CEO Tom Buxton says retailers learned their lessons--and those municipalities with favorable tax and business climates will see new store growth. If youre a retailer, youre not going to a place where you have inventory tax. Is it because the economy is bad or is it because the government is bad? Tom asks. Where its easy to do business, youre seeing cities do great.
We ran into the Cousins crew: Based in Atlanta, they've developed 20M SF of retail, including the "Avenue" lifestyle centers throughout the Southeast. In Texas, it focuses on the office sector; you may recall it purchased 1.3M SF Post Oak Central recently.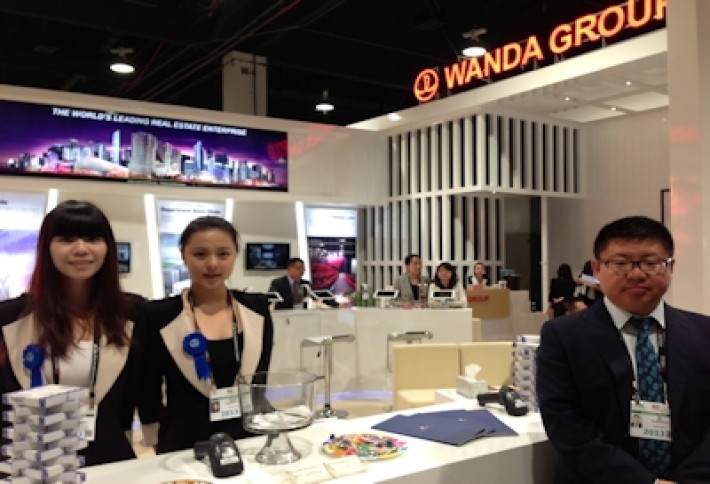 The Wanda Group is China's largest developer and owner of CRE, established in '88 and based in Beijing. It owns 55 five-star hotels and last year acquired the AMC movie theater chain.
What's your dream vacation? We're still dying to get to Scotland. Tell Catie Dixon, catie@bisnow.com.