News
Downtown Residential High-Rise Gears Up
Simpson Housing, Novare Group, Batson-Cook Development, and Pete Dienna are ready to go on SkyHouse Houston(no relation to SkyMall), a 336-unit multifamily tower in the CBD. At $70M, it'll be the first project to take advantage of the City's Downtown residential tax abatement incentive, and the first Downtown high-rise on the light rail.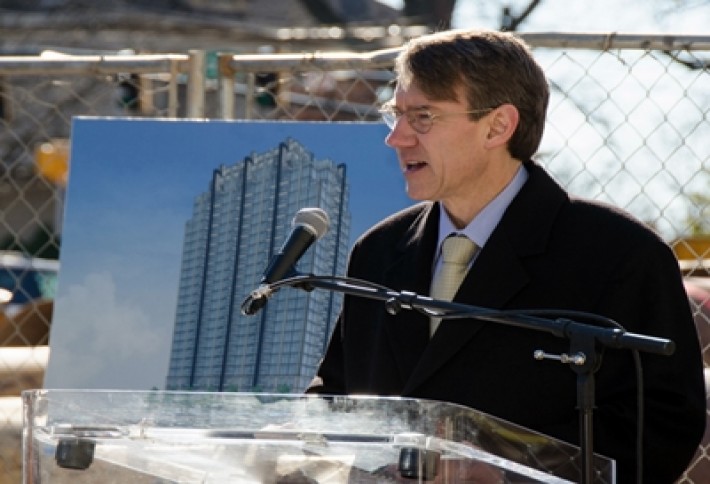 This is the fifth SkyHouse project nationwide; here's Novare Group prez Jim Borders at the groundbreaking of SkyHouse Atlanta last month. Pete tells us construction on SkyHouse Houston will launch in about 10 days and will wrap up in March or April 2014 (depending on whether the groundhog sees his shadow, we presume). The 24-story luxury property will be built on a full city block at 1625 Main and be geared to the 25 to 34-year-old set. Pete says it'll feature smaller units (790 SF) than Downtown's existing residential high-rise, One Park Place, which'll make it more affordable. Simpson Housing SVP Scott Henley says the TIRZ abatement--$15k per unit--was a significant factor in underwriting.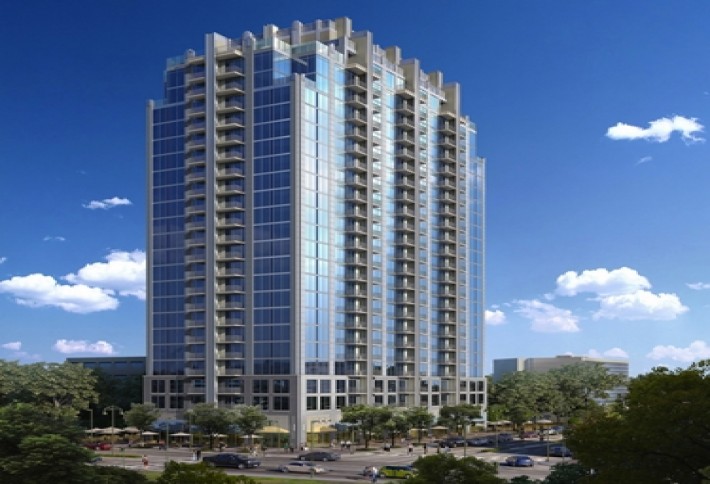 The project is designed by Smallwood Reynolds, Stewart, Stewart. It'll be Energy Star rated and feature the brand's eponymous Sky House on the top floor including a club room, fitness center, pool, and grilling area. (The Jetsons aren't the only ones with a sky house.) CBRE's Robert LaChappelle, Jonathan Rice, and Paul Berry arranged financing through JP Morgan. Simpson Houston, NGI Investments, and Baston-Cook are providing equity, and Cushman & Wakefield's Dave Cook and Jeff Peden brokered the land sale.