News
290 the Next Hot Corridor?
After years of uncertainty, the expansion of 290 is under way. It could be a game changer (as you may have noticed I-10 is doing pretty well since its expansion), so Bisnow hosted The Future of Hwy 290/North Loop West to hone in on the submarket.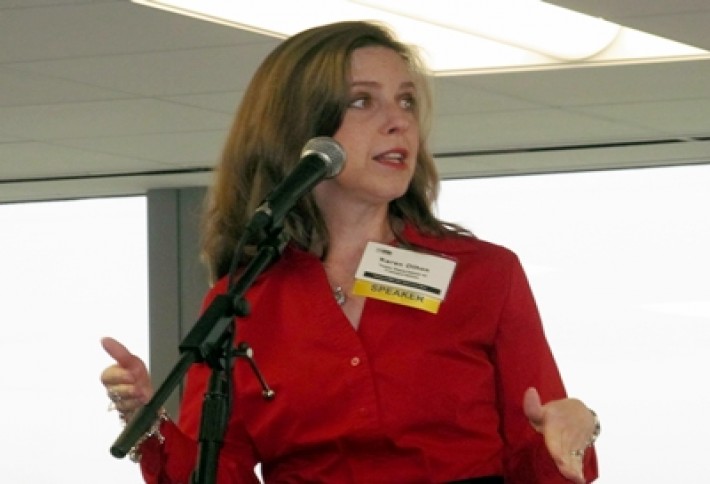 TxDOTs Karen Othon and HNTB senior public involvement rep Mike Zientek spelled out the improvements. Projects K ($125M work on the 610/290 interchange) and J (connecting 290 directly to I-10) are under construction, and Project G (improving the 290/Beltway 8 interchange) will begin in a few weeks. The focus of these early phases is to separate traffic and keep drivers off 610 if they dont need to be there. By the end of this year, the whole stretch from 610 to 99 will be under construction and the entire $1.8B project will open by 2017.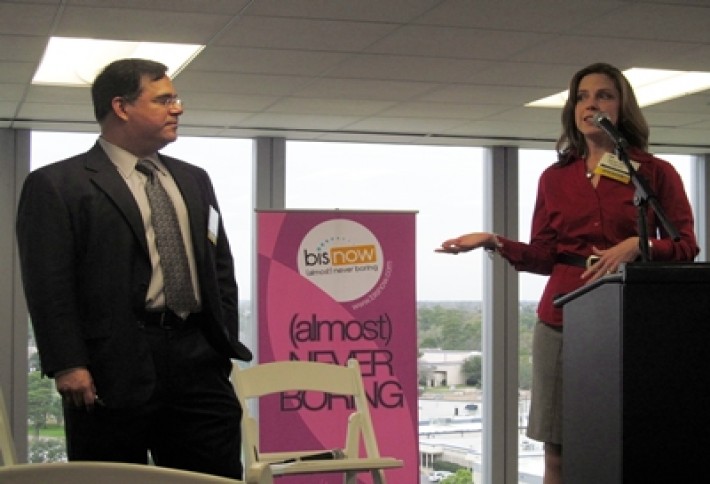 These improvements are part of a larger unfunded $4.6B plan that would include Hempstead Tollway and high speed rail. Mike says the latter "has to happen because you can only put down so much concrete." The Gulf Coast Rail District is looking at using existing UP rail for commuter trains; that track could connect to Austin.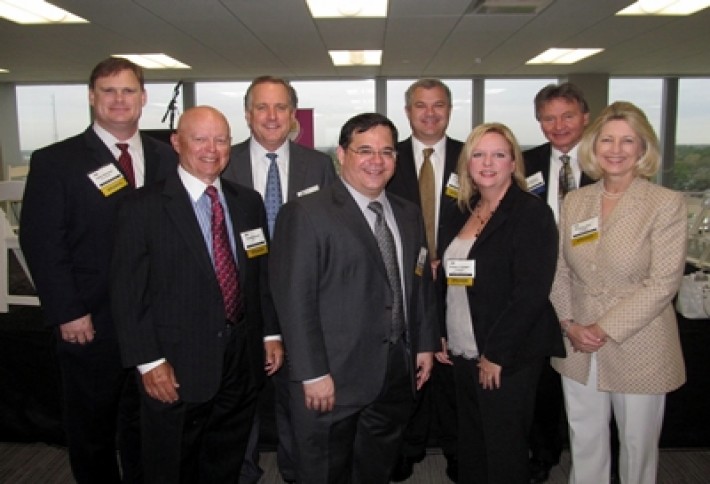 What will be the impact on the corridor? We assembled the experts: (back row) moderator Bury + Partners SVP Jason Atkinson, Colvill Office Properties prez Chip Colvill, Boxer Property prez Andrew Segal, Parmenter Realty managing principal Steve Bronner, (front row) DTZ SVP Tom McKenzie, HNTB senior public involvement rep Mike Zientek, Barron & Adler managing attorney Kimberli Deagen Loessin, and Transwestern SVP Michele Ellis-Felder. Chip says Uptown tenants are starting to look at the North Loop W, and he thinks the area may end up being viewed as an expansion of the Galleria.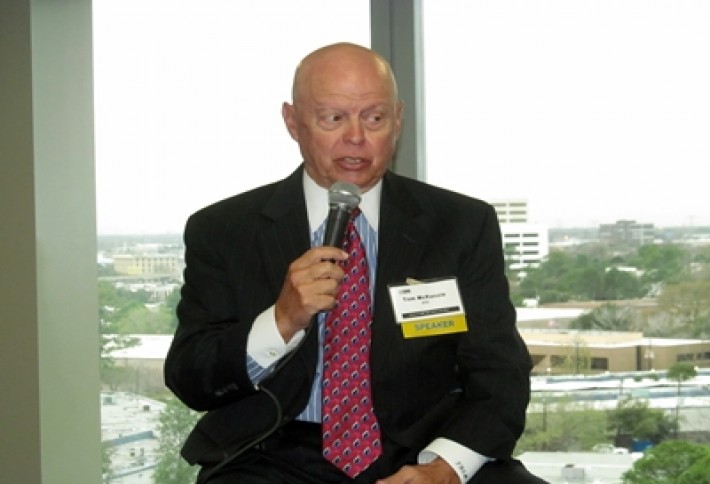 Tom brought Sterling Bank (now Comerica) to Brookhollow, lured by the location. Its employees live all over the Houston area and this served them all. Plus, the submarket had big blocks of vacancy to fill and Sterling was confident there'd be room for expansion. Steve says every tenant in Brookhollow named mobility/location as its reason for officing there. It's equidistant from the airports and mere minutes from both Downtown and the Galleria. (Jason can back this: Bury + Partners offices along 290 and says it's conveniently between where its employees live and clients work.)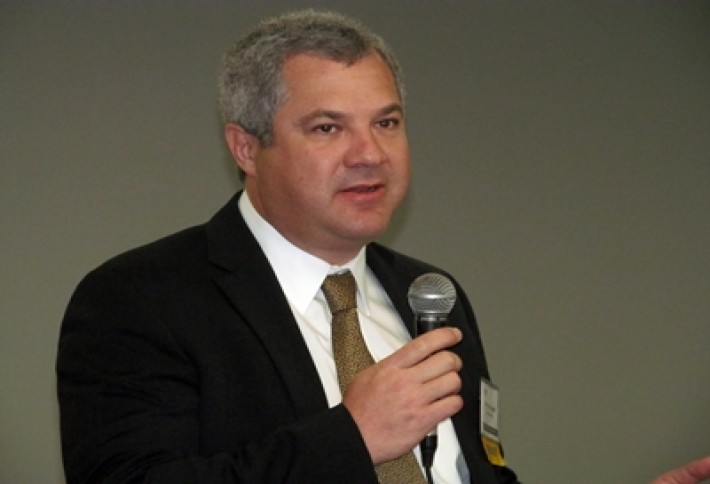 But Andrew isn't really buying it. He says mobility is great, but it's important that rents are well below nearby submarkets. (His cheeky motto: 290 is half of 610.) He says smaller tenants are the most active in the 290 corridor, and they're usually more price-conscious than location-sensitive. In particular, young employees care about entertainment (and will deal with traffic for a hot area), so the corridor needs to focus on being an exciting place to live/work. Andrew says all the Pappa's restaurants along 290 are great, but he'd like to see something unique.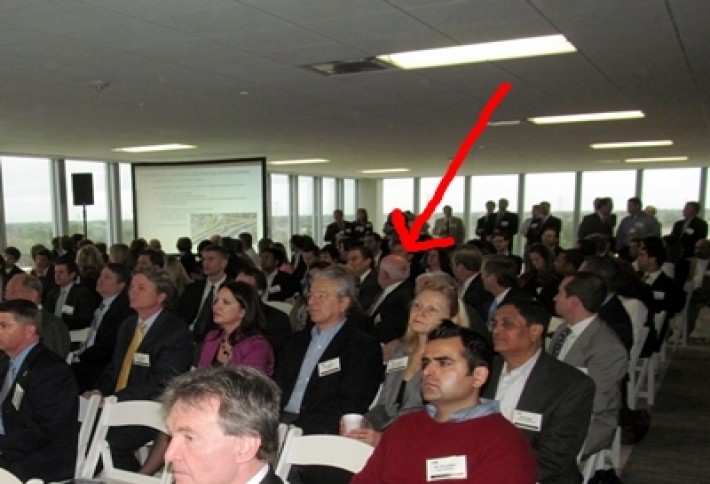 Parmenter graciously hosted us, our 275 guests, and one person intent on not having their picture taken. The venue:Brookhollow Central, which just (as in 4am Wednesday morning) wrapped up an $11M renovation. It got a total overhaul and Steve says it's basically a brand new Class-A building. He jokes the 200k SF property is "unencumbered by leases" and ready for users.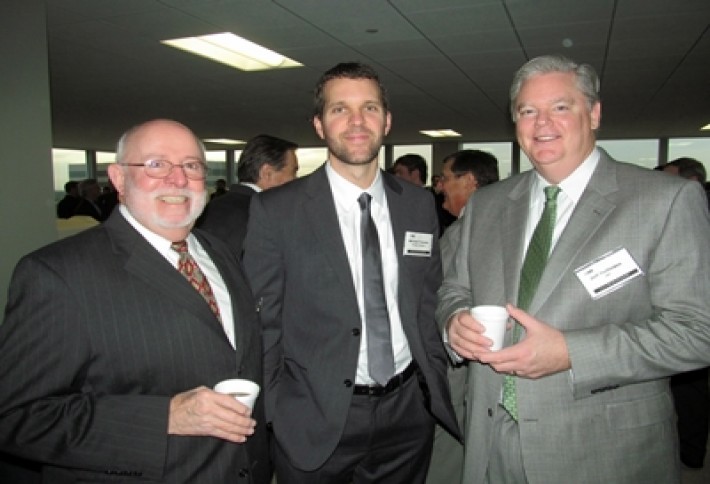 Out in the crowd, we ran into Montgomery Advisory's Steve Montgomery, Parkway's Mike Fransen, and HFF's Jeff Hollinden. Parkway acquired Phoenix Tower at the end of the year and just brought on Cassidy Turley to handle leasing. Mike says momentum is picking up there and hes been doing a lot of tours. Steve's been enjoying a different scene, spending extra time at his farm recently.We'll have plenty more coverage of our event next week.