News
Denver's Huge Hotel Room Pipeline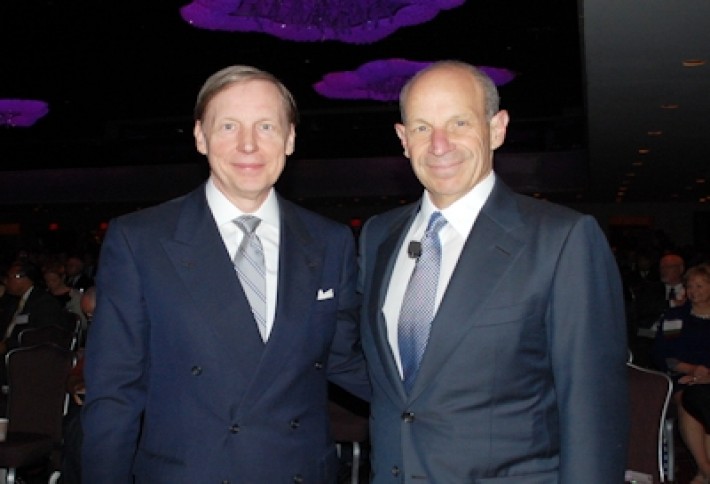 Bisnow is on the ground at the 35th annual NYU hospitality conference in Manhattan, where we found NYU Preston Robert Tisch Center divisional dean Bjorn Hanson and Loews Hotels chairman Jonathan Tisch (whose father is the namesake for the school's hospitality, tourism, and sports management school department). In front of a crowd of 1,800,Jonathan namedcritical itemsforindustry focus: competing forinternationaltravelers; delivering a great, seamless travel experience, from visas to going through customs;and creatingpublic policiesthat support travel.
[caption id="attachment_79637" align="alignnone" ]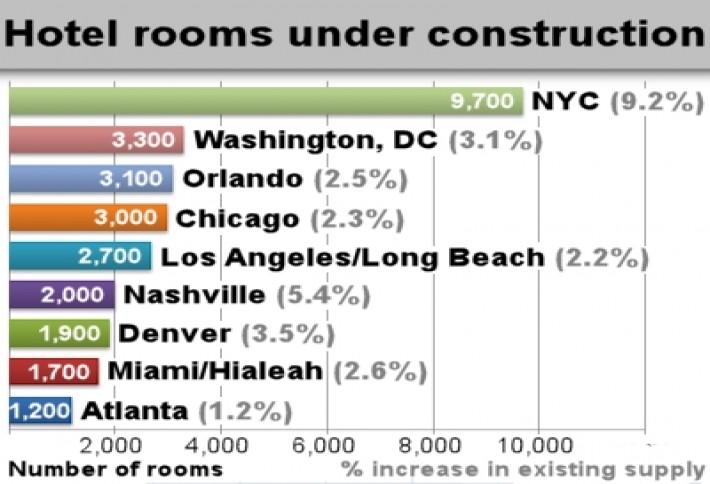 Source: STR Global[/caption]
We topped Miami, proof this chart probably didn't have a swimsuit competition.Supply and demand are both at historic levels, says STR Global chairman Randy Smith.Monthly room supply clocked in at nearly 148 million rooms in April, a 600,000-room jump in only 10 years. Room demand is also on a tear at 92 million room nights a month, a new record, he says.Denver's adding some 1,900 rooms to the market, including the 500-room Westin coming to the Denver International Airport in 2016 and the 230-room Marriott Renaissance at the Colorado National Bank building. Check out today's Hotel Sheet for more coverage from the event.
Who's got the coolest offices in Denver? Send us pics and descriptions for our Cool Cribs feature to Jarred@Bisnow.com.