News
The Deal Sheet; Behind the Deal
Preston Hollow isground zero for retailers catering to high-income households, so when Regency Centers missed out on its chance to nab Preston Royal Village last year, the REIT set its sites on Trademark Propertys Preston Oaks Shopping Center, says Regency acquisitions and dispositions VP Stuart Brackenridge.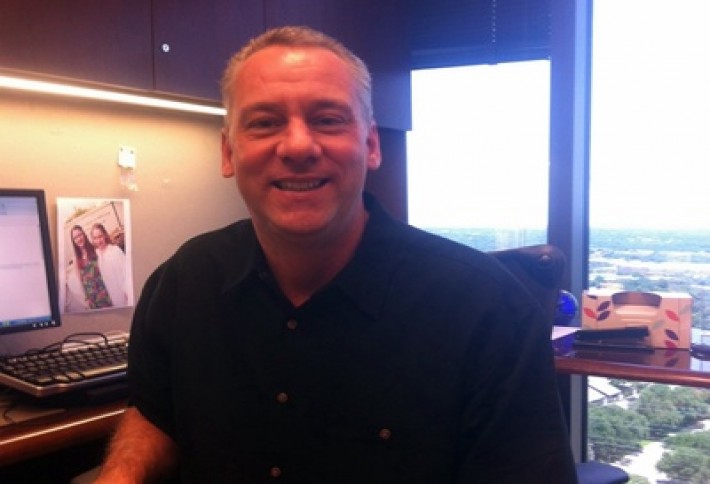 Stuart tells us the Preston/Royal intersection has been on Regencys radar for a while. Regency already owns the Tom Thumb-anchored shopping center at Preston and Forest and approached Trademarks Terry Montesi about buying the 103k SF center off-market. Thats how they approachmost deals in this market, Stuart says. We cant wait for them to come to the market. Weve got to identify the markets and go in, he says. The deal, whose sales price wasnt disclosed, was brokered by David Disney.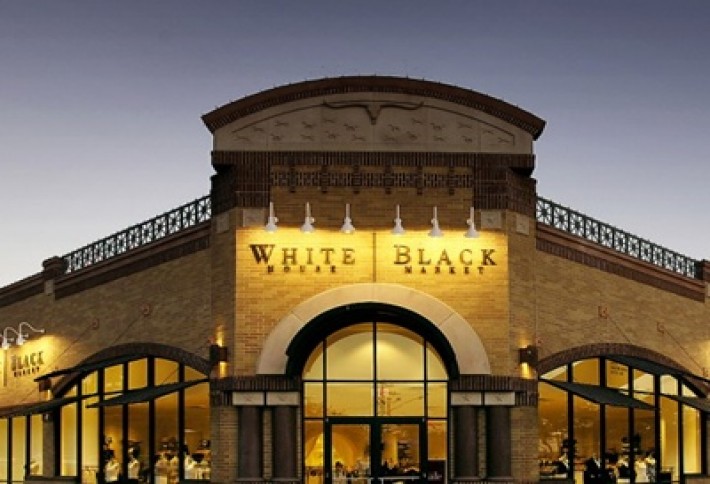 Anchored by a 30k SF H-E-B Central Market, the shopping center is 95% occupied with stores like Gap, Pier 1, and White House Black Market.Stuart says there are three vacant spaces, which should be leased soon. This will be a long-term hold. There are other properties on Regencys radar, so Stuart says hell be checking in on them from time to time. Well be there when its time to strike, he says. Regency now owns 12 shopping centers in DFW.
EXECUTIVE MOVES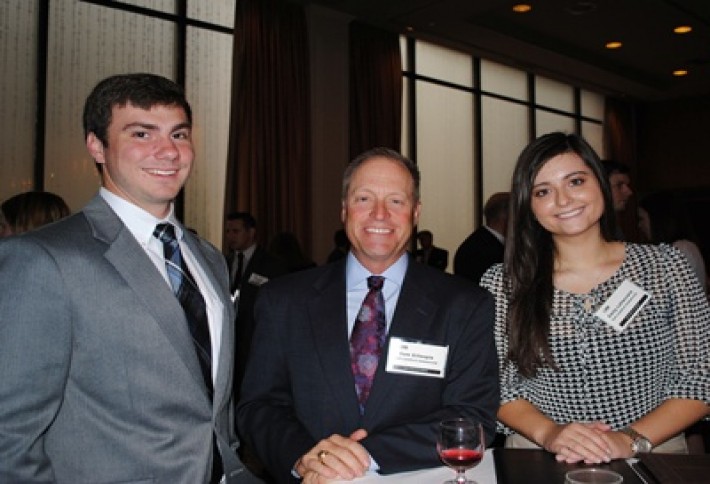 We ran into Holt Lunsford Commercials two newest hires at the Bisnow Dallas State of the Marketlast week. COO Sam Gillespie (center) tells us that A&M grad Cullen Donohue and Baylor grad Emily LaVaccare (Sic em, Bears!) had their first day just a week ago. Also, partner Jim Brice took on additional leadership responsibility as partner in charge of the entire Texas industrial leasing and marketing platform.
***
Matthew Smith has joined ML Realty Partners as director, overseeing the leasing and acquisition efforts for the DFW market.
***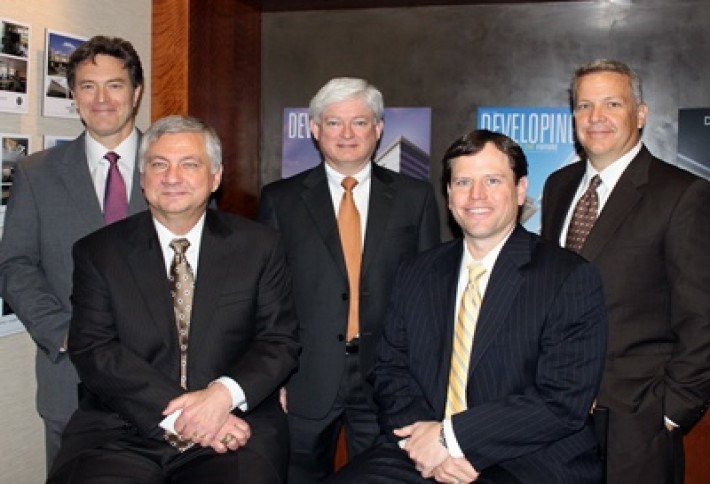 KDChired five senior level executives to accommodate current and future development projects, including the 186-acre mixed-use development in Richardson. Bret Creel and Jeff Innmon are VPs of design and construction, and Stewart Slack and Michael Alost are VPs of development. Rick Sweat is a senior project accountant.
***
MYCON General Contractors promoted Damon Norman to director of operations. He has been with the firm for six years. Justin Jeffus was promoted to director of retail services; he has eight years of service there.
SALES
Cinemark Holdings closed on 10 acres to build a new 14-screen, all-digital movie theatre in Roanoke with a Spring 2015 opening at Hwy 170 and Hwy 114. When completed Cinemark will have 21 theatres serving the DFW area. Venture Commercial Land Divisions Ken Reimer, David Davidson Jr., and Edward Bogel represented the landlord, Roanoke Gateway in the 10-acre land sale. Venture is also assisting the developer with the marketing of pad sites. GRACO Real Estate Developments Jay Jostrand represented Cinemark.
***
Velocis purchased 3131 McKinney Ave. The almost 146k SF Class-A office space is the funds ninth portfolio purchase, bringing the total assets under management to more than $240M.
LEASES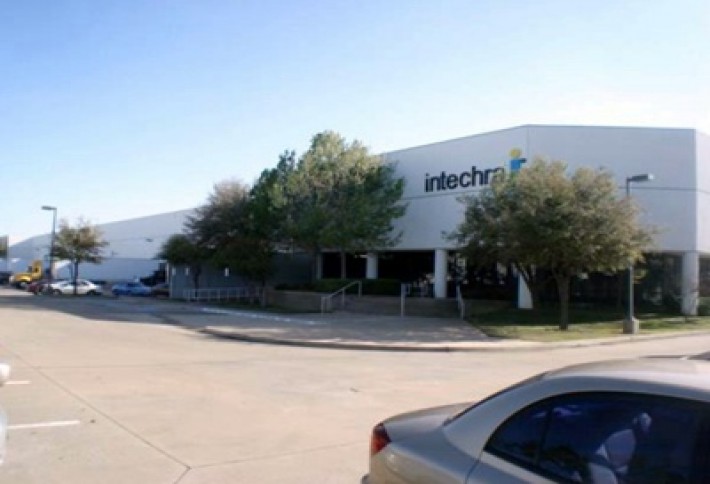 Michigan-based Duro-Last opened an 89k SF distribution center in Carrollton to serve the Central US, selecting North Texas over competing industrial markets statewide. Frankford Distribution Center I at 2940 Eisenhower St in Carrollton is owned by Duke Realty and was repped in-house by Matt Hyman. In another deal, Joe and Brock repped Johnson Bros Bakery Supply in a 40k SF warehouse lease in Crosby 35 Business Park at 1225 E Crosby Rd in Carrollton. Holt Lunsfords Josh Barnes and J. Scott Moore represented the landlord, CH Realty V/Lonestar.
OPENING
Forest Park Medical Center at Southlakecut its ribbonlast week at 421 E SH 114.This medical center has 12 operating rooms as well as the new da Vinci SI surgical Sytem. It opens to the public on Monday.
NEW CONSTRUCTION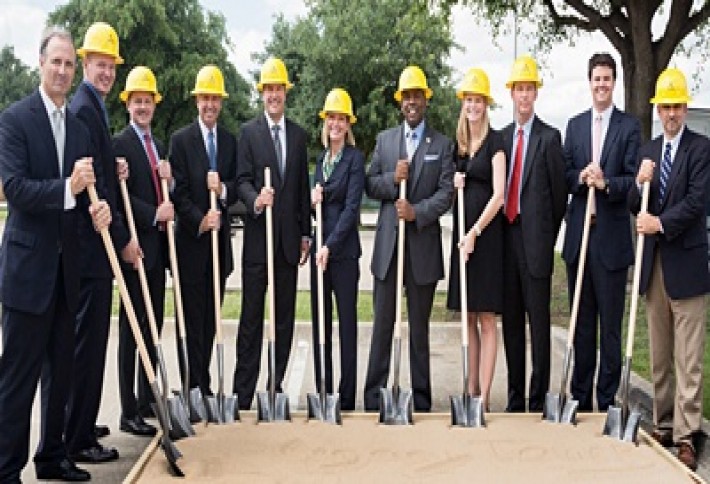 Trammell Crow Co, along with JV partner, Principal Real Estate Investors, broke ground with the demolition of the former Stacy Furniture HQ building at the southeast corner of the Dallas North Tollway and Legacy Drive for the construction of Legacy Towers, a two-phase office building project. Phase I will feature a 13-story, 342k SF Class-AA office tower and six-level parking structure connected by an air-conditioned walkway. The building will be available for occupancy Q3 14. Pictured: TCCs senior managing director Denton Walker on the far left, and principal Jeff DeBruin and central operations prez Adam Saphier both mixed in. The project will seek LEED Gold. Wells Fargo is the project lender and HKS is the architect. CBRE's SVPDennis Barnes, first VPCeleste Fowden, and associate Hunter Leeare on marketing and leasing.
Lets go, Spurs. Represent. tonie@bisnow.com