The DFW development market is hot, as is statewide,which gets us fired up for our Future of North Texas event tomorrow morning at the Dallas Marriott City Center. (Theres still time to save a seat by registeringhere.)We chatted with KDC EVP John Brownlee, who's speaking, to get a sneak preview.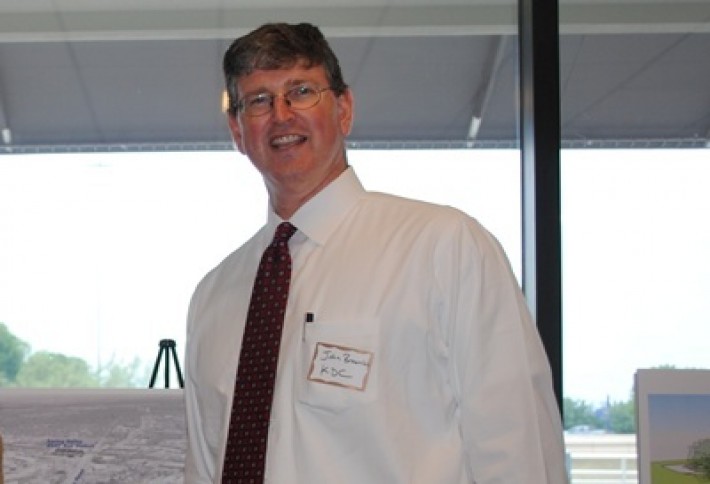 On the office side, John tells us significant job growth and limited supply of existing large blocksare driving companies to consider build-to-suits. (Similarly, our large gut block is making us consider custom-built suits... from Men's Wearhouse.) While cost is always an important factor, KDC finds that companies are often more focused on being in the right product and location to attract and retain the best work force. (Of course, you'll need amenities.)He tells us KDCs recent acquisition of the 186-acre site at Central and SH 190-- with two freeways and a DART station--is an ideal location for a dense TOD with office, multifamily, and retail.
SALES
Goodson Acura of Dallas bought a new 12k SF corporate office at 2710 Oak Lawn Ave.Solender/Halls Eliza Solender repped the seller, Support Community. JLLs Doug Carignan and Russell Cosby repped the tenant. In May 2000, Solender/Hall assisted Cancer Support Community in purchasing the building.
EXECUTIVE MOVES
Boxer Property promoted Mark Dowdle to senior broker, based in the Dallas regional corporate office. Mark will assume additional responsibilities in working with the leasing team to source large lease deals for the local portfolio.

***
Speed Fab-Crete
appointed
Randy Landers
as its
director of business development
. Prior to joining Speed Fab-Crete, he served as the portfolio manager/architect of the
U.S. Immigration and Customs Enforcement
.
THIS & THAT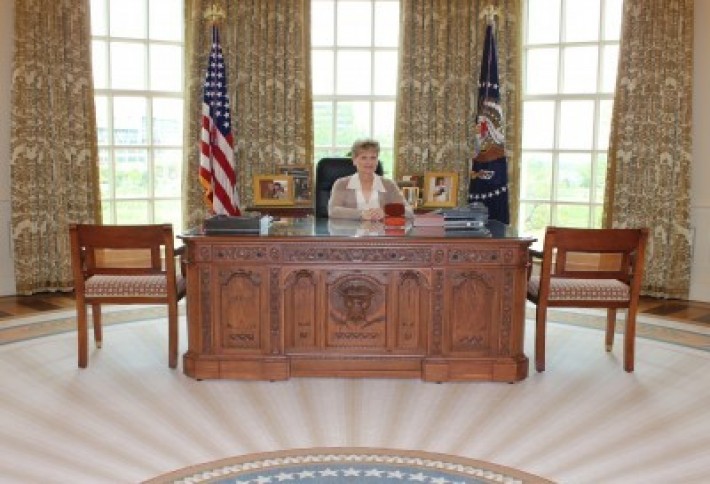 Genslers Dallas office designed the furniture, fixtures, and finishes throughout the George Bush Presidential Center, including the George W. Bush Foundation Offices, National Archives and Records Administration, the auditorium, and the restaurant. Part of the assignment included replicating the Bush-era Oval Office exactly down to the rugs, furniture, floral arrangements and decorative objects (thats regional managing director Judy Pesek issuing an executive order). Gensler also oversaw the installation of the Bush Situation Room.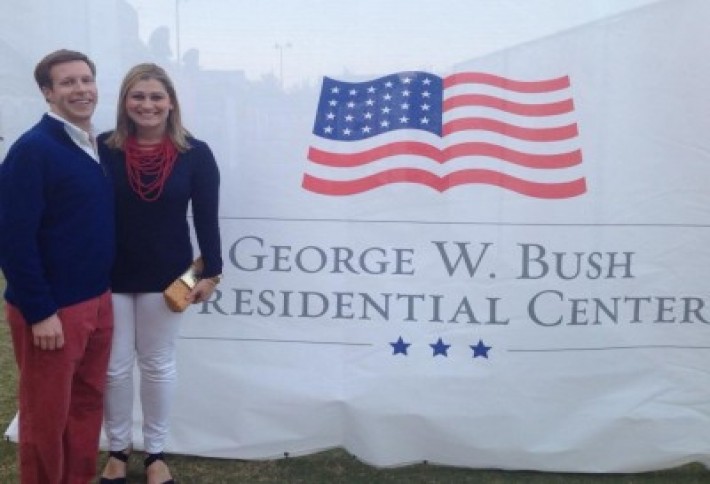 Bank of Texas Mattson Uihlein and SRS senior marketing coordinator Caroline Hurley (both 10 SMU grads) enjoyed the SMU/Bush Library block party last week. Caroline was very impressed with the fireworks show. And, of course, the duo is dressed in SMU (or you could say USA) colors.
NEW BUSINESS
Legacy ER & Urgent Care, at 1310 West Exchange Pkwy in Allen, recently broke ground on a new freestanding ER and urgent care facility. The facility will have an on-site lab and radiology suite, andthe design took root from Legacy ER & Urgent Cares original center in Frisco. UEB and 5G are the integrated design and construction team. The new center will open in the fall.
LEASES
Bradford Commercial brokered several deals including:



ITW Food Equipment Group renewed 25k SF in Railhead Business Station at 800 Railhead Blvd in Fort Worth.Nick Talley and Karen Simon repped the landlord, Sun Life AssuranceCo. CBREs Bob Scully repped the tenant.


Encore Floral leased a 23k SF at 1097 Ave R from ProLogis IV. Brian Pafford repped he tenant, while ProLogis Jon Sorg repped the landlord.


Fleetgistics leased 21k SF in Cornerstone Crossing at 9761 Clifford Dr in Dallas from H20 Warehouse.Stephen Scott repped the tenant, while Pillar Commercials Matt Waldon repped the landlord.


***
CBRE arranged multiple deals including:


CSL Plasma inked a 23k SF lease at 5015 Catron in Dallas from Eastpoint Business Center. UGL Equis Stuart Smith repped the tenant. CBREs John Hendricks repped the landlord.


Cox Smith Matthews signed a 31k SF lease at 1201 Elm St in Dallas from Binyan Realty. CBREs Clay Gilbert, Dennis Barnes, and Shannon Brown worked the deal.


Gemmy Industries Corp leased 82k SF at 117 Wrangler Dr in Coppell from Buckhead-Coppell Industrial. NAI Robert Lynns Mark Miller repped the tenant. CBREs AdamHammack and Steve Trese repped the landlord.


***
The Pallet Depot
signed a
26k SF
lease at 2503 & 2505 Dalworth in Grand Prairie. Colliers Internationals
Phil Rosenfeld
and
Matt
Thompson
repped the landlord.
DFW reporter Tonie Auer is a proud momma. Her daughter, Sarah, finished 12thin the TAAF Level 3 state gymnastics meet at TWU on Friday. Sarahs team, Denton Gymnastics Academy, won first. Got a brag? Tell tonie@bisnow.com.