SALES
Calif.-based Xebec Realty Partners and CT Realty Investors acquired a 530-acre tract in the South Dallas Intermodal Hub (east of I-45 and half a mile from the gate of the Union Pacific Dallas Intermodal Terminal). They plan tobuild almost 9M SF of big box distribution and e-commerce logistics buildings, ranging from 500k SF to 1.5M SF each, as well as spec and built-to-suit Class-A logistics buildings. The venture is repped by CBREs David Anderson. CBRE will handle leasing, sales, and other support services.

***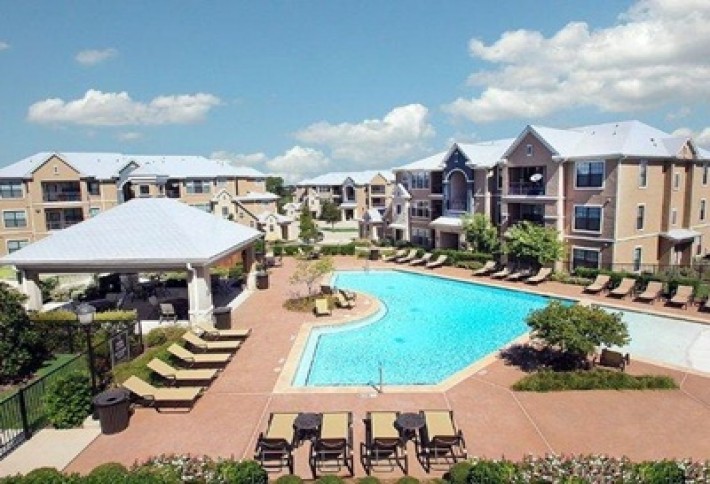 Tight-lipped on the buyer and the price, ARAs
Brian O'Boyle S r
,
Brian O'Boyle Jr
, and
Brian Murphy
repped the seller of the
208-unit Broadstone Stonebriar
. The Class-A multifamily project was built in 2010 and was
92%
occupied at sale time.
***
Transwesterns
Todd Hawpe
negotiated two sales:
D&M Custom Homes
purchase of
62k SF
of land at 2873 Tinsley in Fort Worth and
Cooperstown Cages'
purchase of
95k SF
of land at Business Hwy 287 and Tinsley Lane in Tarrant County.
***
JM Miller Properties
purchased almost
16k SF
at 600 E Centre Park Blvd in DeSoto. Transwesterns
Nathan Rylander
repped the purchaser.
***
Carter Validus MissionCriticalREIT
acquired a
61k SF hospital
property in Grapevine for
$23M
. The property is
100% leased
to Ethicus Hospital-Grapevine, pursuant to a long-term, triple net lease.
***
McRoberts & Co's
David Tarrant
and
Andrew McRoberts
repped the land owner in the sale of a
24-acre tract
in Fairview to Davis Development, which plans to build a
268-unit,
Class-A apartment community on the site. This will be the second community in Fairview by Davis Development.
ON THE MARKET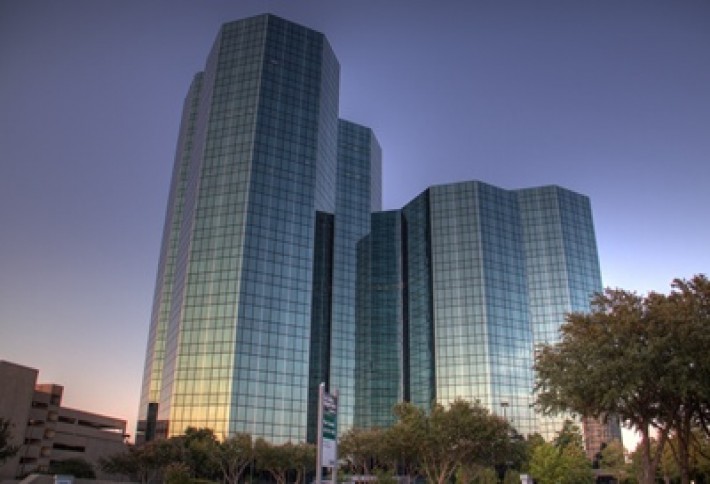 TheCBRE Strategic Partners U.S. fund putMetroplex office towers, totaling 1.4M SF, on the market:The Urban Towers,The Point at Las Colinas, and Interchange Office Center. The local buildings are part of a portfolio of five properties, including one in Chicago and one in Atlanta.The portfolio is debt-free, a CBRE spokesperson tells us, which should allow an investor to take advantage of the low interest rate environment. Just a few weeks ago, another CBRE fund put Preston CommonsandSterling Plaza on the market, too.
LEASES
Transwestern worked several leases:



JCM Holdings leased almost 28k SF at 151 Regal Row in Dallas.Clint Riley, Greg Cannon, and Tim Veler repped the landlord.


Morgan Development and Supply leased 60k SF at 3715 Avenue E in Arlington. Jim Hazard and Brad Struck repped the tenant.


Advantage Aviation Technologies II leased 60k SF at Stemmons Industrial Center 12 in Dallas. Greg and Tim repped the landlord. Clint and Jeff Givens repped the tenant.


Masterguard leased 16k SF at 825 Sandy Lake Rd in Coppell. John Fulton and Brett Owens repped the landlord.


***
Stream Realty worked multiple deals, including:


Wasserstrom signed a new 87k SF lease at 2801 S Shiloh in Garland.Jackson & Cookseys Mike Quick repped the tenant. Seth Koschak and Ryan Wolcott repped the landlord, DRA Advisors.


ZS Pharma signed a 26k SF lease at 508 Wrangler in Coppell.Blake Kendrick and Jeremy Kelly repped the landlord, PacTrust.


Lets Talk at The Hills renewed its 14k SF lease at 6341 Grapevine Hwy in North Richland Hills. Tommy Nelson and Kendall Cramer repped the landlord. The tenant was repped by Newmark Grubb Knight Franks Mitch Wolff.


RR Donnelly signed an 82k SF lease at 4255 Patriot Dr in Coppell. Cannon Green and Blake Kendrick repped the landlord, DCT Industrial. CBREs Nathan Lawrence repped the tenant.


NEW CONSTRUCTION
Construction started on a $30M sales and service facility for Cummins Southern Plains in the Mountain Creek Business Park in Dallas. The 188k SF building (on a 20-acre site) will replace existing service locations in Dallas and Mesquite when it opens in December.Hill & Wilkinson General Contractors is the design-builder for the project, and Merriman Associates/Architects is the architect.
NEW BUSINESS
Altschuler and Co recently earned leasing assignments for the 115k SF Berkshire Court in Preston Center and the 46k SF 7950 Elmbrook in the Medical District.
We had to turn on the AC in our car yesterday. Whats in store for today? Getting out the parkas? That crazy groundhog. Telltonie@bisnow.com.