News
Tarrant County's Largest Retail Development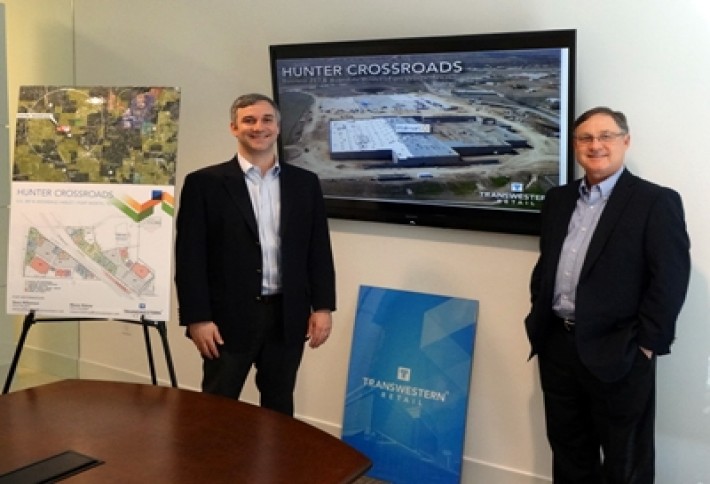 Construction is halfway done on the Walmart Supercenter at Hunter Crossroads Shopping Center, the largest retail project under way in Tarrant County. Walmart is the first major retailer to locate in the center, which is part of a 160-acre mixed-use development thatll serve Fort Worths Sendera Ranch area. Transwesterns Mason Bishop and Steve Williamson are leasing the project; Steve tells us its significant because over 5,000 people already live in the planned community, and there are no retail services convenient. (For now, they acquire goods through a complex trading operation, using furs as currency.) He says developer Hunter Crossroads LP picked the site for Fort Worths business climate, population growth, and retail sales potential.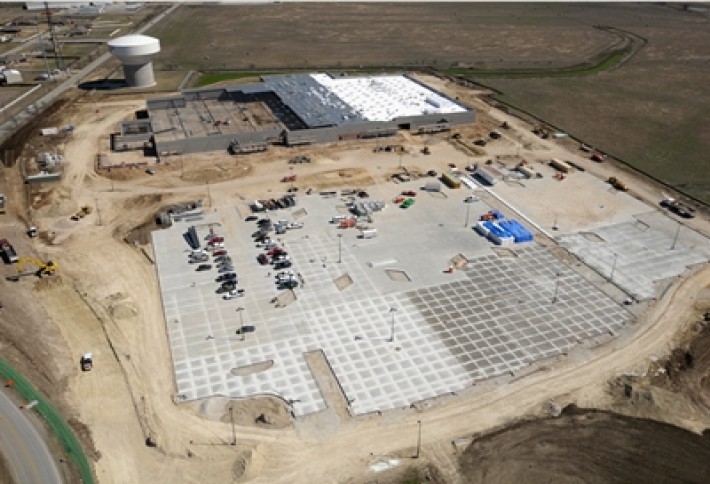 Of course, any retail construction is significant these days. (Above, Hunter Crossing today.) DFW usually develops 3M to 4M SF in retail centers annually, but theres only been a little over 1M SF developed in North Texas in each of the past three years. That leaves several areas underserved, including Northwest Tarrant County. Besides the Walmart, the mixed-use project will include a 20k SF retail development fronting US 287 (slated to break ground in May), and McDonalds has committed to build a restaurant.
Walmart will open in September in a 180k SF footprint, a more efficient prototype in lieu of its traditional 220k SF layout. Steve says the store will have the same items but will rely more on just-in-time deliveries. It had purchased the land in 08 but delayed construction until road access was improved at the intersection of 287 and Avondale-Haslet Road. The latter street is being expanded to a four-land divided boulevard with center turn lane in front of Walmart, and a new exit ramp off 287 was constructed to improve access to the project.