News
Spec and 1M SF Deals Top Bisnow's Industrial Summit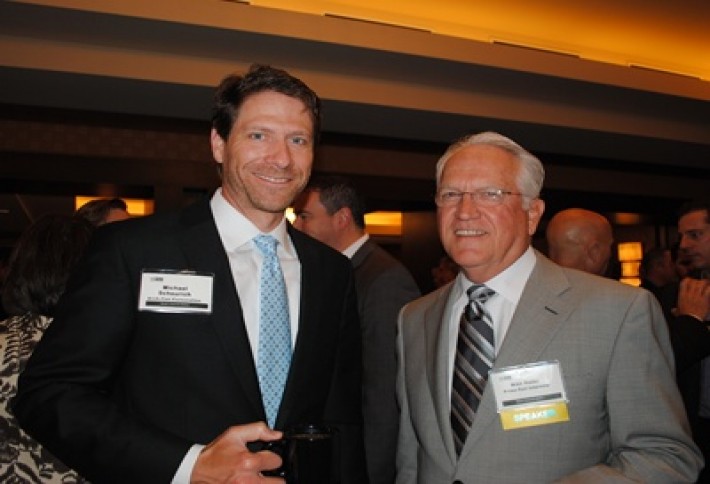 A big believer in the railroad industry,Prime Rail Interests prez Mike Rader (right)says manufacturers are talking about locating in the Dallas area--he hopes theyll be at his 3,000-acre Prime Point project. Speaking atBisnows Dallas Industrial Real Estate Summit at the Hotel Palomar on Friday, Mike said the DFWarea is a direct connection to Houston along I-45 and, most certainly, an inland port. Between South Dallas, DFW Airport, and Alliance, the Metroplex is putting together a good coalition to build on that supply chain between Houston and Dallas. Above, he'swith Arch-Con Corp prez Michael Scheurich.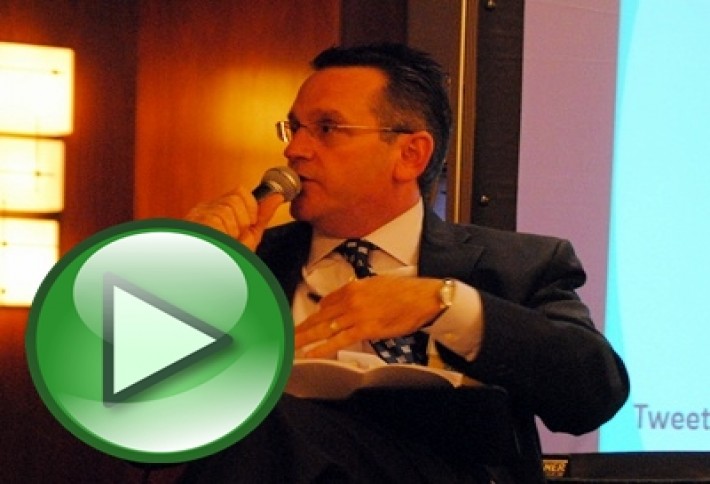 Holt Lunsford Commercial Dallas industrial division partner Jim Brice says the Band-Aid deals are over; from the landlord side, theyre not interested in one-year deals. Tenants are back and expanding with long-term deals. Development will be done smarter, but Jim anticipates spec projects as long as they continue to lease. He's also bullish on seeing some small niche projects done on quality sites. Check the video clip for more.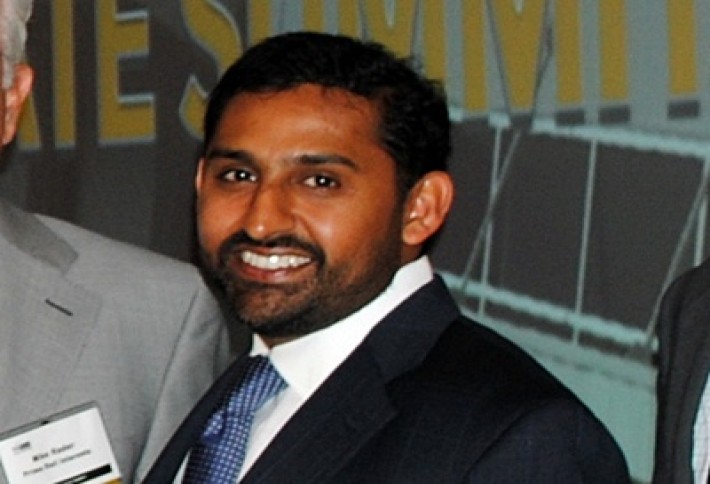 Real Estate Tax Consultants COO Amish Gupta, our moderator, is anexpert source for tax negotiation strategies. One of his firms areas is the industrial/manufacturing industry,where Amish regularly assists with negotiations because of his strong local market knowledge. His previous role as an investment professional for a large private equity firm also helps withunderstanding real estate finance, investing, and capital markets trends.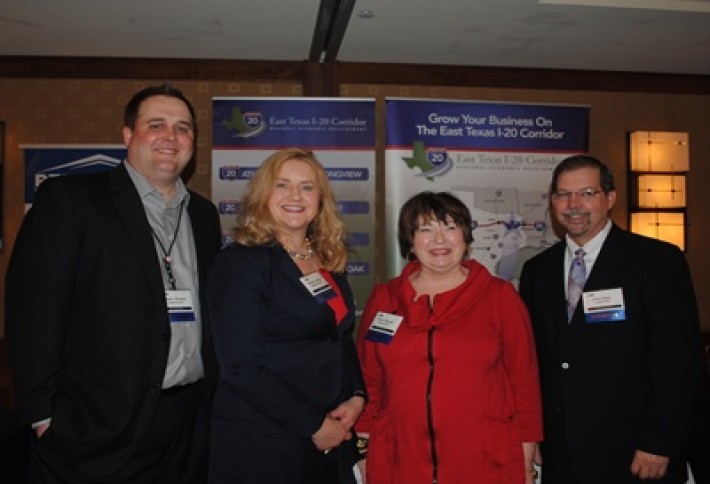 Event sponsorEast Texas I-20 Corridor Alliance brought a contingency of reps: Longview EDCs Jason Greiner, White Oak EDCs Debbie Sadler, Kilgore EDCs Jana Russell, and Lindale EDCs John Clary. They represent nearly 500,000 people as well as 4,500 acres and 3M SF of available industrial property. The area is an established cluster for manufacturing, warehouse/distribution, and back office sectors.Each community offers incentive packages with recent deals including 90k SF of new construction for a warehouse/distribution project and a purchase of 600k SF.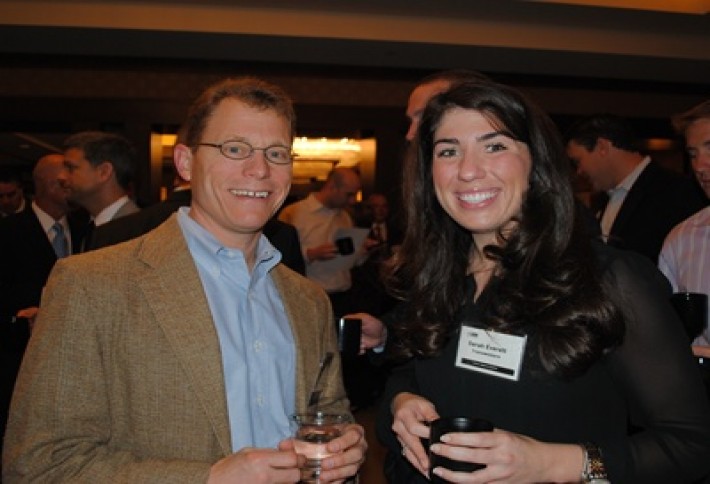 We snapped event sponsor Raymond Construction SVP/principal David Schlimme and Transwestern associate Sarah Everett schmoozing pre-event. The 60-year-old Raymond Construction works in the Dallas-Fort Worth and Austin markets and is currently building a 500k SF warehouse in Lewisville for IDI. One more day of exciting event coverage coming tomorrow. Don't miss it!