We'll see hotel deals aplenty this year, as long as there's debt available, saysFelcor Lodging Trust chairman Tom Corcoran. He was a headliner at yesterday'sBisnowDallas Hotel Investment Summit at the Westin Galleria.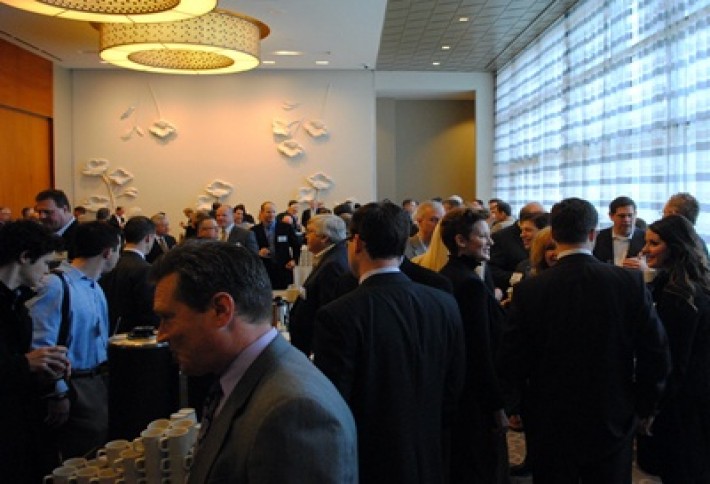 Tom told the crowd of 200 that the last big year for deals was '07, and what was lacking in '08-'10 was debt money. Now, the low cost of debt will encourage transactions, and there will probably be a merger or two in the hotel industry. One piece of "old fart" advice he offers: You don't have to worry about the exit strategy if you've got the right entry strategy.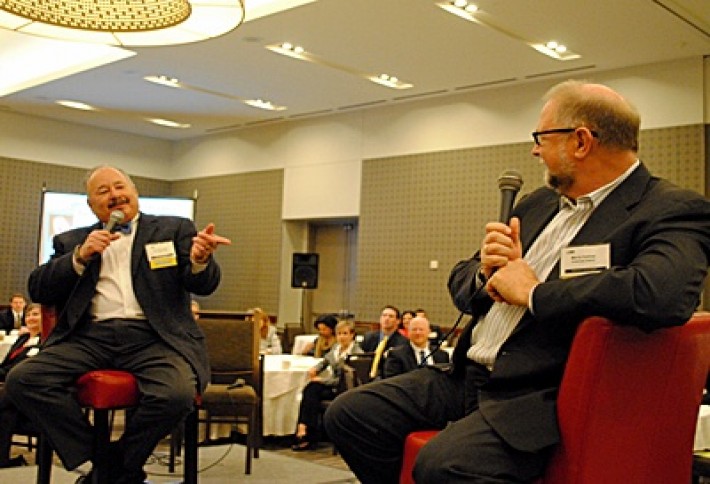 Tom took on Gatehouse Capital GEO Marty Collins in the Bisnow version of Pardon the Interruption. We asked tough questions like Jerry Jones or Jason Garrett? New York City or LA? Super Bowl predictions?
Marty: I'm going with Jones. He's a guy you like to hate.
Tom: I'm amazed by the Texans who hate him, but you gotta give him credit, he's built a helluva franchise.
Tom: LA will always be a wannabe. It's New York for the next 50 years.
Marty: I like LA for the next five years, but I think New York wins hands down. LA is 6,000 rooms short today in downtown and they'll probably be 12,000 short in the next 10 years.
Tom: Ravens.
Marty: 'Niners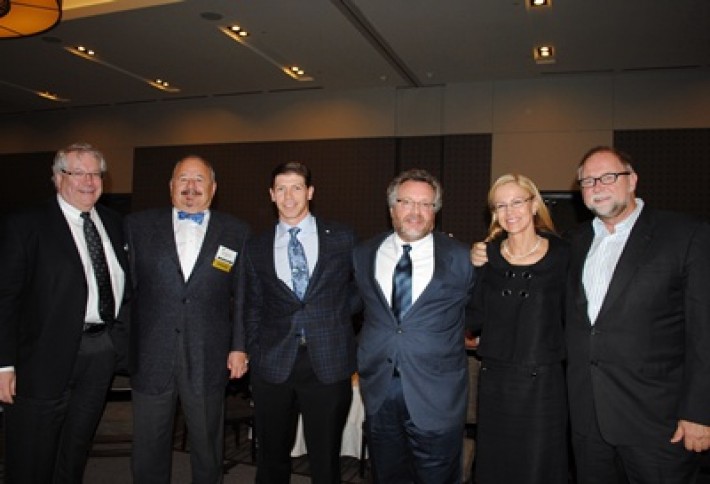 Marty says Gatehouse has multiple projects in the works with a variety of financial structures. Looking at past industry cycles, he sees the distance between cycles shrinking,while the amplitude is growing. Translation: The cycles today are more volatile and occurring more often. They "look like the EKG of your great-aunt before she eats it." Here's Marty, far right, with fellow panelists Pillar Hotels and Resorts CIO Rick Frank, Tom, Woodbine Investment managing director Dupree Scovell, LW Hospitality CEO Dan Lesser, and Aimbridge Hospitality SVP for development Lynne Roberts.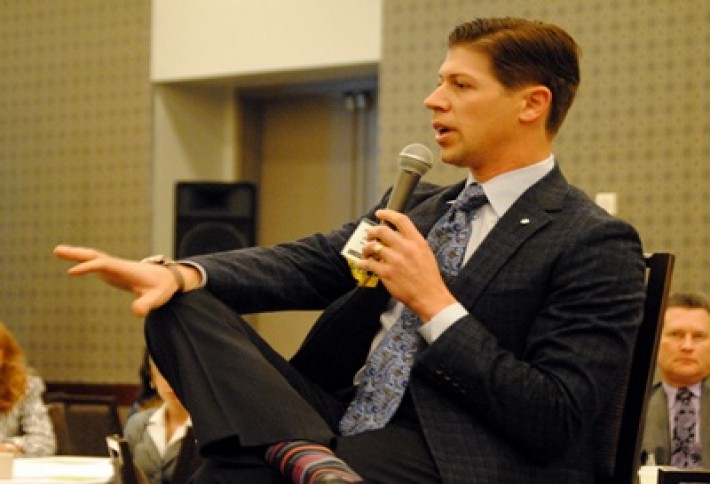 Dupree's bold sock choice matches Woodbine's 6,000 hotel-room portfolio, whichcould grow this year with more development. He's got a 250-room coastal project and a Southeast convention center hotel in the works. The firm's DNA, he says, is chasing elephants and doing larger projects. However, there is a select-service smaller project in Fort Walton Beach, too, under development. All bets for Woodbine in '13 are on full-service development.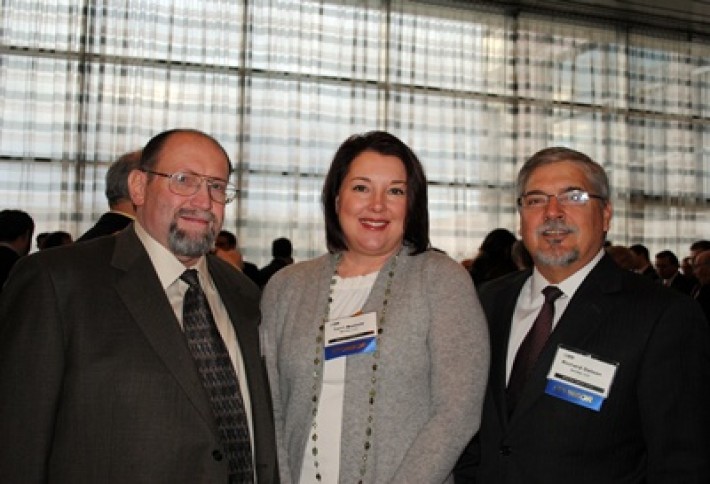 We found event sponsor Meritax's Richard Osteen and Terri Matthew with Felcor's Mike Hunter. Richard tells us Meritax is a national full-service property tax consultant firm HQ'd in Dallas, which advocates for more than $10B of assets across Texas. His motto: We cure social injustice.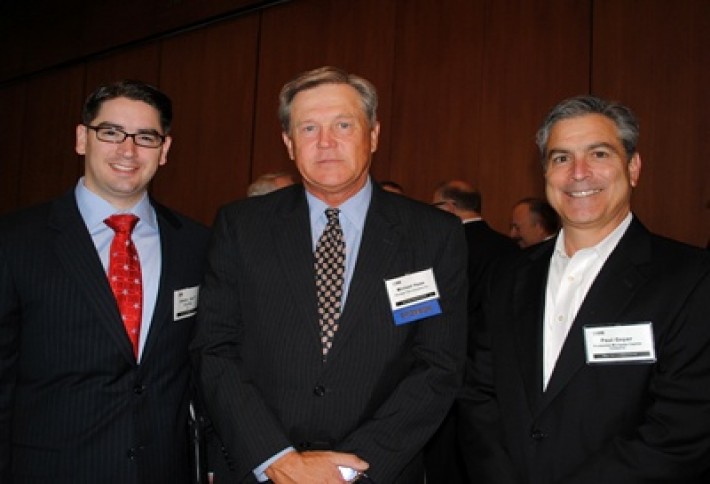 We discovered a few more big wigs in the crowd: HFF's Jim Curtin, event sponsor Chicago Title's Michael Haas, and a speaker on previous Bisnow panels, Prudential's Paul Geyer. We'll have more event coverage coming on Monday.