News
Hill & Wilkinson's New $53M Project; The Deal Sheet
Yesterday, it was announced that the University of Texas at Dallas awarded Hill & Wilkinson the $53.2M construction assignment for its new student housing living/learning center, to open in 2014.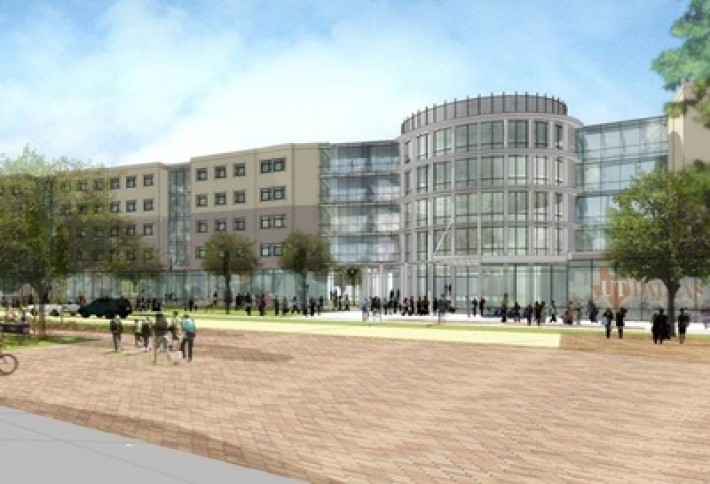 Designed by HKS Architects, the 235k SF complex will house600 students and be a central dining facility for all five campus residence halls. The project is also seekingLEED Silver. Amenities include a 25k SF gym and fitness area, multi-purpose classroom space, breakfast/snack bar, laundry facilities, and lounge areas. This is Hill & Wilkinsons fourth student housing project at UTD. Wanna hear more about the project? Come to our second annual Bisnow Student Housing Summit on Feb. 22 where UTD VPfor administration Calvin Jamison will be on the panel. Hill & Wilkinson is a sponsor. Register here.
LEASES
CBRE inked a handful of leases including:



Nationstar Mortgage inked an additional 106k SF expansion to bring its lease up to 293k SF to occupy the entire building at 4000 Horizon Way in Irving. Cresas Terry Quinn repped the tenant. CBREs Ann Huntington and Dennis Barnes repped the landlord, First Tennessee Bank National Association.


Gemmy Industries Corp signed a 53k SF lease at 117 Wrangler Dr in Coppell from Buckhead-Coppell Industrial. NAI Robert Lynns Mark Miller repped the tenant. CBREs Adam Hammack and Steve Trese repped the landlord.


Southwest Stainless signed at 112k SF lease at 2805 Market St in Garland from DCT-TX 2004 RN Portfolio. CBREs Steve Berger repped the tenant. NAI Robert Lynns Stephen Cooper repped the landlord.


***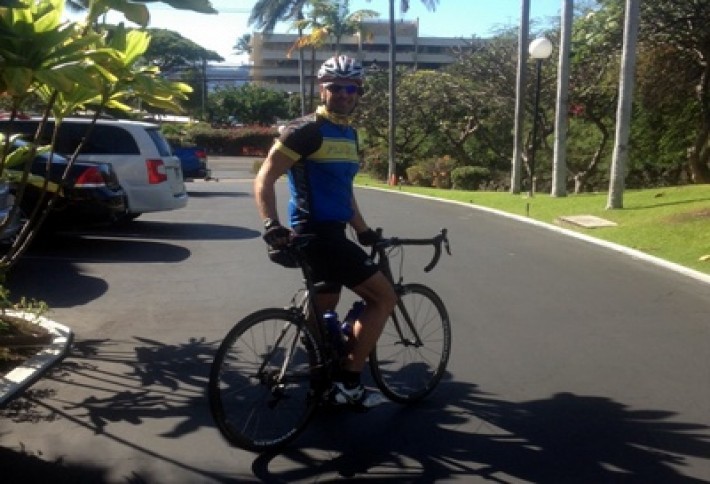 With the most triathletes in the country living in Texas (DFW having the largest concentration, more than 30,000) it makes sense the
nations largest triathalon store
would open here.
Playtri
signed an
11k SF
retail lease at 7951 Collin McKinney Pkwy in Times Square at Craig Ranch in McKinney with a targeted opening in May. Playtri was represented by Colliers Internationals
Ward Richmond
,
Chris Teesdale
, and
Tom Pearson
. The landlord, Mid-America Apartments, was represented by Bryson Messer Properties
Bry Taylor
.Ward is a triathlete and has been a Playtri client for more than five years. Playtri founder
Ahmed Zaher
(pictured) says it was important for him to work with someone who understands the business from both the athlete and owner perspective. Plans call for additional, but smaller, locations through the Metroplex. The firm already has one Dallas location open.
***
Sterigenics US
leased
24k SF
in Carter Business Center Building 1 at 7865 Will Rogers Blvd in Fort Worth from Carter Industrial Partners. Bradfords
Nick Talley
repped the landlord. Studleys
Ric Kanatzar
represented the tenant.
***
PowerWeld
signed a
12k SF
lease at 602-630 E Avenue K in Grand Prairie from Cabot Properties. Lee & Associates
Matthew Smith
and
Mark Graybill
represented the tenant. Stream Realtys
Matthew Dornak
and
Cannon Green
repped the landlord.
***
Office Depot
inked a
10k SF
lease at Lincoln Square Shopping Center at 780 E Road to Six Flags in Arlington. Transwesterns
Steve Williamson
says the new lease is a smaller
10k SF prototype
instead of the standard 20k SF format. Steve,
Larry Jordan
, and
Mason Bishop
repped the owner, Lincoln Square Dunhill.Realty Ventures
Claudia Hutchinson
represented the tenant.
NEW BUSINESS
Hillwood Multifamily started construction on the 306-unit SageStone Village Class-A luxury apartmentcommunityon 13 acreswithin HillwoodsAlliance Town Center. Delivery of the initial units will be Q4 13 with project completion slated for 2014.

***
Harwood International plans to break ground this spring on the
224-unit District 1444: The Design Village
at the Southeast corner of Dragon Street and Oak Lawn Avenue in the Design District. The project will also feature a rooftop junior Olympic pool and
46k SF of retail spac
e. Three of the five restaurant spaces have already been pre-leased.
***
The new
300k SF Bush Beltline Distribution Center
is under construction at the intersection of Belt Line Road and George Bush Turnpike 190 with a
July opening
targeted. Owned by the Billingsley Co, the project is already
96% leased
with
Mattress Firm
leasing
153k SF
. An additional 106k SF was leased to an undisclosed tenant, leaving approximately 41k SF available. Billingsleys
Marijke Lantz
and
Carter T. Crow
, negotiated the Mattress Firm deal. Stream Realtys
Damian Rivera
and
Graham
Horton
represented Mattress Firm.
KUDOS
Of 15 national recipients of theAIA Young Architects Awardtwo are AIA Dallas members: Ron Hobbs Architects Derwin Broughton and Good Fulton & Farrells Jennifer Workman.

***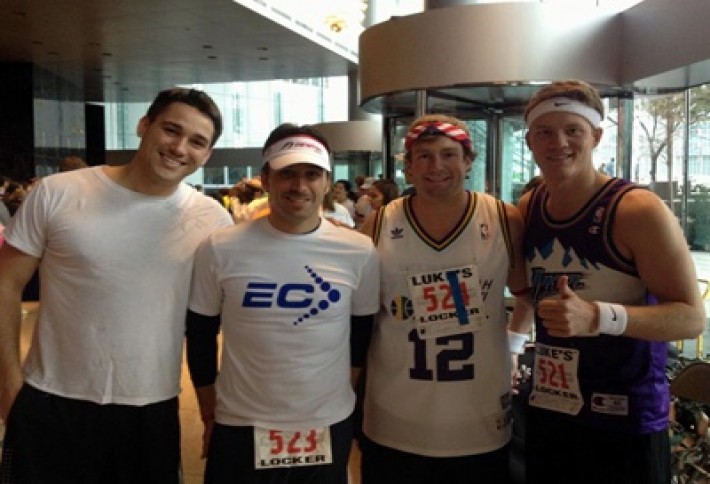 On Jan. 26, a bunch of fitness-crazy CRE types climbedFountain Places 52 flights of stairs in the fifthannual
Big D Climb
supporting the
Leukemia & Lymphoma Society
. The Henry S Miller team:
Grant Broduer
,
Henry S. Miller IV
,
Darden Orand
, and
Andrew Doster
was among the CRE teams (CBRE, Transwestern, and Colliers). HSMs resident marathoner Henry finished
first
in the CRE competition with a time of
8:41
. The top CRE female finisher was
Pepsi Windland
at 10:33. CBRE took home the top team honors and HSM finished second. Winners by ages in the CRE category:
Allyson Gump
at 10:45 and
Trevor Davis
at 10:03 in the 20 to 29 group;
Campbell Foster
at 8:47 for the guys in the 30 to 39 group;
Laurie Crumb
at 11:48 and
John Hall
at 10:27 in the 40 to 49 group; and
Joyce Williams
at 27:04 and
Bill De La Chapelle
at 11:41 in the 50-59 category.
PEOPLE ON THE MOVE
HKS promoted Frank Kittredge and Ray Smith to principal. Daron Andrus, Dan Arrowood, Enrique Greenwell, Andrew Henning, and Joe Don Holley were promoted to associate principal. Jay Caddell, Jamie Castillo, Tina Duncan, Larry Gerdes, Michael Hessert, Luke Lien, Ryan Martin, Heath May, Aimee Middleton, Stamati Nicolakis, and Michael Strohmer were promoted to VP.

***
Susan Gwin Burks
joined
CASE Commercial Real Estate Partners
as
a senior director
focusing on raising capital for acquisitions as well as handling the disposition of office and industrial properties. She will partner with CASE principal and managing director of acquisition and development
Jim Eagle
.
***
Gregory Cook
, with
Integra Realty Resources DFW
since its inception in 1999, has been named
senior managing director
of the Fort Worth office.