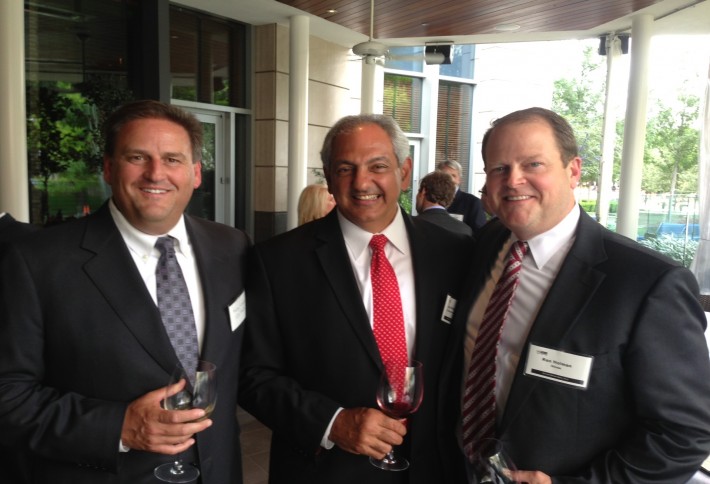 Bisnow hosted its fourth annual Dallas State of the Market event last week, but without the help of our sponsors, we wouldnt be here. So they could schmooze with DFWs biggest CRE names, we hosted a pre-eventmeet and greetat Ocean Prime. Here are KBS Realty Advisors Rodney Richerson, Thompson & Knight partnerRay Khirallah, andHines Dallas managing directorRan Holman.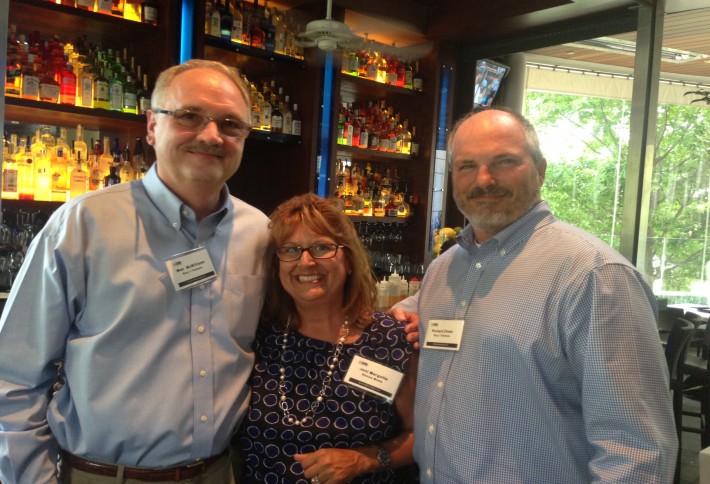 Heres Bisnow Texas business manager Joni Margotta surrounded by Bury+Partners Mac McWilliams and Richard Zinser. These exclusive get-togethers add value for oursponsors while allowing us to show our appreciation for the speakers who take time out of their busy schedules to join us at events.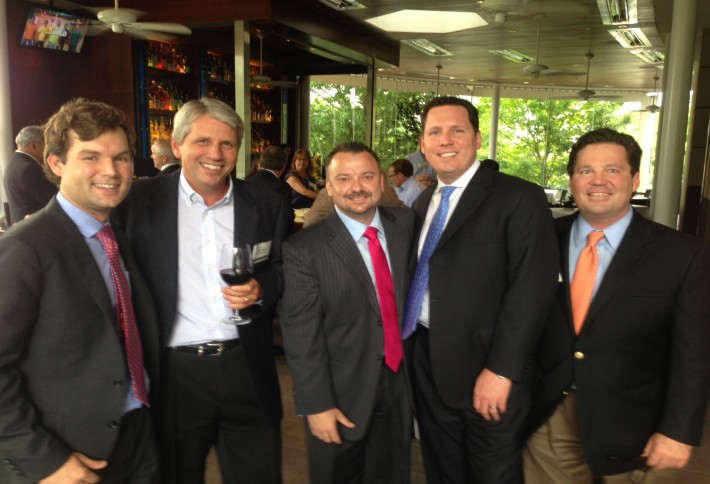 Bisnowwants to take our events to a new level byconnecting CRE professionalsin a moreintimate settingto promote more face timeby invitation only. This way, we can connect CRE professionals and strengthen relationships through hosting high-level private parties. Joni says to watch for ournew lunch and cocktail seriesthat will roll out soon. Here are Post PropertiesDavid Ward(second from left) flanked by the IPA team ofWill Dodson,Scott Lamontagne,Drew Kile, andWillBalthrope.
KPost Companys Scott Bredehoeft and Denise Hamlin rubbed elbows with Chicago Titles Dennis Noebel. To continue our mentor theme, Scott tells usgo-to guys in DFW CRE are Colliers'Tom Pearsonand KDC'sToby Grove. Both are extremely engaged and knowledgeable, always gracious to share their thoughts,straight shooters, and don't feel the need to over-promote what they do--their projects speak quietly for themselves, he says. "Class individuals who have stood the test of time in the CRE business." We couldn't agree more.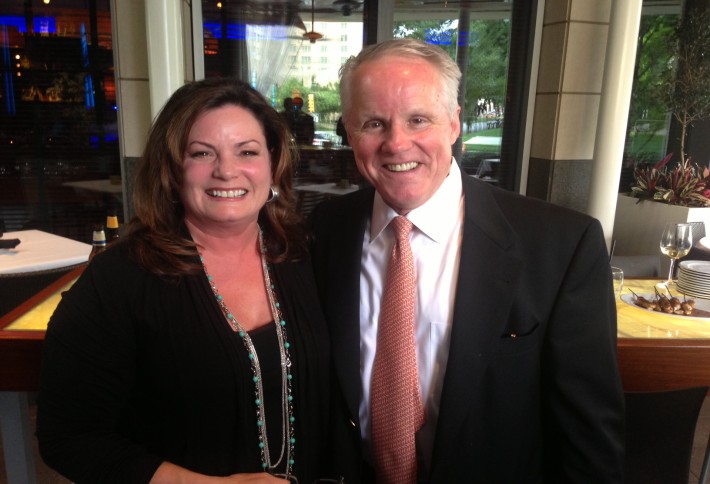 TREC top banana Linda McMahon and Champion Partners Jeff Swope. A six degrees of separation moment: Jeff started the first TREC Fight Night 25 years ago. Since then, the event has raised millions upon millions of dollars for the community charities that TREC supports. This year, itraised $1.4M.
I love marriage. Its so great to find that one special person you want to annoy for the rest of your life. Rita Rudner Send your news and marriage advice to tonie@bisnow.com