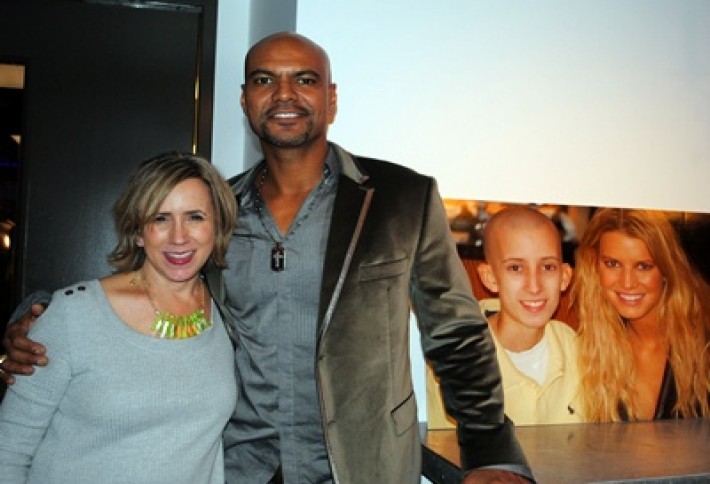 We hobknobbed Friday with sports celebs and CRE superstars at the third annual A Sunny Place for Shady People fundraiser to benefit the Carson Leslie Foundation at the Fashion Industry Gallery downtown. Here's Superbowl-winning QB Tony Banks(right) with foundation creator Annette Leslie, who lost her son, Carson, to a form of brain cancer three years ago. That's a pic of Carson with Jessica Simpson. Now, Annette's on a mission to raise funds to research a cure for the disease that took her son. She tells us the Friday night event cleared $136k.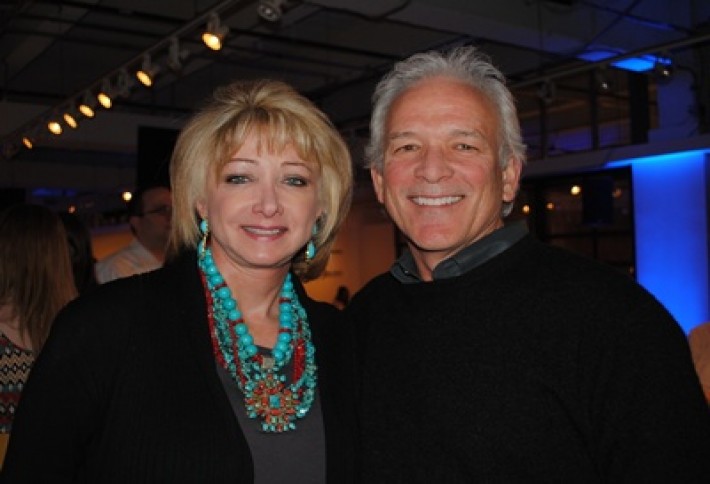 Arledge Partners prez Susan Arledge, with Cresa CEO Jim Leslie (who is also the late Carson's uncle), tells us cancer has touched her life, too. Her son, David, had a very similar cancer diagnosed at age 10, but was fortunate to be a survivor. "This charity for Carson has a special place in my heart," Susan tells us. (Our DFW reporter, Tonie Auer, is also a childhood cancer survivor. Yay for kicking cancer's backside!)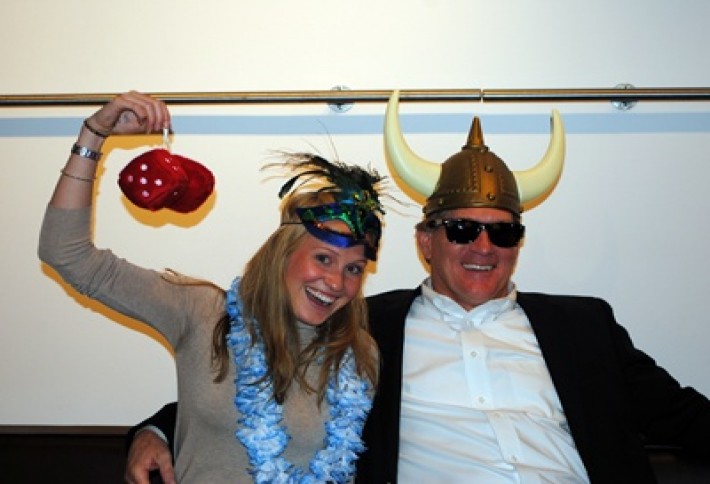 No, it's not Adrian Peterson, but a completely different Viking. That's Transwestern SVP Greg Cannon with his daughter, Frances Mitchell. Greg tells us his daughter was visiting from London and enjoyed spending time with Highland Park classmates, Ellen and Clayton Kershaw. Yes, that is theClayton Kershaw, the Dodgers Cy Young award winning pitcher. Greg tells us business has been fabulous with a record year as long-term clients stayed active. He also assisted several companies in buying buildings as owner-occupants.
We'll be sitting in our season tickets at UNT's Super Pit tonight and Saturday night cheering on our Mean Green mens basketball team. You oughtta hear our reporter give the officials the business. Her colorful comments go beyond CRE. tonie@bisnow.com