News
Exclusive: Stonebriar Gets New Loan
We've deployedBisnow'sworldwide journalistic resources(well, at leastoneof our reporters) to spend this week inSan Diegocovering the Mortgage Bankers Association's annual meeting, and thescoops areflying: NY-based Allianz Real Estate of Americainvested $100Min a$280M loanwith a life company forStonebriar CentreMall(it was incorrectly reported in a previous version of the story that the mall sold to new ownership).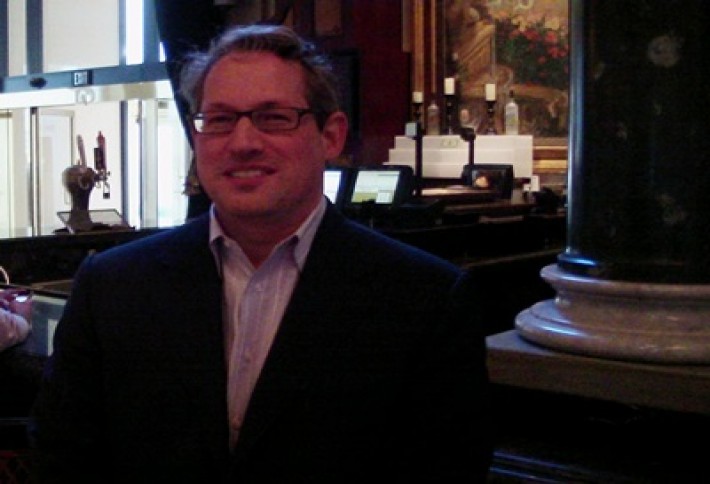 AllianzCEOJames Stolpestadshared the news that Stonebriar (pic below) is among two recent regional mall loans made by Allianz. The other: Northbrook Court, anupscale malloutside of Chicago, where the companyinvested $65M."We aremore comfortablelending in [gateway] markets than secondary markets thathave lagged and stalled," James says.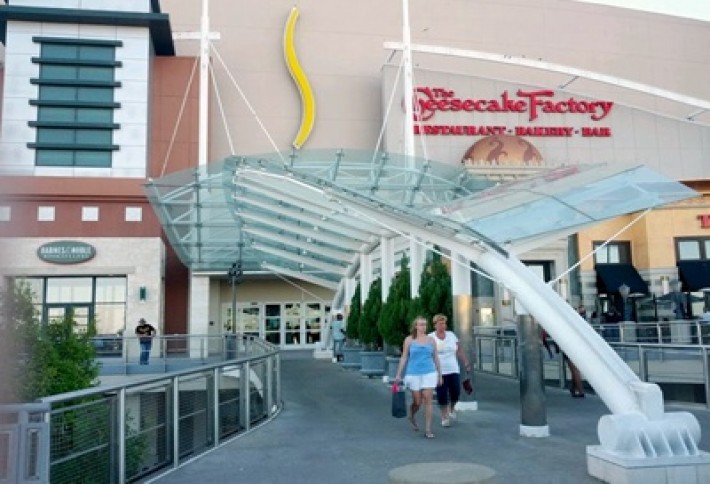 Allianz has$2 trillion in assets under management, and a CRE portfolio ofmore than $30B. So we paid close attention when James says his firm is still mainly focused on CRE investments and loans in cities like NY, Chicago, LA, DC, and thebig Texas markets. (For example, the firm bought a49% interestin the Four Oaks in Galleria office complex in Houston.) For this year, Allianz's equity side will besearching for malls and lifestyle centers, primarily in coastal marketsas the US GDP grows, so do the rents at retail properties.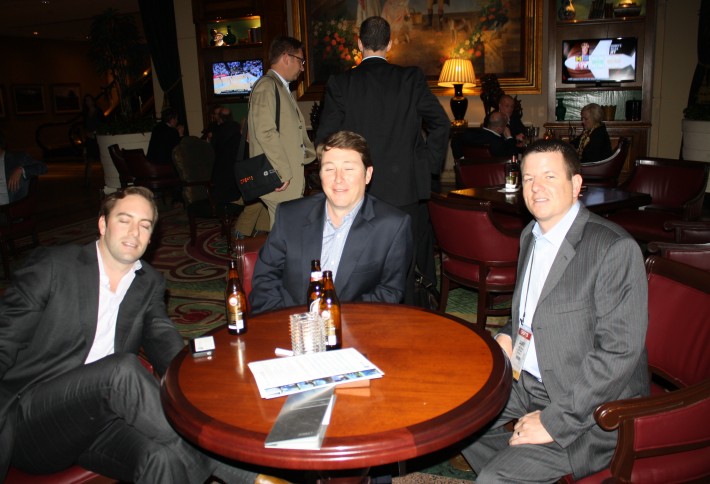 One person with their eyes closed is an accident. Two means our reporter was holding up a sign with this week's Downton Abbey spoiler. Milling with the hundreds who gathered nightly at the Manchester Grand Hyatt bar, we ran into LMI Capitals Jamie Mullin, Brandon Brown,and Chris Pollard. Chris just closed a 10-year loan for Nspire on its recent purchase of Townhouse Apartments, a 112-unit apartment complex in Dallas.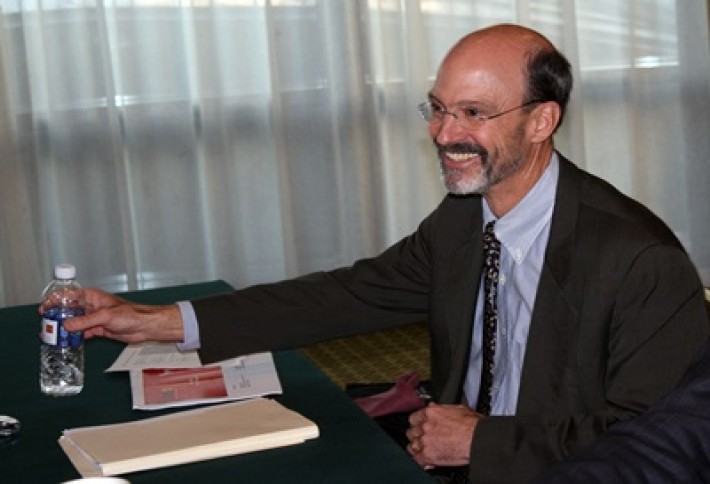 Stonebriar's gateway market strategy isn't the only way. MBA's Jamie Woodwell says investors are now chasing yield into secondary and tertiary markets. And underwriting is still cautious in the hinterlands. As those tertiary markets' job growth recovers, so too will underwriting loosen, Jamie says.