News
Developers Flock to Student Housing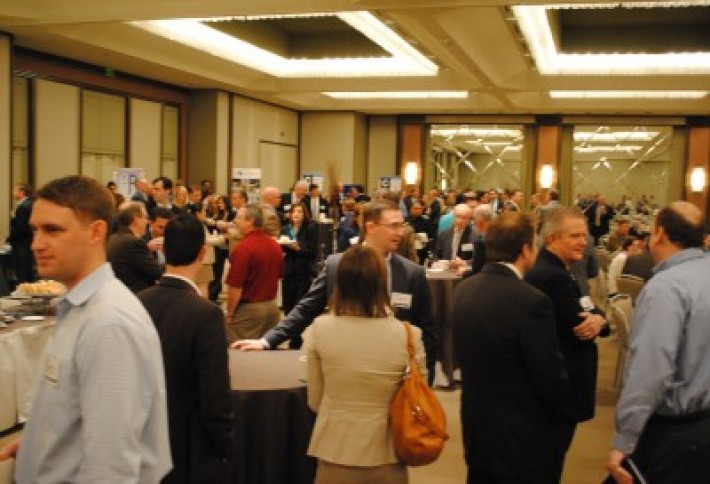 Herd mentality. Thats what Texla Housing CEO Roger Phillips says is going on in the student housing industry, as firms flock to the next big markets like Fayetteville, Oxford, Miss., or College Station. (The student housing developers should hire college coaches to recruit schools for them, just to turn the tables.) Student housing supply is at its highest in 20 years, he said Friday at Bisnows second annual DallasStudentHousing Summit at the Westin Park Center hotel. Some 200 heard Roger and other experts discuss the industrys future, which could include some overbuilding.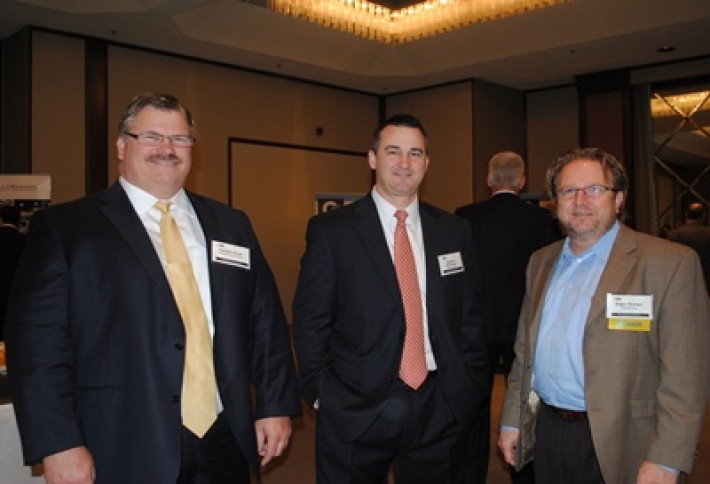 Roger, far right with Randall Scott Architects prez Randall Scott and Northmarq SVP Stephen Whitehead, says as soon as firms hear that someone is entering a market, everyone is on the next flight to that region. (And yet the airlines still plead poverty?) This results in lenders taking an informal wait-till-September attitude to see how the markets shake out. He says itwill take some markets sometime to correct. Investors looking for projects (from REITs to private) are chasing these deals and thats fueled a lot of the development, he says.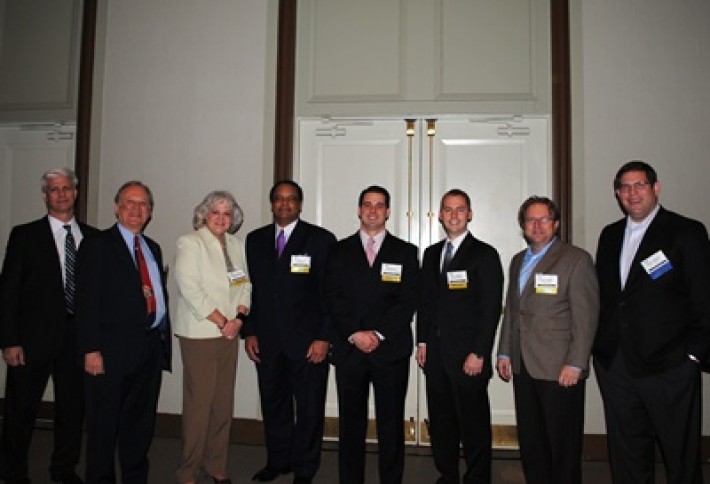 The student housing panel members: Fountain Residential Partners prez Brent Little, University of Dallas EVP Bob Galecke,University of North Texas student housing director Betsy Warren, The University of Texas at Dallas administration VP Calvin Jamison,Innovative Student Housing COO David Neef,Virtus Real Estate Capital acquisitions director Kevin White,Roger, and moderator Bury + Partners senior associate Deren Wilcox. Brent says the upper tier schools that are most in demand--like the top 20 to 30 markets--will see huge projects of 600 to 1,200 beds because of the economies of scale to make the projects work.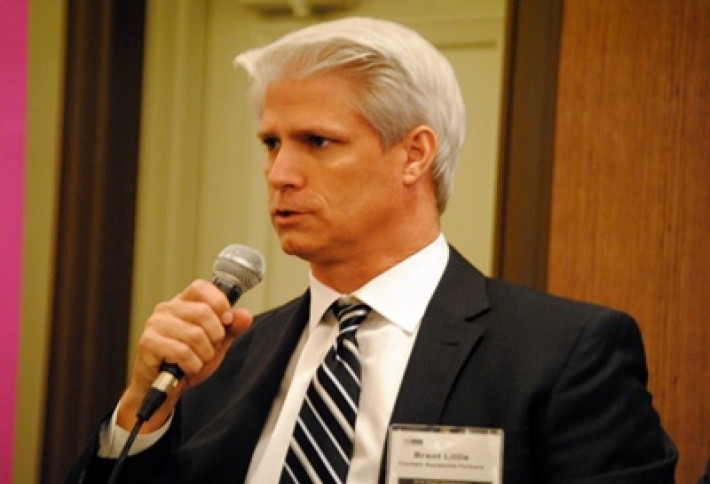 Everyone wants to be at Alabama (you think Steely Dan will go into student housing to finally get that nickname they wanted?). For Fountain, the goal is--wherever they are--to be adjacent to campus. That will provide an edge over the mega projects that cant find the land that close. Students (and their parents) are creating the market demand for living closer to college by voting with their checkbooks. At UT, for instance, students are paying $900 per bed at West Side (nearer campus) than Riverside where the kids pay $400 to $500 (or not, as the area vacancies are on the rise, he says).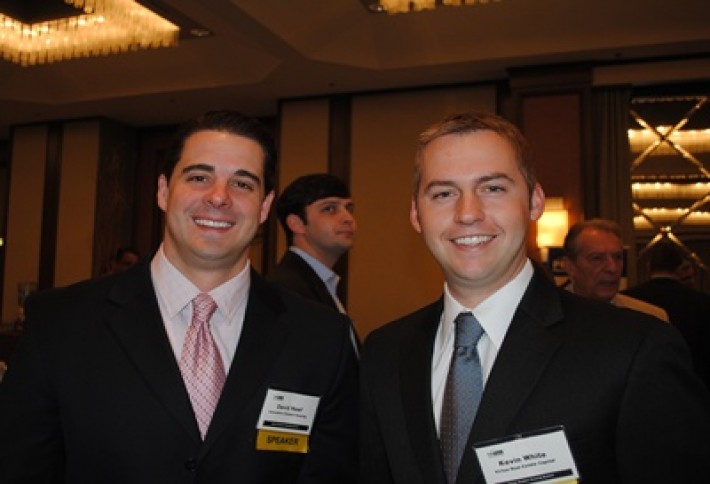 Kevin (right, with David) believes some markets will suffer a little from the plethora of new development, but the experts in the industry will separate themselves from the pack. The abundance of projects will likely cause lenders to ease off the gas pedal, especially in Q2, to see how leasing goes in the fall. David anticipates the competition to fire up even more in the next five years as institutional and equity groups from other sectors move into student housing (the market, not actually bunking with the college kids). His advice? Make sure the deals are sound and not based on trended rents, enrollment mandates, etc.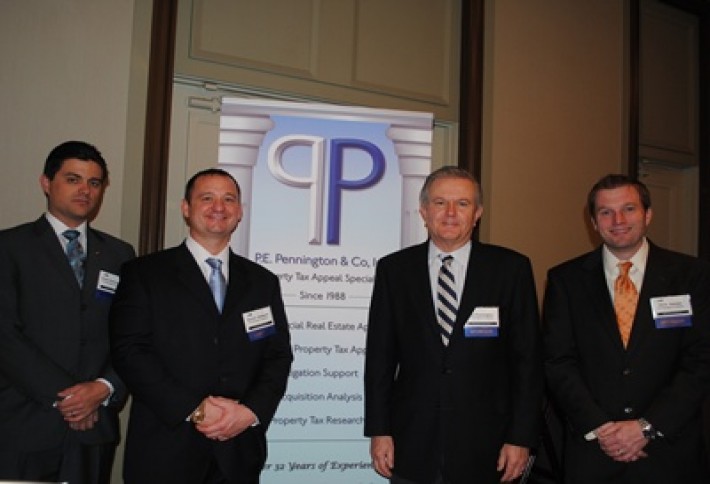 We snapped event sponsor P.E. Pennington & Cos Grant Pennington, Darrell Hallmark, Paul Pennington, and Chris Stanton gearing up for some schmoozing. Paul tells us the firm is full of experts in appealing student housing property tax values nationally.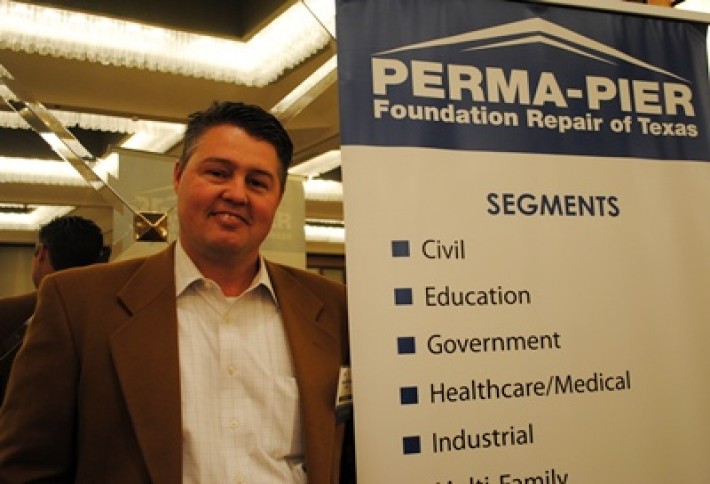 Event sponsor Perma-Piers Denny OConnell tells us Perma-Pier Foundation Repair of Texas, founded in 1992, has more than 100 years of combined experience in providing structural foundation and drainage solutions for commercial and residential property owners. One key: the staff understands the geology of Texas prairie land soils, the broad range of problems they can cause, and how to fix them.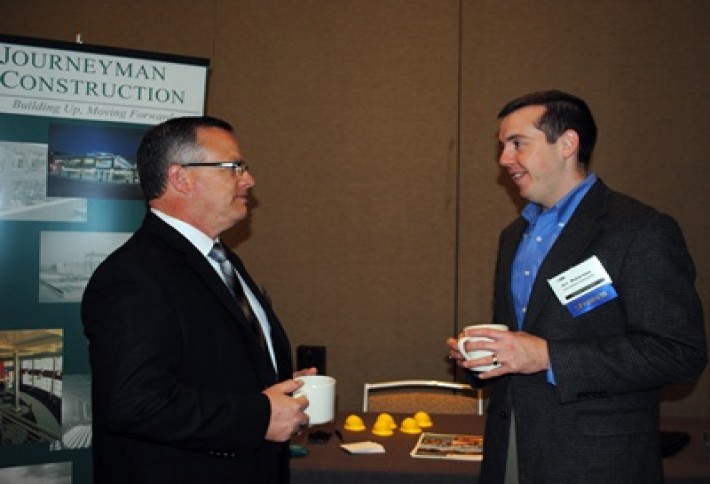 Event sponsor Journeyman Constructions Art Waterman (right) networks with Burgess Construction Consulting prez Ken Harward. Art tells us Journeyman Construction is a general contracting company with years of construction experience in education, multifamily, retail, government, and hospitality projects with the goal of delivering a quality project on time and within budget. The firm is building three student dormitories at the University of Texas at Permian Basin, coming this fall.
Come back tomorrow for more coverage of the Student Housing Summit from the university perspective. tonie@bisnow.com