News
City Place Near Finish
Keeping Cowtown hopping, Spire Realty Group now hasTwo City Placeat 93% leased andOne City Places renovations are on track for anOctoberfinish (in time for trick-or-treating as a I-beam).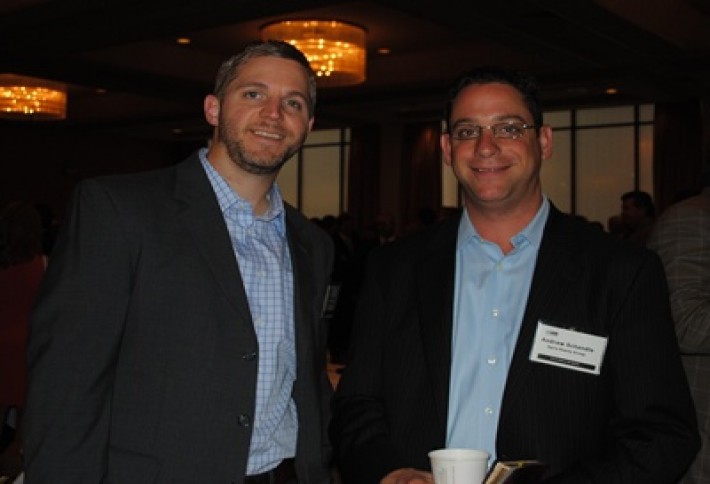 We ran into Spire Realty Group SVP Jon Ruff and director of leasing Andrew Schendleat our Dallas State of the Marketlast week (see event coverage below). One City Place is getting all new double-pane, solar-protected glass as well as exterior painting to match Two City Place.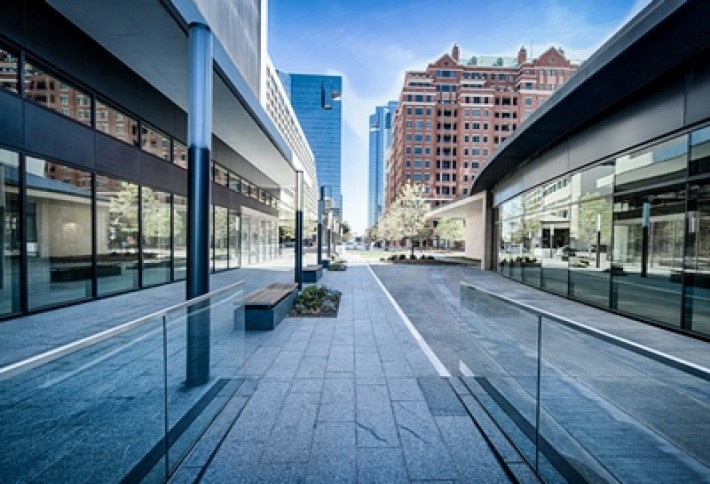 The elevators are getting upgraded with a first-of-its-kind port technology in Fort Worth, which improves total time to destinationand reduces wait times by as much as 50%. Also, Spire is installing a fitness facility with men and womens locker rooms along with a conferencing facility. (Don't use the locker rooms for conferences. People don't always feel comfortable following you in there.) Already complete, the central blocks Jimmy Johns is doing great and Park Tavern is beginning its finish out,with more retail tenants coming soon. Andrew says there is 19k SF of retail space available in City Place (Commercials Chris Corbin, Michael Dearden, and Theo Thompson handle leasing).