News
Breaking News: KPMG to Lease Hall Arts? The Deal Sheet
Sources tell usthat serious talks are under way between KPMG and the folks at Hall Arts Center about pre-leasing space. That would makethis towerthe first one in for the win.
Last month, Craig Hall filed abuilding permit request for a 16-story office tower for the siteon Flora Street across from the Meyerson Symphony Center.This project has been on the developers radar since he bought the site in 95 for $10.5M.Last spring, Craig revealed plans for his 454k SF building, as well as a future 29-story residential building, a 45-story mixed-use building (with hotel, office and condos), and a fourth tower TBD. As early as last summer, rumors circulated that KPMG was looking for new digs after the foreclosure of its home: the 34-story KPMG Centre on Harwood Street, where the firm occupies about 200k SF. LNR Property Corp bought KPMG Centre out of foreclosure for $42M; it had been owned by Younan Properties since 2006. Developers from KDC to the Crescent were rumored to be wooing KPMG to kick-start their projects, too.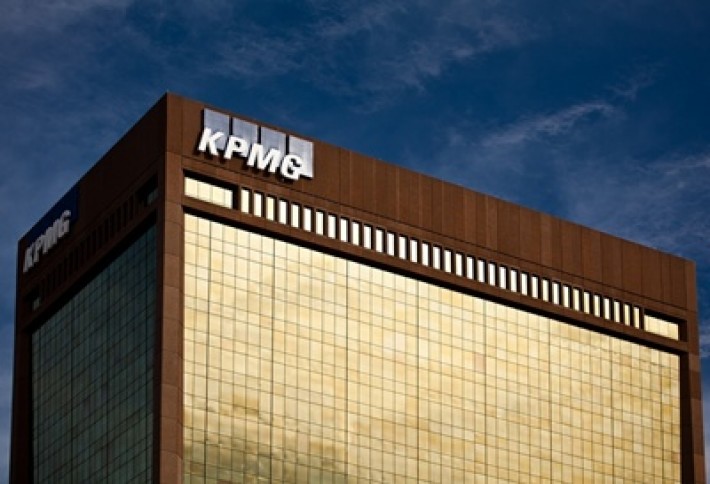 Transwestern SVP Riis Christensen tells us the CRE community knew that only one or two buildings would get kicked off this year in the CBD/Uptown area, and as of now, it looks like Hall may be a winner.In addition to attracting and retaining top talent, companies are trying to provide more collaborative and inviting work spaces. Some companies are also willing to pay a premium for signage and building naming rights to promote their corporate brand, identity, and image, he says. Another rumor: Samsung seeking 1M SF in Richardson. Let us know if you have the details.
LEASES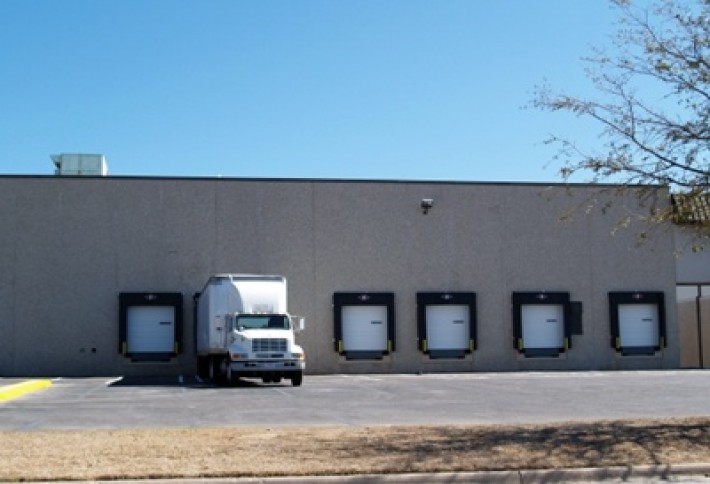 El Rancho Supermarkets' corporate HQ and the La Bodega Wholesale distribution center are moving fromfrom their 140k SF facility at 2600 McCree Rd in Garland to about 240k SF at 14330 Gillis Rd in Farmers Branch this summer, the formerGlazier Foods Co location. (Glazier inked a deal last month to expand into 294k SF at 777 Freeport Pkwy in Coppell.) CBREs Kevin Kelly repped La Bodega. Since 2006, LaBodega has grown from a 30k SF user to more than 140k SF in the current location, Kevin tells us. Hes also working to help the firm sublease its existing space, which is mostly freezer/cooler.

***
Nautilus Hyosung America
added
75k SF
to its existing 62k SF at
Parc 114
. Nautilus relocated there in October 2010 to expand its US HQ. The addition of space brings the companys total occupancy atParc114to
137k SF
and brings the developments total occupancy to 88%.North Pointe Commercial Realty prez
Kurt North
repped the tenant. Stream Realtys
Chris Jackson
,
Blake Kendrick,
and
Jeremy Kelly
exclusively rep Parc114, a JV development of Jackson-Shaw and ORIX Capital Markets.
***
General Electric Co
will keep its Southwest regional distribution hub in the Great Southwest Industrial District, renewing a long-term lease to occupy the entire
470k SF
Regency II at
1011 Isuzu Pkwy
in Grand Prairie. Bradford managing director
Michael Spain
and CEO
Kevin
Santaularia
repped landlord OTR GP. CBREs
Steven Berger
repped the tenant.
***
SCM Real Estate Services secured
two new leases
and
three renewals
for nearly one-third of the office space in a 71k SF suburban building acquired last year by its affiliate, SkyWalker Property Partners. The
23k SF
of newly signed deals raise occupancy to 68% at 3301 W Airport Frwy. Among the leases inked:
13k SF
renewal for
Allsectech
. SCM senior leasing agent
Renee Etimoff
repped the landlord. NAI Robert Lynns
Michael Newsome
represented the tenant.
***
Fitness Connection
inked an almost
33k SF
lease in Irving Mall from Simon Property Group. The Retail Connections
Sherman Hinkebein
and
Wyatt Russo
repped the tenant.
***
Conn Appliances
signed a
321k SF
industrial lease at 4800 Langdon Rd. The landlord, Weeks Robinson, was represented by Colliers Internationals
Chris Teesdale
and
Tom Pearson
. The tenant was represented by CBREs
Dave Anderson
.
***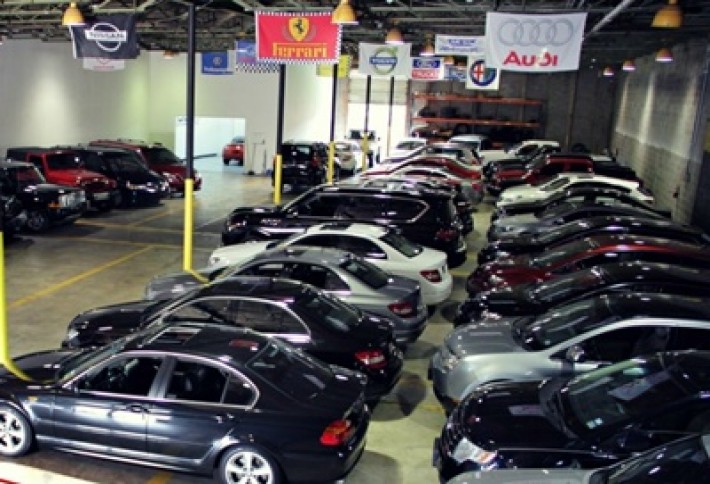 Henry S. Miller Brokerages automotive real estate specialist Bill Bledsoe arranged the expansions for both BBC Motorsports and Toyota of Dallas. Bill represented Toyota of Dallas with the acquisition of the Vonco Medical building at 11480 Anahiem Dr in Dallas, which includes 2.03 acres and an existing 33k SF warehouse. Bill also helped BBC Motorsports double its HQ facility. This adds 59k SF to its current 70k SF lease at 1320 Chemical St in Dallas; now theBBC Motorpsorts Showroom will now occupy almost 75% of the warehouse.

***
Starkey Mortgage
will relocate its HQ with the purchase of
6101 W Plano Pkwy
. JLL managing director
Steve Thelen
and associate
Stephen Holley
repped the buyer.
Michael Bowles
of the former John Bowles Co repped the seller.
***
K-E Real Estate Holdings
purchased
3.31 acres
at the southwest corner of the I-20 service road and Beltway Place in Arlington from Redhawk Communities. The Retail Connections
Michael Thum
repped the buyer.
***
Bentall Kennedy and the Trammell Crow Co sold
Trade Center I, II
&
IV
(a
1.4M SF
Class-A industrial portfolio just north of the DFW Airport) to
Invesco Real Estate
. TradeCenter I is vacant while the other two properties are
92%
leased. CBREs
Jack Fraker
,
Josh McArtor
,
Jonathan
Bryan
, and
Heather McClain Venegoni
represented the sellers.
***
The
8,100 SF Shoppes at Brownstone
at 2410 W Abram St in Arlington sold to Mercer Lacy.Marcus & Millichaps
Chris Gainey
and
Philip Levy
exclusively market the fully occupied shopping center for the seller, the Pennington Family.
NEW BUSINESS
Prologis signed two build-to-suit agreements with BMW of North America, totaling 609k SF, for projects in Redlands, Calif, and Dallas. The Dallas facility will be located in PrologisPark 20/35. The fully-secured, LEED Silver building will total 282k SF and have expansion capabilities to 370k SF. At full build-out, the park will include more than 3.1M SF of logistics space.
PEOPLE ON THE MOVE
Blake Burnett was promoted to senior associate in the Marcus & Millichap Dallas office. He joined Marcus & Millichap in July 2006 as a sales agent specializing in retail property sales.

***
Raymond Garfield
,
Greg Garfield
, and
Stephen Moffett
joined
Encore Enterprises
as leaders of Encore Garfield Public/Private.They will direct the firm's national public/private development and financing activities. Prior to joining Encore, Ray and Greg were co-founders of Garfield Corp and principals of Garfield Traub Development. Steve was president of Garfield Traubs hospitality division.
We adopted a shelter kitty for granny. The shelters are all full to overflowing; go find a fur-ever friend this week. tonie@bisnow.com