News
Bisnow Buzzes Energy Square
Staying out of the shockingly cold wind last Thursday, our readers enjoyed an open bar at ourDallas Power Networking. More than 350 of came out to the Energy Square Office Complex at 4849 Greenville Ave in Dallas for some of the finest power networking.
Because of the nippy winds, we moved the event to the spacious eighth floor of Energy Square 2, where schmoozers enjoyed treats from Desperados Mexican Restaurant and some putting tips from Hank Haney Golf director of instruction Mark Moore. (Our reporter was advised to stick with softball, despite making two of three putts.)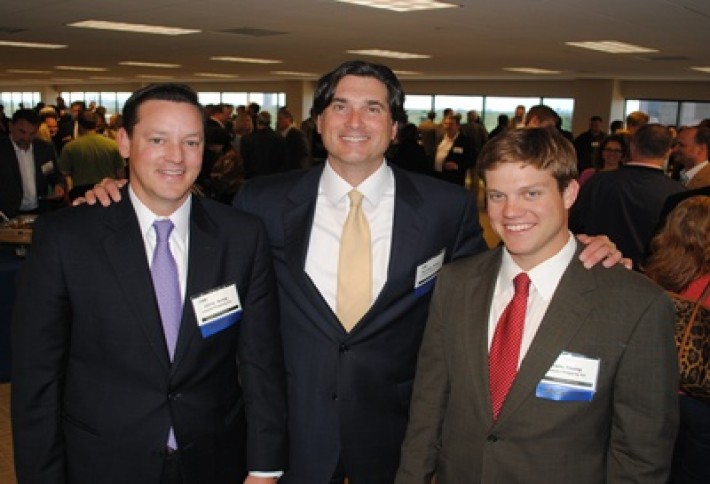 Event sponsor, Lincoln Property Cos Chris Axley, Worthey Wiles, and Jake Young tell us Energy Square ownership has spent nearly $10M in capital improvements in the lobbies, the plaza, the putting green, elevators, delis, and fitness center. Worthey says the idea is to re-energize a neglected product. It paid off, as Energy Square looks fantastic. Lincoln leases and manages the property.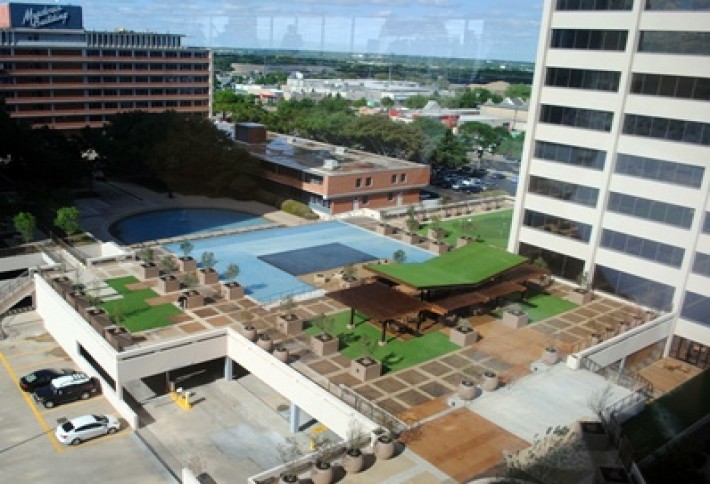 Heres a view of the Energy Square plaza from the eighth floor. (Looks a bit like a level in Super Mario Bros.) Worthey also tells us the three buildings that make up Energy Square were recently awarded LEED Gold.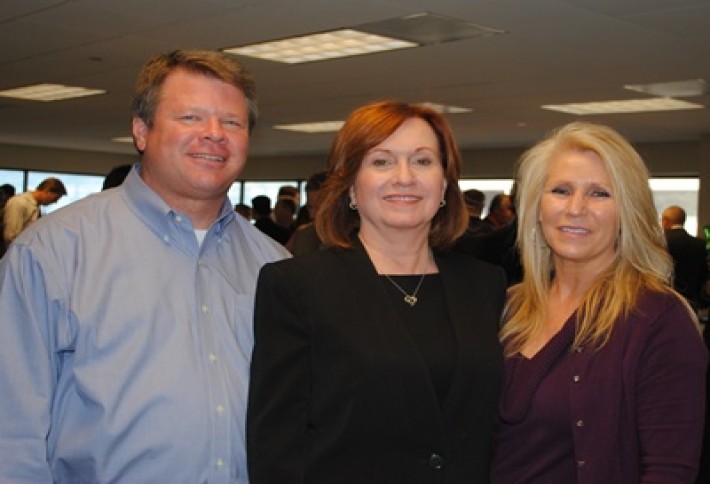 Event sponsor, KPostCompanys Scott Bredehoeft, Susan Nash, and Denise Hamlin. The firm put new roofs on One Energy Square and Two Energy Square for Lincoln Property Co in 2012.KPostwas also the roofing contractor for the Perot Museum of Nature & Science as well as the Omni Dallas Convention Center Hotel. Scott says KPost has roof replacement projects at North Park Center and Presbyterian Hospital of Dallas, both insurance claims due to last Junes massive hail storm.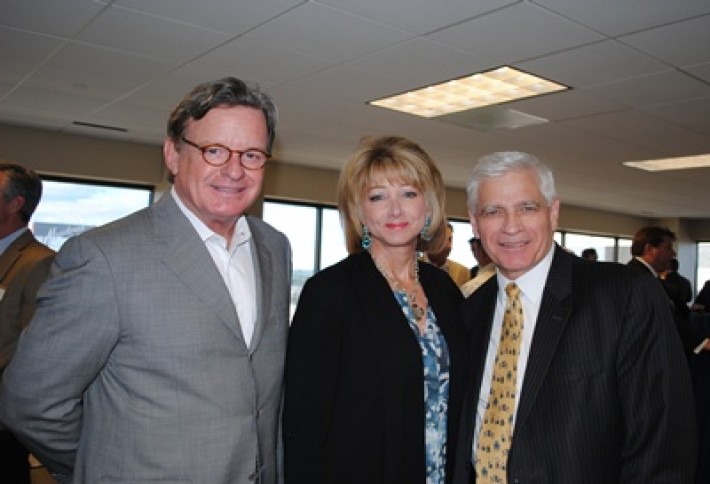 We wished a happy one-year on-the-job anniversary to Allen EDC executive director Harry Whalen (right). We werent sure what the appropriate gift should be, so we just introduced him to Cresas Scott Bumpas and Arledge Groups Susan Arledge and bought him a beer. (Were big spenders at an open bar.)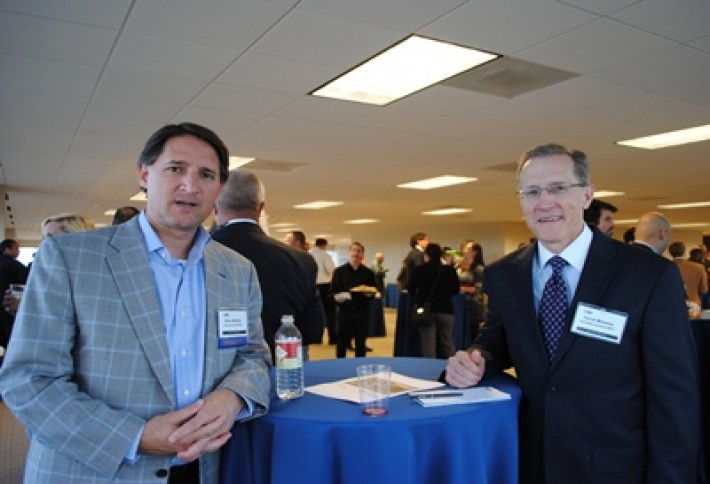 We snapped Champions Steve Modory and Hartman Income REITs David Wheeler talking shop. David tells us Hartman is still buying,with plans to spend more than $40M in 2013. Recent purchases:ParkwayPlaza I and II along the Dallas North Tollway at Spring Valley Road.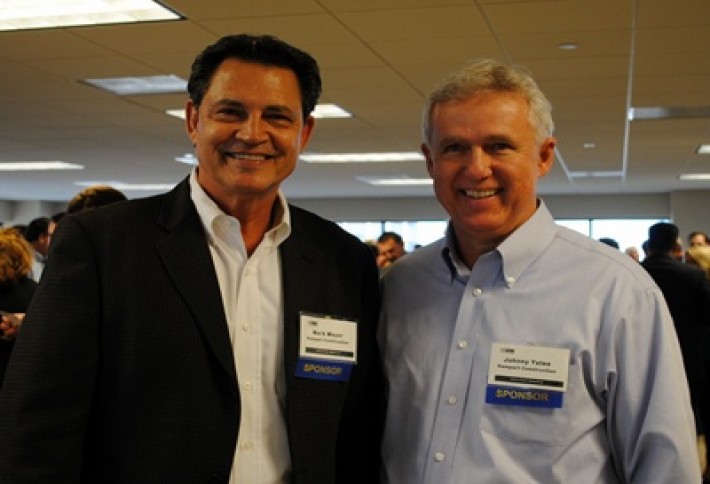 Event sponsor Rampart Constructions Mark Meyer and Johnny Yates tell us the firm is building 4,160 apartments now for a total of almost 3.6M net rental SF. Rampart was named the No. 1 multifamily GC for 2012 in the US by Multifamily Executive Magazine.
We were rewarded for plying schmoozers with adult beverages; we havemore tidbitsforday-two coveragetomorrow. tonie@bisnow.com