News
Beware: Flying Dirt in Frisco
No more shiny ceremonial shovels at 3001 Dallas Pkwy. The heavy equipment moved in and construction started on the 200k SF Class-AA spec project (the 16thbuilding in Hall Office Park). Its now the second spec projec t under construction in DFW, behind Granite Park IV just south on the Tollway. So is spec still a four-letter word?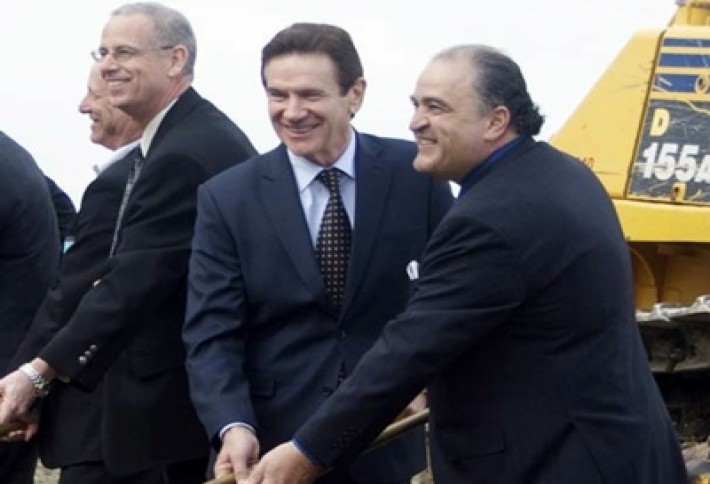 At a March 6 groundbreaking: HKS Tom Holt, Austin Commercials Ben Hewett, Hall Financial Groups Craig Hall, and Frisco Mayor Maher Maso (repping the designer, builder, developer, and city official.) JP Morgan Chase is the lender. The new eight-story building will be located on one of the two remaining sites in the 2M SF office park (which is 98% leased) with frontage on the Dallas North Tollway/Dallas Parkway. Completion is slated for mid 2014. We're told top-of-building signage is available.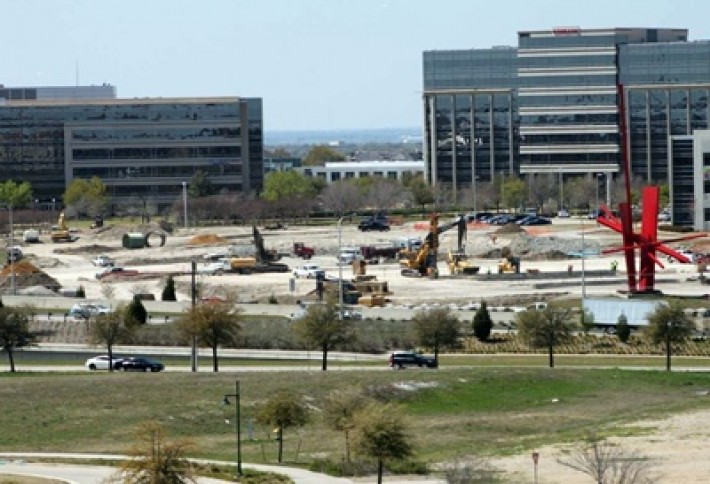 CRE experts knew spec was coming, just betting on which developer would dive in the deep end first. (Those who had money on someone else--pay up.) Additionally, Granite Park IV broke ground a few weeks back on its 12-story 300k SF Class-A office tower and the 299-key Hilton Granite Park hotel at the southeast corner of SH 121 and the Dallas North Tollway. Delivery: mid 2014.