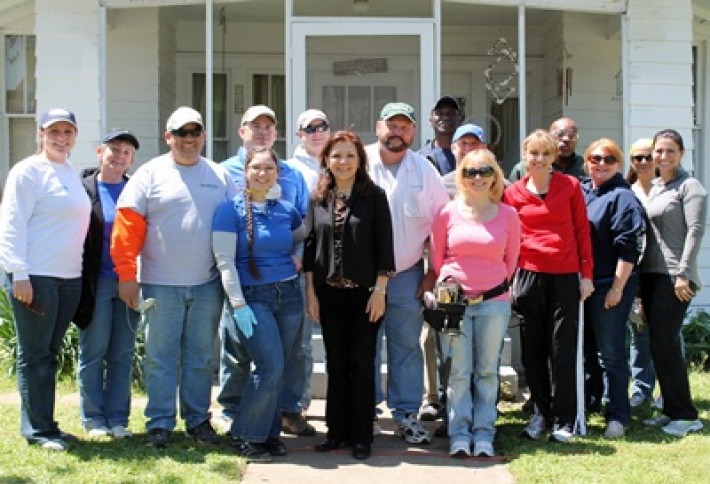 Hoping Wreck-it Ralph doesnt show up, BOMA Dallas hosted its Spring 2013 Adopt-A-Block, with members grabbing hammers and repairing a home so it meets building code requirements. It's part of the twice-annual event to support the organizations mission of community service. This home is in City Council member Delia Jasso's district.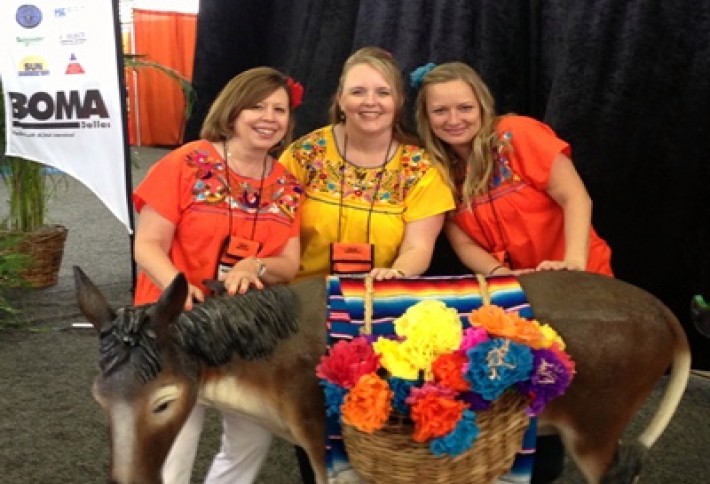 BOMA Dallas members also hosted the Dallas 2013 Fiesta & Trade Show at Dallas Market Hall, celebrating Cinco de Mayo.More than 140 companies fiesta-ed while showcasing the latest in CRE goods and services. Here, Gaedeke Groups Teresa Shiller and Mandi Dill flank Sooner Managements Wendy Trayler-Khadka. (The donkey is working on a $10M refi but declined to give any specifics.)
Mea culpa: We must've gotten knocked out at Fight Night. Why else would we haveinadvertentlyrenamed The Real Estate Council in our coverage? We've corrected the error in our archives.
Severe storms kept us up late and glued to the TV. Hope everyone was safe. tonie@bisnow.com