News
What are Your Favorite Rooftops?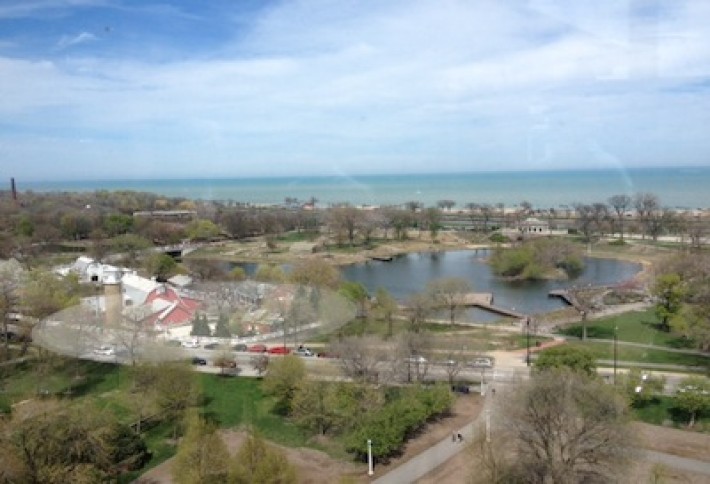 We want to know your favorite rooftops for a cocktail with a view! We recently checked out The J. Parker, a rooftop bar at the Hotel Lincoln with a million-dollar view (above) of Lake Michigan and Lincoln Park Zoo. Fun fact: It's named after John Parker, one of Abe Lincoln's bodyguards who snuck out for a drink while the president was at Ford's Theater. We all know what happened next. You tell us -- what sky-high establishment will you be lounging at now that we finally have some warm weather? Send your favorite rooftops with photos to marissa.oberlander@bisnow.com and we may publish them in an upcoming issue!
Yesterday, Atlanta reader Bruce Kellogg shared in our Baba Wawa sadness. With no disrespect intended, but keeping with the SNL comedy theme, he laments, "Not even Gilda Wadnor can wepwace her! I guess we'll just have to either wely on wewuns or ask Bawwy Kwipke to fiw her shoes, huh?"

We think this summer's going to be legen... wait for it... marissa.oberlander@bisnow.com