News
Super Bowl Spotlight
We caught a bit of the big game during Puppy Bowl commercials but Bisnow DC reporter Chris Baird made it on the scene and survived The Blackout. Which begs the question, how many pop stars and pigskins does it take to power up the Superdome?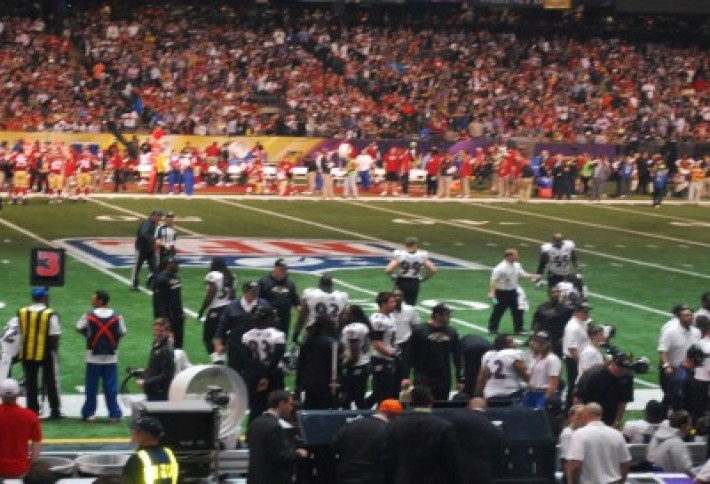 We'll stay nonpartisan on this one, but we hear some were excited for a Ravens win and deer antler spray has been flying off the shelves. Just don't expect it to regrow rents or rebuild the for-sale residential market!
Just a guess, but we think John is the favorite Harbaugh now. Send ideas and suggestions to marissa.oberlander@bisnow.com.